Jennifer Lopez Car Collection
When it comes to success, Jennifer Lopez has earned her stripes in the entertainment industry. The American actor, dancer, and singer is a true force to be reckoned with and has more than earned her spot as one of the highest-paid women in the business. At the time of writing, she's raking in an impressive $40 million a year – talk about serious bank! 💰 But that's not all that's impressive about this multi-talented star.
J.Lo also boasts a car collection that epitomises luxury and extravagance. Her garage is stacked with some of the most exquisite supercars and ultra-luxury vehicles that money can buy. It's enough to make any car enthusiast drool with envy! 😍
This blog looks at the impressive car collection Jennifer has built up with her fortune so far.
Rolls Royce Ghost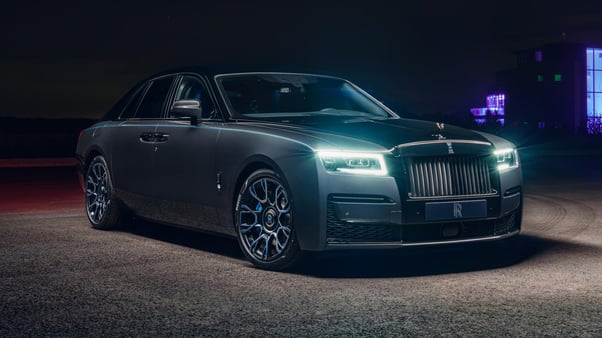 The Rolls-Royce Ghost is one of Jennifer Lopez's car collection's most extravagant and opulent rides. She has been the proud owner of this majestic beast for several years now. Beneath its bonnet lies a monstrous 6.7-litre Twin-Turbocharged V12 engine, capable of churning out a jaw-dropping 563 horsepower and 820 NM of torque. That's impressive power for a long and hefty sedan like the Ghost.
The Rolls-Royce Ghost is already a luxurious statement piece with a base price tag of USD 337,850. However, when you opt for those extra-special features, the price tag can climb even higher!
Rolls Royce Dawn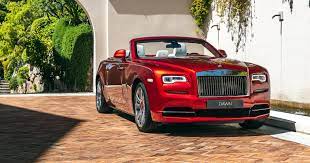 The Rolls-Royce Dawn marks the final chapter in open-top combustion vehicles from the esteemed Rolls-Royce Motor Cars. Under its bonnet, you'll find a formidable 6.6-litre Twin-Turbo V12 engine that delivers an incredible 563 horsepower and 850 NM of torque. Undoubtedly, this breathtaking vehicle is one of the most stunning and remarkable creations on the planet.
Boasting a base price of USD 398,000, the Dawn is a luxury masterpiece even before any personalisation. This awe-inspiring vehicle truly showcases the grandeur and elegance that only Rolls-Royce can deliver.
Rolls Royce Phantom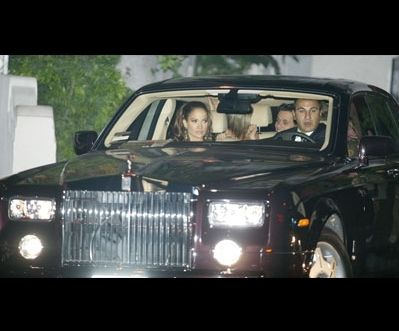 As its name suggests, the latest Rolls-Royce Phantom stands tall as the grandest member of the Rolls-Royce family. This half-a-million-dollar automobile more than lives up to its price, offering unparalleled luxury and comfort. The serene cabin is adorned with every possible amenity and is customisable with exquisite materials tailored to the buyer's preferences.
The Phantom's mighty V12 engine delivers exceptional refinement, ensuring a seemingly endless power reserve. Its meticulous craftsmanship and attention to detail are worth every penny, while the build quality ensures longevity for future generations.
The Phantom made it onto our best Rolls Royce cars list; check out the blog to discover more impressive models from this top manufacturer.
Bentley Continental GTC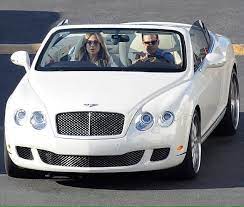 The Bentley Continental GTC is prominent among Jennifer Lopez's collection of ultra-luxurious vehicles. Known for crafting exceptional luxury cars, much like Rolls-Royce, Bentley has designed the Continental GTC to blend power and comfort perfectly. Beneath the bonnet lies a mighty 6.0-litre Twin-Turbocharged W12 engine, capable of producing an astounding 552 horsepower and 650 NM of torque.
J.Lo has been spotted in the back of this magnificent car more often than any other in her impressive collection, clearly showcasing her affinity for this remarkable Bentley.
Aston Martin DB7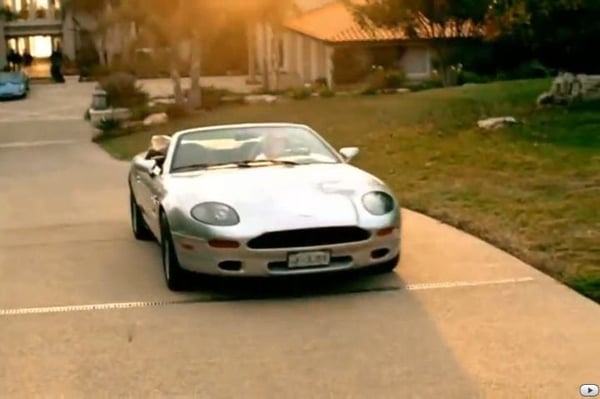 Recognised for its numerous appearances in James Bond films, the DB7 is nothing short of iconic. The Aston Martin DB7 holds a special place in the heart of celebrities, and Jennifer Lopez is no exception. She's had this beloved supercar in her possession for several years, often taking it for a spin on weekends.
Under the bonnet, the DB7 features a potent 5.9-litre Supercharged V12 engine, producing 420 horsepower. While this might not be the maximum output one would expect from a V12, the DB7 has nonetheless earned its status as a legendary supercar for the ages. Despite the rarity of sightings, Jennifer enjoys the occasional drive in this remarkable machine.
Find out if the Aston Martin DB7 made it onto our best Aston Martin cars list.
Porsche Carrera 911 GTS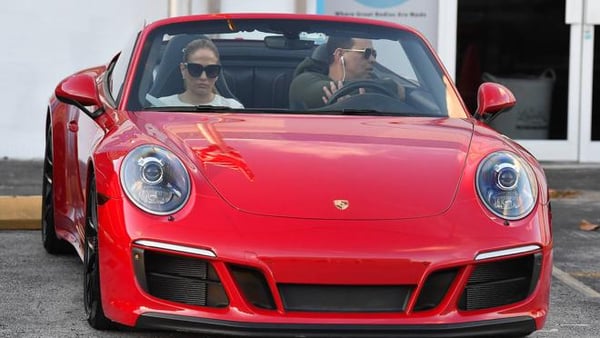 The Porsche Carrera 911 GTS stands out as an exceptionally reliable sports car in its class, and Jennifer Lopez is often seen driving her red model. Equipped with a robust 3.0-litre Twin-Turbocharged Flat 6-Cylinder rear engine, this powerhouse can generate an impressive 473 horsepower and 550 NM of torque. With such outstanding performance, it's no wonder the Carrera 911 GTS can hold its own against other supercars in its category.
Boasting timeless beauty, the Carrera is undoubtedly one of the most visually stunning cars ever created. As a proud owner, Jennifer Lopez can genuinely appreciate the unparalleled blend of performance and elegance of the Porsche 911 Carrera GTS.
Cadillac Escalade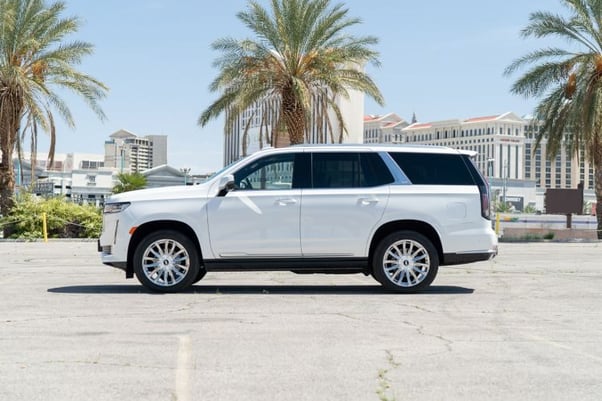 Jennifer Lopez boasts a diverse collection of vehicles in her garage, including the luxurious Cadillac Escalade SUV. This highly successful American SUV combines a potent engine with exceptional interior comfort. Under the bonnet, you'll find an impressive 6.2-litre Vortex V8 engine capable of producing 420 horsepower and 460 lb-ft of torque.
The Cadillac Escalade is the most amazing SUV in J.Lo's collection. She has often been seen arriving at parties and events in this superb vehicle. The Cadillac Escalade complements Jennifer's glamorous lifestyle with its blend of power, luxury, and style.
Ferrari 488 GTB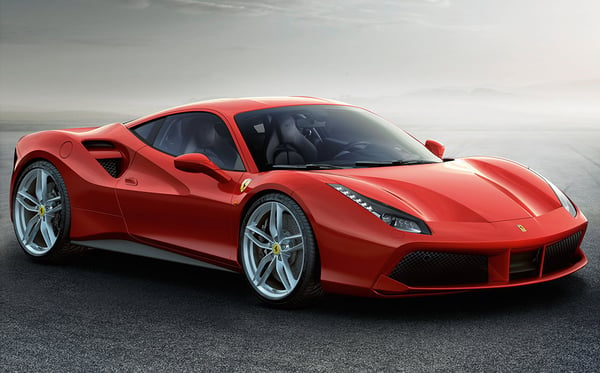 As one of the brand's most premium models, the 488 GTB showcases the pinnacle of Ferrari's engineering and design prowess. The Ferrari 488 GTB is equipped with a powerful 3.9-litre twin-turbocharged V8 engine, capable of generating 661 hp and 561 lb-ft of torque. This impressive supercar can accelerate from 0-60 mph in a lightning-fast 3.0 seconds and boasts a top speed of 205 mph.
Check out the best Ferraris of all time to see if the 488 GTB makes it onto the list.
Lamborghini Urus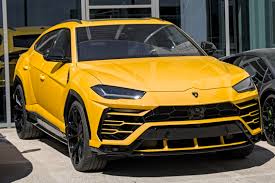 There's no denying that a Lamborghini can captivate your imagination and ignite your sense of excitement like no other. The 2022 Lamborghini Urus, a bold and audacious SUV priced at "entry-level," perfectly embodies the brand's Italian spirit. This eye-catching vehicle boasts a ferocious 641 horsepower twin-turbocharged V8 engine paired with a smooth eight-speed automatic transmission. As one of the fastest SUVs on the market, the Urus is a force to be reckoned with.
What truly sets this Lamborghini apart, however, is its striking and aggressive appearance, which draws inspiration from its more costly Lambo relatives. The 2022 Lamborghini Urus leaves a lasting impression with its razor-sharp lines and assertive demeanour.
Fiat Abarth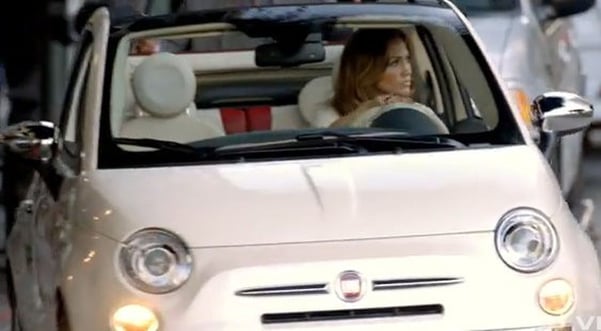 Abarth asserts that the 695 Biposto, inspired by the 595 Competizione and Fiat 500, is the world's most compact supercar. The Italian manufacturer concentrated on enhancing the engine's performance and reducing the vehicle's weight. Fitted with a 1.4L T-Jet engine, the 695 Biposto generates 190 hp and 249 Nm of torque. Abarth boasts a specific power output of 139 hp for this tiny dynamo, which can sprint from 0-60 mph in a mere 5.9 seconds and reach a top speed of 143 mph.
Fancy snagging your own compact car? Check out our picks for the best small cars that are easy to park.
That's a Wrap!
Jennifer Lopez's car collection is spectacular, boasting a remarkable line-up of luxury vehicles reflecting her passion for style and performance. From high-end SUVs to elegant sports cars, J.Lo's garage is a testament to her impeccable taste in automobiles.
While most of us may not have the budget to replicate J.Lo's stunning collection, there's no need to feel disheartened. You can still experience the thrill of driving a luxury car without breaking the bank.
With Carmoola, you can take advantage of flexible finance options, letting you hit the road in style and comfort like your favourite superstar. So, why wait? See How It Works and apply today for a 60-second decision. The entire process is carried out online, and it won't harm your credit score to check how much you could receive towards your next set of wheels. 🚗