Top 5 Electric Cars for Towing a Caravan
Travellers crave that unique sense of adventure whenever they set out and start their journeys. Don't you just love the idea of going on a road trip and taking your time as you drive from one town to the next? Sure, it's a lot slower, but it gives you a chance to really get to know a place and the people, and that just makes your experience so much richer. It's no wonder road trips and caravan holidays are becoming more popular in the UK. If you're planning on a caravan holiday and want to reduce your carbon footprint, you might want to consider driving an electric car. Not sure if EVs have enough power to actually pull something that heavy? Check out the top 5 electric cars for towing a caravan!
BMW iX: 2500kg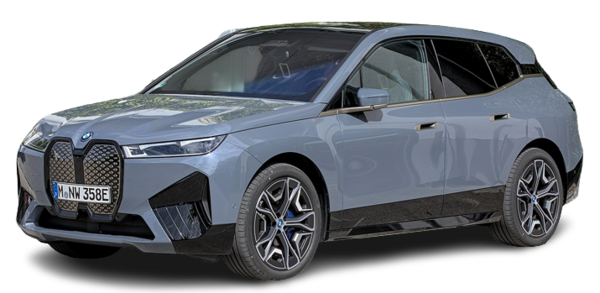 The first thing you need to know about the BMW iX is that it's a luxury SUV. The price of owning one is roughly equivalent to buying a powerful four-wheel drive SUV. Even so, if you want a capable electric car that can easily pull a caravan, the iX is the best one there is. It has a legal maximum towing limit of 2500kg, which is more than what you need to pull a luxury caravan with everything you need for your trip.
As for the range, the BMW iX can reach 247 to 281 miles, depending on the model you choose and other factors like the weather condition. Models with bigger batteries can reach longer distances, but lower temperatures can affect the range of your EV. The BMW iX is the best choice for a caravan holiday because you still get immediate acceleration even if the car is pulling that additional one-and-a-half tonne. Uphill drives won't be something to worry about since the iX can manage to go 60mph and maintain that pace with ease.
Tesla Model X: 2250kg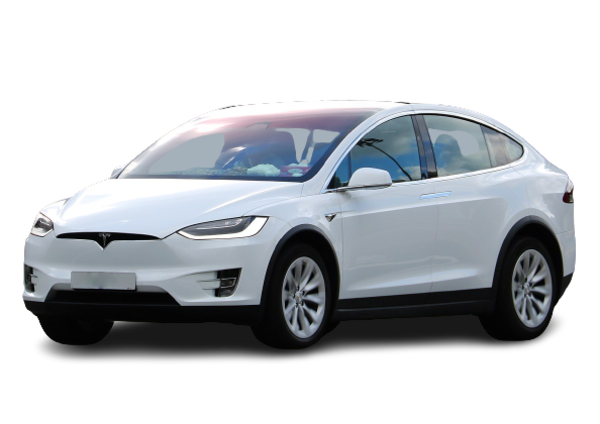 The Model X is another superb EV that can tow a caravan and still go a long way before you need to plug it in. The catch, of course, is the hefty price, with the latest version being a bit more expensive than the BMW iX. But Tesla is known to offer EVs with the biggest batteries and outstanding range ratings, plus an extensive network of charging stations, so you do get great value for your money.
The Model X Long Range has a 100kWh battery and dual motors, making it an all-wheel drive EV. This model can produce a total output of 386kW and a torque of 660Nm, allowing you to reach 100km/h from zero in 4.9 seconds! So, how does it perform if it has to pull a caravan? Expect this Tesla to consume twice as much energy when towing a caravan, around the figure of 48kWh/100km. You may have to stop more frequently to charge the car when you're towing a caravan but charging your Model X will only take 20 to 30 minutes, so you can have a hearty meal while the EV is plugged in.
Hyundai Ioniq 5: 1600kg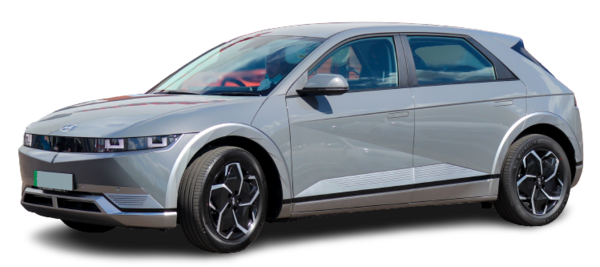 The Ioniq 5, at first glance, may not seem like a typical tow vehicle, but don't let that initial impression deceive you. While this Hyundai EV is bigger than the Tesla Model 3, it's not really significantly bigger. In fact, its size falls into the crossover category, and most crossovers don't have enough power to tow a heavy caravan. But the Ioniq 5 is different because it has a 1600kg towing capacity that can easily pull a 7.5-metre caravan.
With its 77.4kWh battery pack, the Ioniq 5 has a 315-mile range without a caravan in tow. As a tow EV, though, expect the range to be cut in half. But not to worry because Hyundai EVs can reach 80% in under 20 minutes when you charge them using a 350-kW charger. While you may have to prepare for frequent stops to plug in the Ioniq 5, they don't have to be an hour-long break each time. According to Hyundai, even a five-minute charge can give the Ioniq 5 an additional 100km driving range.
Polestar 2: 1500kg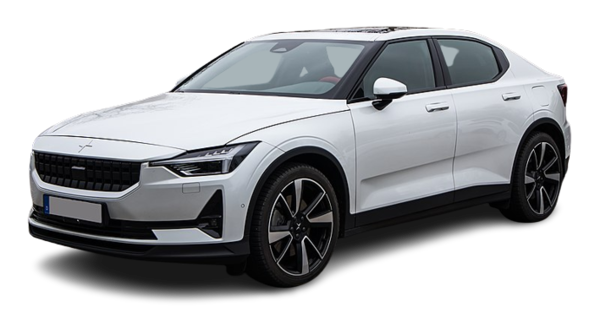 This hatchback electric car from the Volvo family is best known for its ergonomic and driver-oriented design. With a 1500kg towing capacity, the Polestar 2's performance is comparable to the Tesla Model Y, BMW i4, or the Hyundai Ioniq 5. The key difference, perhaps, is that if you drive a Polestar 2, you'd be dependent on public rapid charging points, whereas driving a Tesla gives you so much convenience because of its own Supercharger network. This may not be significant for most drivers who use the Polestar 2 as a regular EV.
However, for those who plan on using it as a towing car, extra preparation and planning before heading on a road trip would be greatly advantageous. Overall, the Polestar 2 is an elegant electric car with outstanding design inside and out, and as an everyday EV for city driving, it's more practical than a Tesla. While this EV can still tow a caravan under 1500kg, it might require additional planning to plot the charge points along the way.
Volkswagen ID.4: 1200kg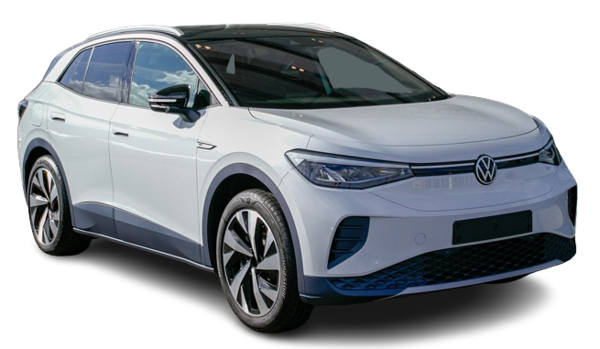 This Volkswagen EV has an output range of 109kW to 150kW and a maximum of 310Nm torque, with the capacity to accelerate from zero to 100km/h in 6.2 seconds. The ID.4 model with the largest battery can reach a 310-mile range in ideal conditions. Performance-wise, the VW ID.4 is comparable to the Skoda Enyaq IV and the Audi Q4 e-Tron.
As a tow car, this EV from Volkswagen has the lowest tow capacity on this list, at just 1200kg. If you want to drive an ID.4 for your caravan holiday, be sure to choose a smaller trailer, preferably weighing just 750kg. Matching the trailer with the towing capacity of the electric car will ensure that you will have a smooth ride during your road trip.
Looking for the best road trip destinations in the UK? Check out our top suggestions! 🚘😎