Used Electric Cars You Maybe Should Avoid
Car buyers who want to switch to environmentally friendly vehicles sometimes find that electric car prices are still a bit too high. While it may take some time before the prices of EVs become more affordable than their fuel-powered counterparts, there's another option you can consider. You may opt to buy a used electric car to save money. However, it's crucial to learn a few things first so you'll have sufficient know-how on what used electric cars to avoid. Here are some important tips and background information for buying a secondhand electric car.
What happens to used electric car batteries?
Like anything that we use on a regular basis, our cars will deteriorate over time. In particular, the batteries of electric cars will need to be replaced eventually. But before you worry about the high cost of EV batteries, take comfort in the knowledge that you won't have to think about this for the next ten years. Also, depending on how you charge it, the mileage covered, and how you take care of your electric car overall, the battery can last up to 20 years.
When it comes to buying a used electric car, you'd want to look for one that isn't over a decade old. You should also check the electric car battery warranty. Each EV car maker provides a separate warranty for the battery apart from the usual warranties that cover the car. Typically, the EV battery warranty lasts eight years or 100,000 miles, whichever comes first. The manufacturer can replace batteries in case its State of Health (SOH) drops below 70% within this period.
Buying a Used Electric Car UK
Brand-new electric car prices can be as low as £20,000 or as high as £160,000. On average, you can get one at £50,000. If you're looking for much lower prices, the good news is that used electric cars can cost as low as £8,000. But before you buy one, here are some of the things you'd want to check first.
Approved Used Electric Cars
Before buying a used electric car, a thorough check is important and necessary. You wouldn't want to waste your money on a bad purchase, right? If you can, buy a secondhand EV at a dealership so you'll have an approved used car warranty. You may find used electric cars being sold by private sellers, but there are several advantages to buying from a used EV dealer.
The used cars that dealers sell first have to go through a comprehensive check so they can identify any issues. These are then fixed and checked again before putting the used car on the market. When you buy a secondhand EV at a dealership, you may expect a 12-month warranty, breakdown cover, 30-day exchange period, vehicle history and mileage check, part-exchange option, and other extended warranty options.
Best Used Electric Cars to Buy
Hyundai Ioniq Electric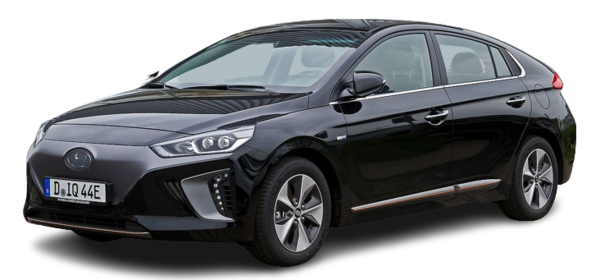 With a 28kWh battery pack, you can get 174 miles from a single charge with the Hyundai Ioniq Electric. Charging it can be as quick as 30 minutes with a 50kw fast charger or 12 hours with a conventional plug. In terms of driving this EV, it won't be a problem because it's smooth and easy to drive. The batteries are located in the chassis, giving the car a low centre of gravity. Inside, you'll find that the Ioniq Electric is a practical EV that can also be a family car. There's enough space for four passengers plus any pieces of luggage. Prices for used Hyundai Ioniq Electric cars range from £14,000 to £54,000.
Volkswagen e-Golf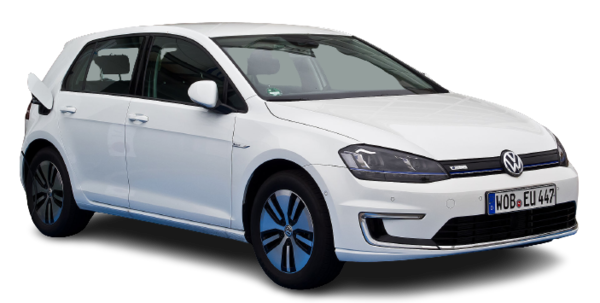 The VW e-Golf is currently in its eighth generation, consistently impressing drivers with its practicality, tech features, and driving dynamics. The e-Golf is the electric version of the conventional fuel-powered Volkswagen Golf, and can give you about 100 miles per charge. You can expect the EV version to provide the same level of comfort as well as space in the front and rear seats. This family hatchback is known to be spacious, and the 341 litres of boot space is sufficient for your day-to-day needs. Prices for the Volkswagen e-Golf can range from £15,000 to £27,000.
Nissan Leaf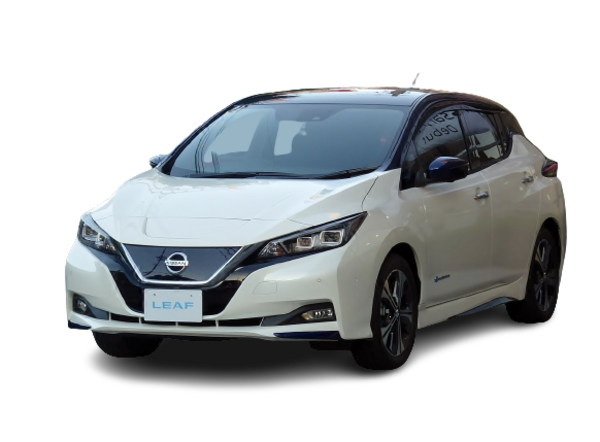 The Nissan Leaf is among the favourites of electric car drivers because of its looks, speed, and acceleration. If you want an EV that looks and feels like the usual petrol or diesel-powered car, then you'd love the Nissan Leaf. You can drive it for 128 miles on a full charge, which is probably more than sufficient for a day of driving. Charging the Leaf at home with a 7kWh charger may take up to seven hours. But with a 50kWh rapid charger, you can be on the road again in half an hour of charging. You can buy a used Nissan Leaf for as low as £7,000 to 32,000.
Where to buy used electric cars?
In the UK, buying a used electric car is simple, easy, and convenient. You may choose to visit a used car dealership near you and look at the used EVs available. If you prefer a faster way of shopping for a secondhand EV, then you only need your smartphone or computer. Many car buyers shop for cars and pay for them online. They have the option to pick up the car or have it delivered to them, usually for a fee.
Whether you buy a used electric car at a dealership in your city or online, be sure to check that they are trustworthy. Visit their website to know as much information as possible and what guarantees they provide their customers. You can also check reviews from previous customers on websites like Trustpilot, so you'll have some idea of the level of service you can expect. Of course, don't hesitate to reach out to them to ask about a car you like. They'd definitely want to help you out! Do always ensure you do not buy a used car with outstanding finance - it's worth doing a check yourself for a very small fee - or if you are buying your car on finance, some companies like ourselves, Carmoola, will do that check for you. 👍