What Is the Price of an Electric Car?
If you're shopping for a new electric vehicle, you might have plenty of questions in mind. Is an EV the right car for me? Can I afford an electric car? What are the best electric cars? Should I finance it or buy it with cash? These are all important questions to ask throughout your car-buying journey. Car buyers need to consider so many things before they feel confident about their decision, and it's absolutely okay to take your time. But one of the most crucial factors that EV buyers take into account before making that big purchase is the electric car price. If you're curious about electric car prices UK, this one's for you. Let's dive right in and examine the best-priced electric cars!
Mercedes Electric Car Price UK
You can't go wrong with a Mercedes-Benz electric car. With a number of EV models available, you'll surely find one that you'll love. Mercedes EVs are known to be among the best green cars on the market today. So, if you're looking to drive a premium electric vehicle, buying a Mercedes is an easy choice to make.
EQA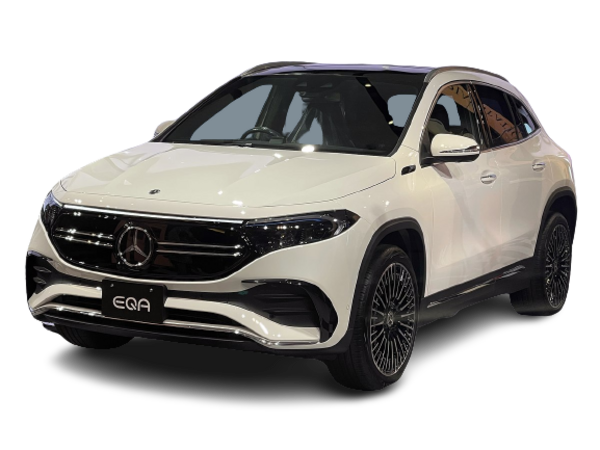 This model is the most affordable electric car from Mercedes, starting at £50,000. It's the EV counterpart of the GLA compact SUV model and rivals the Audi Q4 e-tron, Volvo XC40 Recharge, and the Volkswagen ID.5.
EQB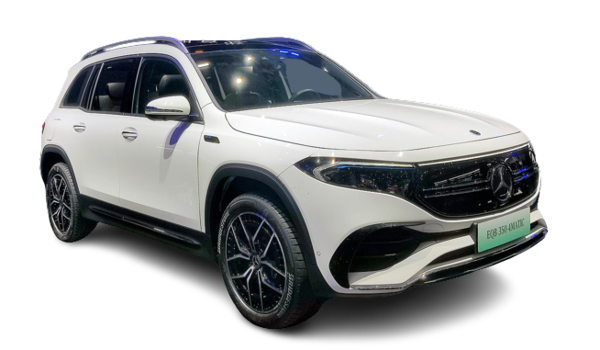 If you want a bigger model, the EQB can accommodate seven people. With prices starting at £55,000, you can choose the 228PS EQB 300 4Matic or the 292PS EQB 350 4Matic versions. Both of these have a 253-mile range and four-wheel drive.
EQC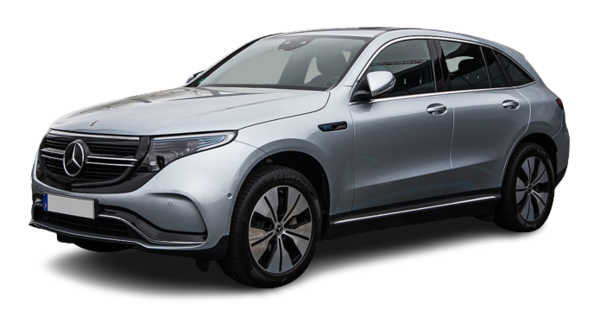 The EQC is actually the original EV by Mercedes and is a family SUV. The price of this model starts at £75,000. You can expect outstanding performance from this EV, having a 408PS power output, four-wheel drive traction, and 255-mile range.
EQE
For buyers looking for a saloon, the EQE is among the best ones on the market, with a £73,000 starting price. Currently, no model from other car makers could rival the EQE. With a 292pS electric motor, 90kWh battery, and a 394-mile range, the one that comes closest is the Tesla Model S.
EQS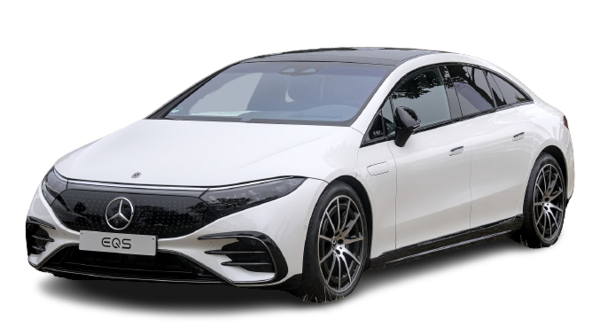 In case you're a car buyer that doesn't worry about the cost of the purchase, then consider getting the most luxurious EV by Mercedes, the EQS. Starting at £105,000, you can get this model with its 108kW battery, 333PS, and 435-mile range.
EQS SUV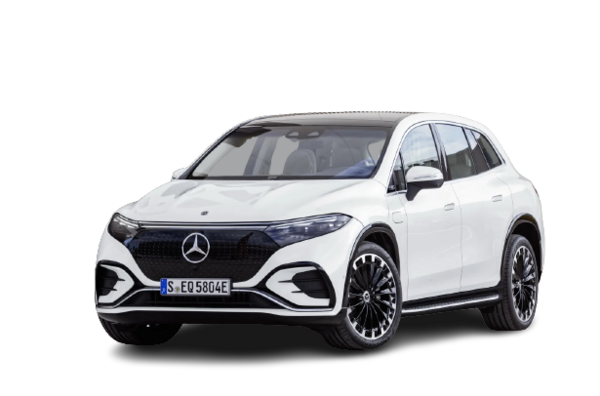 If you want the latest Mercedes EV, then the EQS SUV is for you. It's spacious, elegant, and packed with exciting features, rivalling the Tesla Model X. The starting price of £130,000 is definitely worth it for what this Mercedes EV has to offer.
EQV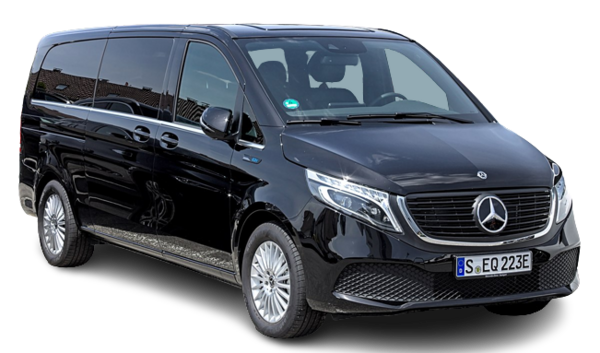 For most car buyers looking for a practical car, check out the EQV. With a starting price of £78,000, you can get a large EV that can seat seven people. It comes with three trim grades, Sport, Sport Premium, and Sport Premium Plus.
Hyundai Electric Car Price
Hyundai wasn't always the most sought-after car brand in the UK, but over the years, this Korean car maker has proved that it can rival Vauxhall, Ford, and Volkswagen. It has an outstanding lineup of hybrid and electric cars for buyers looking to make the shift and drive environmentally friendly vehicles.
IONIQ 5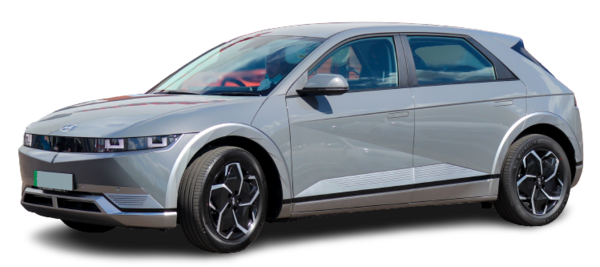 The IONIQ 5 is one of the two full-electric cars from Hyundai. It has a price tag ranging from £43,000 to £57,000. This EV boasts a stylish design, outstanding onboard tech, impressive range as well as charging speeds, and of course, a reasonable price for car buyers looking to purchase a reliable family car.
KONA Electric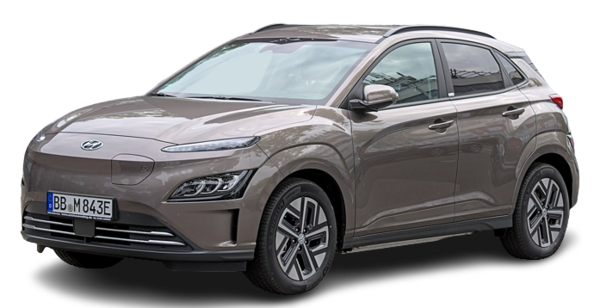 Many drivers love the KONA Electric because of its great range, comfort, performance, and practicality. If you're looking for an awesome all-rounder, you can have this EV for £33,000. Higher trim levels will cost more but won't go over £40,000. This small SUV electric car has a 300-mile range which is more than sufficient for most drivers.
Tesla Electric Car Price
Before Tesla made electric cars more desirable, it was easy to think of EVs as awkward, unreliable, and impractical. But Tesla paved the way in designing and creating green cars that perform well and also look great. Its first EV was the Roadster, introduced to the market in 2008 and discontinued in 2012, and was the first highway-legal serial production full-electric car.
Model S
The Model S is a pioneering electric car. When people think of EVs, they almost immediately imagine a Tesla. With a range of 332 miles for the Long Range version and 320 miles for the Plaid version, you can buy a Model S at a price ranging from £96,000 to £119,000. Its closest competitors are the Ford Mustang Mach-E and BMW iX xDrive 50.
Model 3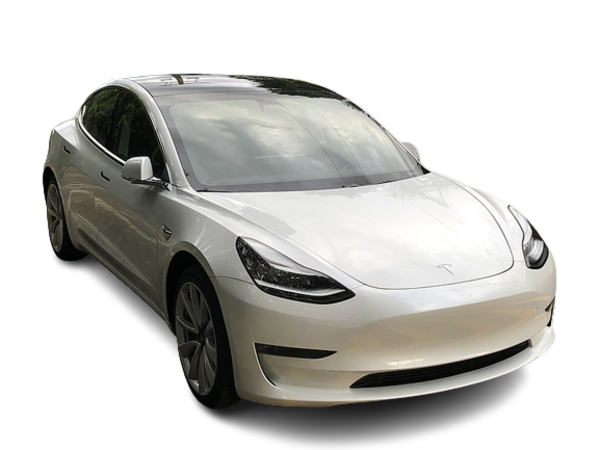 The Model 3 is among the best electric vehicles on the market today. With a price range of £49,000 to £62,000, you can own a practical car with reliable performance and outstanding range. Of course, it is packed with so many high-tech features you'll love. The Model 3 is easy to drive, comfortable, and spacious for four people.
Model X
Many EV drivers find the Model X most appealing among the Tesla cars. This SUV offers a lot of space, comfortable, and it's quiet and smooth to drive. You can expect incredible performance and range from this EV. It can seat up to seven people, so it's also a great choice if you're looking for a car for your family. Its price ranges from £74,000 to £149,000.
Model Y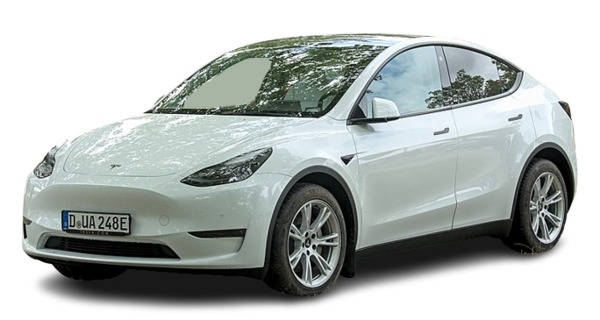 If you want a bigger EV for the whole family, the Model Y is a great family SUV. The price range of the Model Y is £52,000 to £68,000, which is a bit more expensive than its rivals, such as the Volkswagen ID.4, Mercedes EQA, Hyundai Ioniq 5, and the Audi e-tron. The Model Y has an all-wheel drive for the Long Range version and can reach 331 miles on a single charge.
Audi Electric Car Price
Among car makers, Audi is fairly new when it comes to offering electric cars. The first model released on the market was the e-tron SUV back in 2019. At present, Audi has five electric vehicles to choose available. They plan to launch more in the coming years, so it's an exciting time for car buyers who want to drive an Audi EV.
e-tron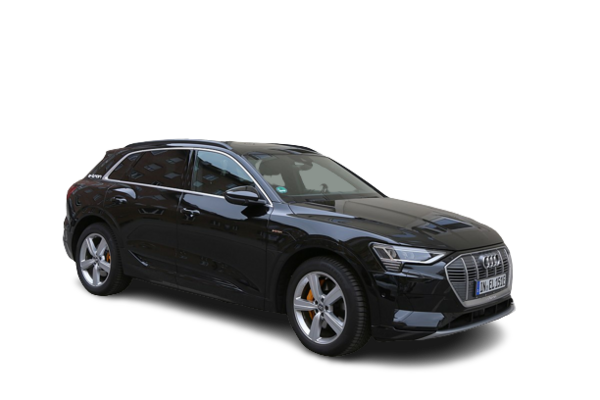 The e-tron was the first full-electric car from Audi, rivalling similar models like the Tesla Model X, Mercedes-Benz EQC, and the Jaguar I-Pace. It is a luxury electric car with a 250-mile range, two electric motors, and four-wheel drive. With a price ranging from £62,000 to £73,000, you can drive this stylish EV.
e-tron Sportback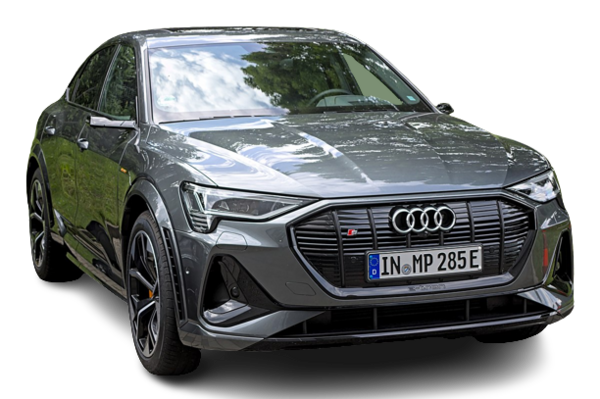 The e-tron Sportback has the same chassis as the e-tron. However, the Sportback has a coupe-inspired body that many drivers find more appealing. Its suspensions are also sportier, giving you that sharper experience whenever you drive it. It's a bit pricier than the e-tron, with prices ranging from £64,000 to £107,000.
e-tron GT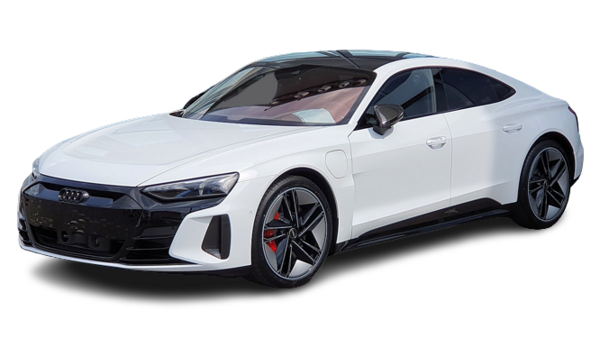 The most expensive EV from Audi is the e-tron GT, with prices ranging from £84,000 to £110,000. You can reach 295 miles before needing to plug it in for recharging. It's an impressive electric car with fast acceleration and steady handling, thanks to its well-designed air suspension and low centre of gravity.
Q4 e-tron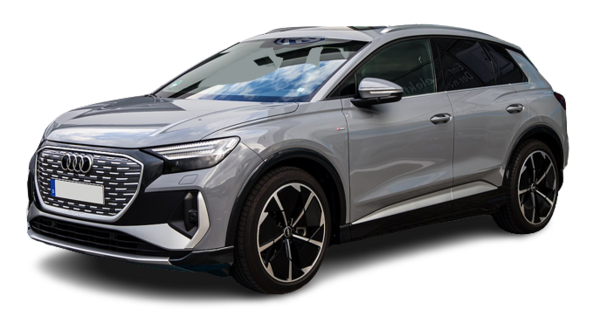 Audi has also produced a family EV with the Q4 e-tron. It's similar to the Skoda Enyaq and the Volkswagen ID.4. You have a number of powertrain options if you choose the Q4 e-tron, with the longest range at 300 miles. It's a practical EV that the family can enjoy, whether for everyday use or for longer out-of-town road trips. The price range of this Audi EV is £50,000 to £65,000.
Q4 Sportback e-tron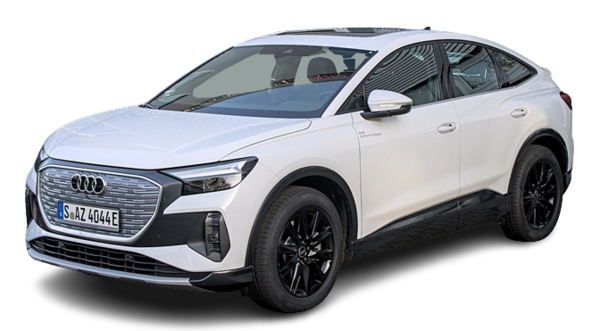 If you're looking for an EV that has a bigger capacity and longer range than the Sportback, the Q4 Sportback e-tron is something you should check out. It has a boot size capacity of 535 litres, and you can reach 320 miles with this model before needing to recharge it. The price range of the Q4 Sportback e-tron is £41,000 to £66,000.
Kia Electric Car Price
Kia has become one of the biggest and best car makers in the world. With its state-of-the-art research and development facilities, Kia has produced a good number of environmentally friendly vehicles over the years. One of the best things about buying a Kia car is the 7-year warranty that no other car manufacturer has matched. That's how confident they are in their vehicles.
EV6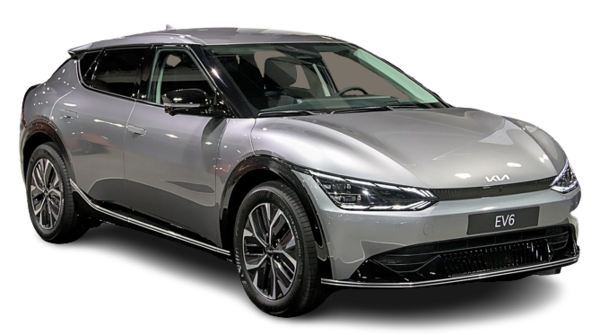 The EV6 is among the most reliable electric family cars on the market, with a 328-mile range and fast-charging capability. This crossover also has a stylish sporty look and is comfortable to drive. With a price range of £43,000 to £63,000, you can get this superb electric car.
Niro EV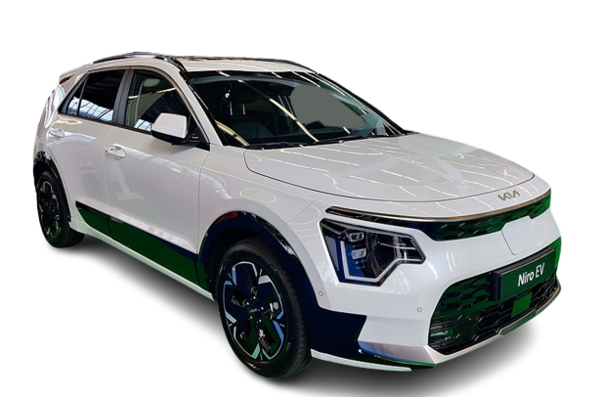 If you want an EV with a sharper look, check out the Niro EV. Inside, it's similar to the EV6, having the same features and infotainment systems. However, what makes this model better is the space, especially for the rear passenger area, where there's more headroom. The boot is also larger, having a 451-litre capacity. Its price ranges from £37,000 to £43,000.
EV6 GT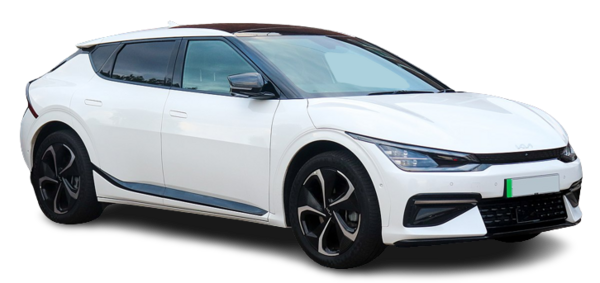 Among the Kia electric cars, the EV6 GT is more expensive. However, it's more affordable compared to its rival, the Porsche Taycan, which is priced at over £100,000. With a price ranging from £46,000 to £63,000, buying this environmentally friendly Kia family SUV would be a worthwhile purchase.
Soul EV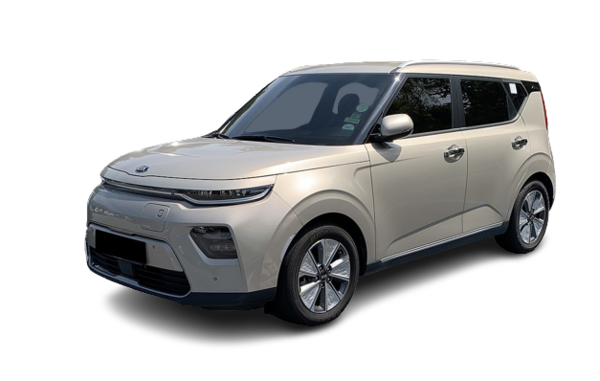 This electric car from Kia is among the top EVs to buy. You'll have a great time driving this unique-looking car. With a 280-mile range, you can take your road trips with ease. The Soul EV beats the Nissan Leaf and the Renault Zoe when it comes to its range. The Hyundai Ioniq may come close but not quite, still. Its price range is £33,000 to £40,000, and of course, you get the 7-year warranty from Kia.
Takeaway
With all these EV options, hopefully, you'll find the best car that's most suited for your driving needs. The price of a car is an important determining factor in making a purchase or not. However, it would be worthwhile to take into account other factors like range, fast-charging capabilities, features, space, and warranties. There's no need to rush when buying a car, so take your time.
And a little update for January 2023 - the price of EVs is set to go down - this is predicted to be the case since Tesla decided to drop the price of it's new models by anything up to 20%. Great for those looking to buy either a new or used electric car - as it will have knock on effects for used Teslas but it's also felt that other manufacturers will have no option to follow suit. So keep an eye on the market! 👀 🚘
Do check out some of our other blogs on the best and worst electric cars and what to look out for. And when you've made your choice, Carmoola is here to make the purchase more affordable with our flexible car finance! We have all the information you need on the best electric car finance deals in the UK! Best of luck in your search! 👍😀