What To Do If Your Car Budget is Lower Than Needed?
We get it - when you're on a tight budget, owning a car can seem like a luxury that's completely out of reach. Don't worry, we're here to help! In this blog we'll tackle some of the most pressing questions about buying a car on a low budget.
From what you can do if you can't afford a car right now, to looking at the best low budget cars – this info-packed blog will show you the cheapest way to get a car without breaking the bank. Whether you're a first-time car buyer, or a seasoned driver looking to cut costs, owning a car on a low budget is totally doable.
What can I do if I can't afford a car right now?
Not everyone has the cash on hand to buy a car upfront. The good news is there are other options out there to help you get behind the wheel.
With options like Hire Purchase (HP) Personal Contract Purchase (PCP) or Personal Contract Hire (PCH), you can potentially get the car you need quickly and easily. Car finance can be a great option for those who need a car but can't afford to pay for it upfront. Just be sure to read the fine print and do your research and consider the interest payments before signing on the dotted line. Don't forget to check out the car finance guide featured on the blog, answering key questions such as can I get car finance, and what credit score do I need to get car finance?
Your credit rating can have a big impact on the cost of your car finance agreement. If your credit score isn't up to par, you may end up paying more in interest, or even be denied financing altogether. So, be sure to keep an eye on your credit score and do what you can to improve it before applying for car finance.
How to save money when buying a car?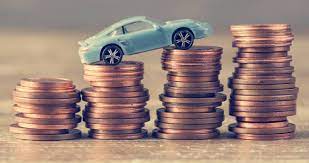 Want to know some of the cheapest ways to get a car? No matter what budget you are working with, there are plenty of effective ways to lower the cost.
First and foremost, it's important to do your research. That means comparing prices and features of different models, looking up reviews from experts and consumers alike, and even negotiating with dealerships to get the best deal possible.
Focus your search on the best low-budget cars that are known for their affordability and reliability. This could include models from brands like Honda, Toyota, or Mazda, which are often praised for their reliability, long-term value and low cost of ownership. Need a little inspiration? Check out our picks for the best cheap cars money can buy and why not check out our picks for some of the best cars for under £5000?
Another great way to save money is to consider buying used. While a brand-new car may seem tempting, the reality is that used cars are often just as reliable and much more affordable.
What is the cheapest way to get a car?
When it comes to buying a car on a budget, the best way to save money is to pay for it in cash. That's right - by fully or partially paying for your vehicle upfront, you can avoid interest payments and own your car outright from day one. However, if you don't have the funds to pay for your new set of wheels outright, finance can be an affordable and more practical option. It's never wise to use up all your cash for a car purchase and then have none left for emergencies!
When it comes to financing a car, there's no one-size-fits-all solution. However, there are certain options that have become incredibly popular, and for good reason. One such option is a personal contract purchase (PCP).
With a PCP, you'll typically make lower monthly payments, as you're only financing a portion of the car's list price. This can make it an attractive option for those who want to get behind the wheel but who don't have a large budget However, it's important to strike a balance between paying a small deposit and keeping the monthly payments manageable.
Of course, there are other factors to consider too, such as interest rates, balloon payments, and the overall cost of the car. However, with some research and careful planning, you can easily find the financing option that works best for your budget and your lifestyle. Check out our guide on how PCP car finance is calculated to get an idea of what to expect.
Are there low budget car insurance options?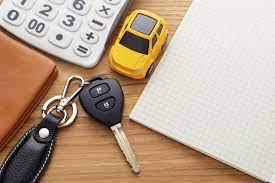 It is possible to find low budget car insurance, but it will depend upon your individual circumstances. When it comes to car insurance, everyone wants to find a great deal. While there's no guaranteed way to get cheap car insurance, there are some things you can do to help cut your costs.
For starters, it's important to choose your car carefully. Some models are known for having lower insurance premiums than others, so be sure to check which insurance group a car is in before you consider buying it and maybe even look at getting some quotes. Additionally, opting for a third-party car insurance policy may seem like the cheapest option, but it's not always the case. Insurance prices can vary widely depending on your individual circumstances, so be sure to compare quotes from different providers to find the best deal for you.
Extra benefits like a courtesy car or breakdown cover may seem tempting, but they can also increase your premium. If you're on a tight budget, consider whether these extras are truly necessary - or if you'd be better off saving the money in the short term. And opting for a higher voluntary excess will help reduce the premium, but can you afford to cover that excess in the event of an accident?
Ultimately, finding cheap car insurance isn't always easy. However, by doing your research, comparing quotes, and choosing a car that's known for having lower premiums, you can increase your chances of getting a great deal. Take time to weigh up your options and choose the policy that fits your needs and your budget.
Are there financing options available for people with lower budgets?
These days, there are financing options to suit pretty much any budget. At Carmoola for example, we specialise in providing affordable car finance based upon your individual circumstances. All reputable car finance providers will do a check to see how much finance you can afford and you can also check this out using a finance calculator too. Having a lower budget doesn't necessarily mean you won't be able to get the finance you need, but it's crucial to know you will be able to sustain the regular monthly payments. If you find yourself in difficulty check out what to do if you can't afford your car finance payments.
And if you are really stuck for cash for an upfront deposit, you can even enjoy zero deposit car finance, meaning you won't need to pay a penny before you buy - but be aware that having no deposit will mean you monthly repayments will be higher. And these deals may not be available to everyone, but they can help those who are eligible to save on the cost of a deposit.
Get a Finance Deal You Can Afford with Carmoola
In just 60 seconds, you can discover how much you could potentially borrow and therefore spend on your new car. Unlike some finance companies, in the first instance we carry out a soft search that won't harm your credit rating. Simply answer a few questions over on our "How It Works" page, and we'll let you know if you are eligible, and the amount you could potentially have to spend on your new drive.
You can also get a general idea of how much it will cost using our useful calculator tool. Just remember exact interest rates and repayments will be based upon your specific circumstances, including your credit rating. 👍