Top 5 Cars in Drive the Movie
With its slick, stylish visuals, heart-pumping plot, and unforgettable performances, Drive (2011) unsurprisingly became a real cult classic. It's a film that's hard to forget, featuring characters you'll love to hate, and a dark, foreboding atmosphere that'll keep you hooked from start to finish.
Drive isn't just a thrilling neo-noir crime thriller, but also a car enthusiast's dream come true. From its opening scene to the closing credits, the film is packed with breathtaking driving sequences and some of the coolest cars on the road.
With sleek, stylish rides like the 1973 Chevrolet Malibu and the Ford Mustang GT taking centre stage, Drive really is a feast for the eyes. Here, we look at just 5 of our top cars featured in movie.
1973 Chevy Malibu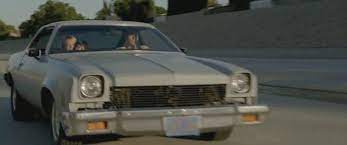 There may be over 40 cars in the cult classic, but it's lead character Ryan Gosling's own ride, a 1973 Chevy Malibu, that steals the show with its prominent role on the screen. The actor himself had a personal connection to this unique and unforgettable vehicle.
Gosling had the rare opportunity to weigh in on the decision over which car his character would drive in the film. Director Nicholas Winding Refn allowed him to draw on his personal tastes and consider what his character might realistically choose. One day, he took Refn to a local Los Angeles junkyard, where he spotted a beat-up 1973 Malibu that he felt was just right for the role. The production team wasted no time in purchasing the car, which went on to play a major part in the film's success.
When the Chevrolet Malibu hit the market in 1964, it was immediately clear that this mid-sized beauty was a top-of-the-line variant of the already popular Chevrolet Chevelle. The Malibu came in a variety of configurations, including a luxurious four-door sedan, a sporty two-door-coupe hardtop, a breezy convertible, and even a practical two-seat station wagon.
With its crisp styling, plush interiors, and a range of available motors that included high-performance versions, it's no surprise that the Malibu quickly became a favourite among car enthusiasts and everyday drivers alike.
2011 Ford Mustang GT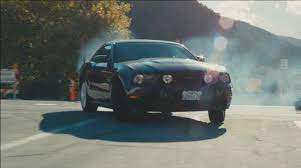 It may have only made a brief cameo in Drive, but the 2011 Ford Mustang GT left a lasting impression. Both stylish and fun to drive, it boasted a powerful engine and a design guaranteed to turn heads.
On the tech front, Ford's standard and available cabin features for the Mustang GT are impressive. The navigation system is particularly noteworthy, offering a range of useful features that can take your driving experience to the next level.
Sync, Ford's proprietary technology for integrating phones and MP3 players, is also one of the best in the business. While the Shaker audio system may not be up to par for some, aftermarket speakers could likely make a big difference in improving the overall sound quality.
The 2011 Mustang GT's only downside was that its EPA fuel economy ratings left a lot to be desired. This meant you'd need to refuel more often than you might like. Interestingly, the model featured in the film wasn't originally black. It was spray painted, but nothing else was changed, giving it a more authentic feel.
The Ford Mustang is arguably one of America's most famous models and it isn't the first time we've featured it in our top picks. Check out our favourite American cars blog to see what other models we love from the US.
Toyota RAV4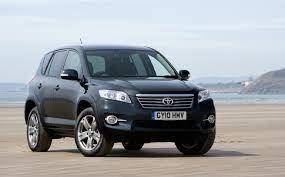 When it comes to finding an SUV that offers the perfect blend of reliability, practicality, comfort, and affordability, the Toyota RAV4 is a solid choice. With a reputation for quality craftsmanship, this SUV is built to last, making it a smart investment for any driver. However, with a starting price point of around £36,000, the RAV4 may seem a bit pricey compared to some of its competitors.
Despite being a somewhat modest seller in the UK, the Toyota RAV4 is a model of global significance. In fact, as recently as 2017, the RAV4 was the fourth best-selling car on the planet, and the best-selling SUV of all time. With that kind of global popularity, it's clear that the RAV4 is a vehicle that can be trusted to deliver a high-quality driving experience.
You can purchase the current Toyota RAV4 as a plug-in or a self-charging Hybrid. Not sure if a hybrid is right for you? Read our blog to discover everything you need to know about what a hybrid electric car is and their pros and cons.
Mazda CX-5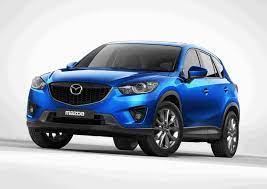 The Mazda CX-5 first appeared on the scene in 2011, when the Mazda Minagi concept was revealed. This sleek and sporty compact crossover SUV was notable for its innovative looks, which showcased Mazda's "Kodo: Soul of Motion" design philosophy. These breakthroughs paved the way for a new generation of Mazda vehicles, and the CX-5 has been a shining example of this forward-thinking approach ever since.
After undergoing a mid-life update in 2022, the Mazda CX-5 is now better than ever. However, in the fiercely competitive mid-size SUV market, the Japanese carmaker will have to work hard to keep up with the competition. Fortunately, the CX-5's unique selling point of being the go-to SUV for driving enthusiasts remains intact. The vehicle's handling is better than ever, and the level of comfort and refinement has been taken to new heights compared to the previous model.
Boasting a powerful and fuel-efficient diesel engine, as well as a responsive petrol option, along with a luxurious interior and ample features, it's no wonder the CX-5 is one of Mazda's top-selling models. While the updated design may not be as revolutionary as some of its rivals, it remains an excellent all-round family SUV that strikes a balance between agility and comfort.
Thinking of investing in a new SUV? Compare the best SUVs available in our recent blog post.
Jeep Grand Cherokee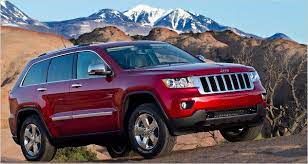 Now hear us out on this one. The Jeep Grand Cherokee featured in Drive was admittedly one of the worst of its kind. However, today it is one of the most awarded Jeeps on the market.
Compared to its predecessor, there's no question that the latest iteration of the Jeep Grand Cherokee is a major step forward in terms of ride comfort, premium feel, and performance. However, when it comes to efficiency, it may be starting to fall behind some of its rivals in the market.
Nevertheless, the Grand Cherokee still stands out from the crowd with its impressive array of features and equipment, making it a compelling value proposition when compared to other European SUVs with pricey optional extras. It's no wonder that satisfied Grand Cherokee owners consistently praise the vehicle's comfort, performance, and cutting-edge technology.
This stand-out off-roader would be a great choice for those looking to take one of our 5 best UK road trips.
It's a Wrap!
So that's it for our blog on our top 5 cars in the movie "Drive". What was your favourite car – the 1973 Chevy Malibu? Or perhaps you love a model not featured on our list? Drop a comment below to let us know your top 5 picks from this cult classic movie. 🎥
And if you enjoy reading reading our blogs about celebrities and their cars, why not check out James Corden Carpool Karaoke cars, or Adele's cars or even cars driven by our favourite on-screen detectives!