What Do the Stars of the Crown Like to Drive After Work?
Have you ever wondered what the stars of The Crown like to drive after a long day on set? Well, it turns out that Queen Elizabeth II, Princess Margaret, and all the other members of the royal family have some pretty impressive rides! Let's take a look at the vehicles of choice for the stars of The Crown.
Haven't watched The Crown? Don't worry. Here is a bit more about the hit TV show... Netflix's critically-acclaimed The Crown follows the extraordinary story of Queen Elizabeth II, from her ascension to the throne at age 25 following her father King George VI's death through to the present day (filmed 2 years or so ago). A dramatisation based on Peter Morgan's award winning play and peering into personal intrigues, romances, and political rivalries that shaped history over decades – it is a must watch for those looking to gain insight into Britain's modern history!
What cast members will we be looking at?
The Crown has a packed cast, but we can't include everyone, we would be here all day. Here are the 5 members we will be looking at...
Olivia Colman
Helena Bonham Carter
Tobias Menzies
Claire Foy
Matt Smith
Olivia Colman (Queen Elizabeth II)
The Queen's favorite car is a classic Jaguar Series III XJ6. This car was first introduced in 1968, and has been a popular choice among British royalty ever since. It's easy to see why – its sleek design and reliable engine make it great for both short trips and long drives. Plus, with its iconic British racing green exterior, it looks just as regal as the monarch who drives it.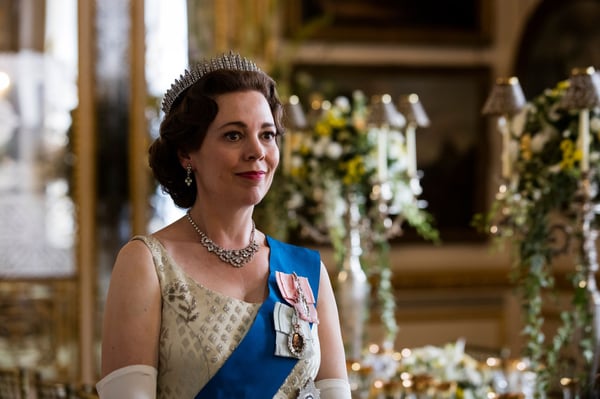 Helena Bonham Carter (Princess Margaret)
It seems that Princess Margaret prefers something a bit more modern than her sister's classic ride. She often chooses to drive an Audi A7 Sportback when she needs to get around town or head out on holiday. This luxurious car comes with plenty of features that make driving even more enjoyable – from heated seats to an advanced infotainment system. It also boasts one of Audi's most powerful engines, so you can be sure that your journey will be smooth and comfortable.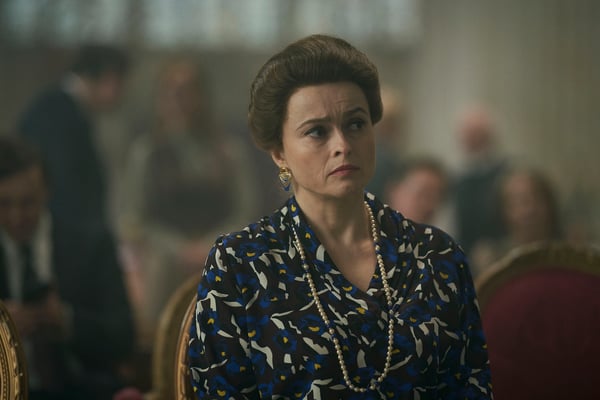 Tobias Menzies (Prince Philip)
For Prince Philip, nothing quite compares to the performance of a Porsche 911 Carrera S Cabriolet. This convertible sports car is capable of going from 0-60mph in just 4 seconds flat – making it perfect for those days when he feels like leaving his royal duties behind and hitting the open road in style! He can also enjoy some fresh air while driving thanks to its retractable roof.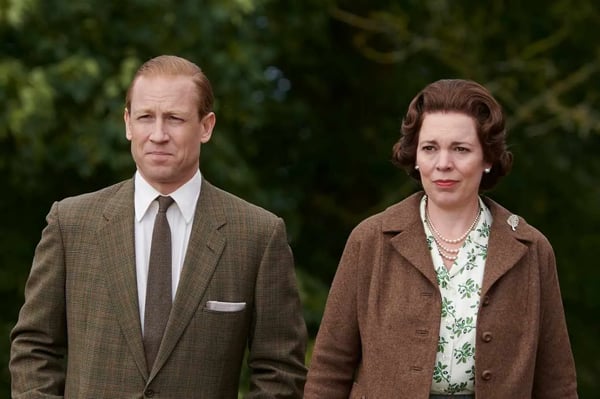 Claire Foy (Queen Elizabeth II)
Claire Foy, the award-winning actor who plays Queen Elizabeth II on the Netflix series The Crown, is known for her love of classic cars. She owns an eye-catching Jaguar XKR Convertible, a stylish Mercedes SLK 55 AMG Roadster, and a modified Porsche 993 Turbo S. All of her cars are beautiful and timeless, perfect for an owner as elegant and sophisticated as Claire Foy!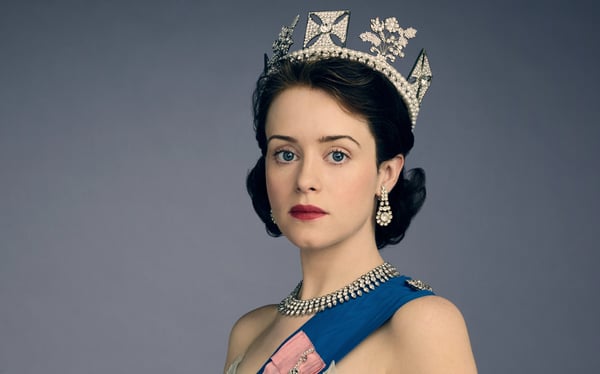 Matt Smith (Prince Philip)
Matt Smith is not only known for his role as Prince Phillip in The Crown, but he also famously starred as the Doctor in BBC's Dr Who. He is known for his love of classic cars (major style points in our book). He has owned several iconic cars over the years, including a Mercedes-Benz E500 Cabriolet, a rare Fiat 500 Abarth 695 Tributo Ferrari and an Alfa Romeo Spider. His selection of stylish vehicles clearly reflects his appreciation for classic design and timeless beauty.
Takeaways
From classics like Olivia Colman's Jaguar Series III XJ6 to modern marvels like Helena Bonham Carter's Audi A7 Sportback, it looks like the cast of The Crown likes their cars as varied as they are stylish! Whether they're looking for speed or comfort, there is something for everyone in this royal lineup of vehicles — proving that there really is something special about being part of Britain's beloved monarchy!
If you enjoy having a nosey at the cars celebrities drive, why not check out Freddie Flintoff's cars or maybe the cars of the various Doctor Who actors?
Now, here at Carmoola we love to go above and beyond, so if you liked today's blog post, let us know using the comments section below. Or, want the latest updates, advice and helpful content straight to your inbox? Sign up to our e-mail blast below...
And even if you were to start thinking about upgrading your car, the first quarter of the year is the most popular time to do so, and, thankfully with the help of our flexible car financing methods we're able to help you finance the car of your wildest dreams 😍
Thanks for reading, The Carmoola Team 🚗