The Best and Coolest Ever Fictional Cars
Sure, everyone loves getting behind the wheel of a BMW or Mercedes. If you can drive a Porsche or Aston Martin, then it's even better. And don't get us started on Ferraris and Lamborghinis. 😃 But do you know which cars would be really awesome to drive? The fictional ones seen in movies, games, comics and other forms of media. That's why this guide is dedicated to the best fictional cars of all time, from the Batmobile to a time-travelling DMC DeLorean.
Batmobile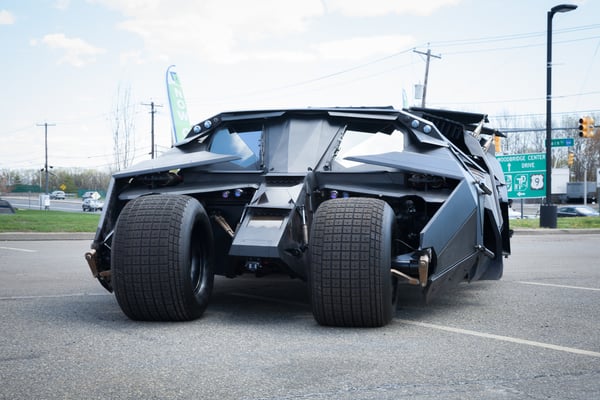 The Batmobile is perhaps the best fictional car of all time. Who doesn't want to drive it? This swanky vehicle features all sorts of gadgets and is driven by a billionaire who enjoys dressing up as a bat when the sun goes down. What more do you want? Over the years, there have been many versions of the Batmobile, from the 1960s classic to the modern-day Tumbler – each one looking ultra-sleek and stylish. It's the Tumbler, though, that really gets our attention. This beast of a vehicle isn't too dissimilar from a tank and features a 5.7-litre V8 engine perfect for capturing Gotham's bad guys.
Lightning McQueen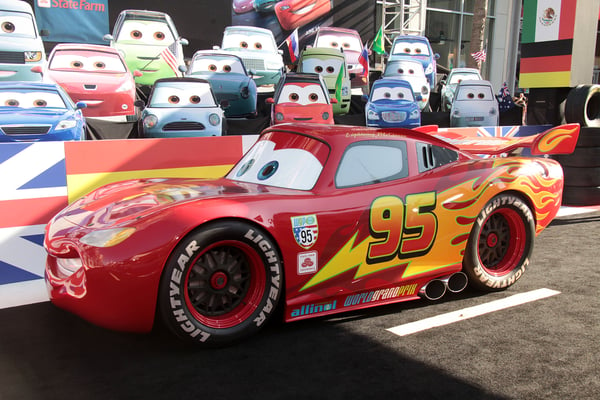 Much like the Transformers (more on them in a bit), Lightning McQueen can drive himself, meaning you can put your feet up during a road trip. He looks like your typical hotshot racer and has a few trophies to his name. Good ol' Lightning has it all, from style and charm to speedy moves on the racetrack and the ability to put self-driving cars to shame. Oh, and he has the voice of Owen Wilson. What more could you ask for?
Back to the Future Delorean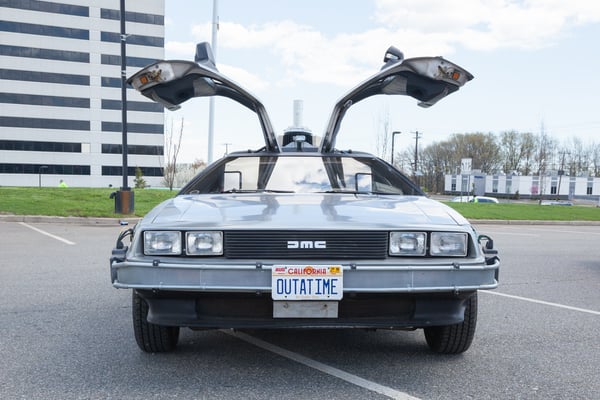 The only car ever produced by the DeLorean Motor Company, the DMC-12 was made famous in Back to the Future, thanks to its time-travelling exploits and cool af doors. The DeLorean was created by Doc Brown (in the movie, of course), powered by plutonium and had the ability to time travel. So while your latest BMW might boast self-parking, it can't take you to the 2050s, can it? Then again, the real-life version of the Delorean can't either. Boo.
Flintmobile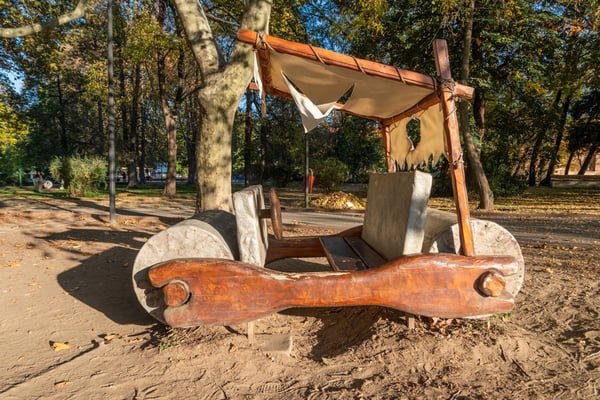 The Flintstones was set in the Stone Age, making the Flintmobile a pretty impressive piece of kit if you ask us. Sure, they had to power it with their feet, but to develop a car concept in those ages? We doff our cap. Then again, the fact that the car was made of stone probably made it pretty darn hard to power, considering you needed to use your feet to get it moving.
Herbie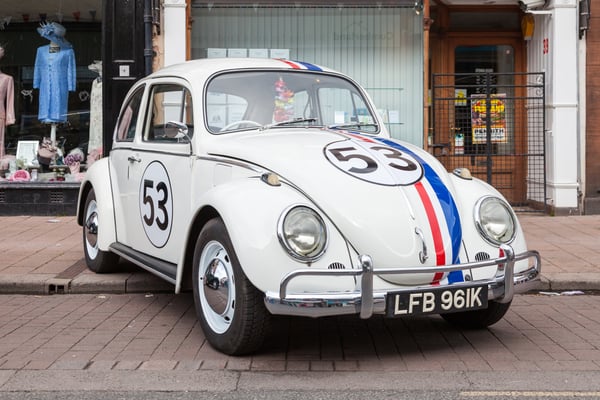 Herbie was the cute 1963 VW Beetle that appeared in a number of movies, including The Love Bug, Herbie Rides Again, and Herbie Goes Bananas. And while it's based on a real-life car, we don't think the VW Beetles at your local dealership can think like a human and drive faster than racing cars. Therefore, Herbie earns a place on our list as one of the best fictional cars ever, especially as it had to put up with Lindsay Lohan in one of the remakes.
Mario's Kart
In Tokyo, you can actually book a racing tour and drive in a replica of the karts used in Mario Kart. But there's no substitute for the fictional model used in the popular video games. In real life, you can't power up your go-kart, ride on a rainbow and shoot banana peels at people you don't like from the back of your vehicle. Though we think the world would be a better place if you could.
Optimus Prime
There might not be a better collection of fictional cars than the Transformers. But if we had to choose one to drive, it would be Optimus Prime's truck (though Jazz was a close second). While it's not strictly a car, there really isn't anything better than a 32-foot alien robot transforming into an 18-wheeler and riding you around. He's also the leader of the Autobots and fights the Decepticons, so there's that, too. Here's an article you'll enjoy if you love the Transformers!
KITT
Talking cars are all the rage in the fictional world, and, no, we're not referring to the Siri voice assistant on your Apple Carplay. KITT from the TV show Knight Rider was arguably the coolest of the lot – an advanced supercomputer under the hood of a 1982 Pontiac Trans Am. The crime-fighting car had a ton of great quips with its dry sense of humour and helped drake down the bad guys with its grappling hook and flamethrower. Oh, and that theme tune 🤌
The best fictional cars ever
Oh, if only we could drive these fictionalised cars. We're pretty sure they'd give real-life supercars a run for their money – who wouldn't want to roam around town in a Batmobile? Come to think of it, though, all of these cars are inspired by real-world vehicles. So it's probably not as hard as you think to drive one.