What Cars Do Footballers Drive?
It didn't quite come home, but we weren't far off. While the nation consoles itself, the England players – plus a host of other world-class footballers – can take some comfort in their high-end cars. That's because footballers are renowned for driving some seriously stylish whips, and we've got a collection of top-notch cars driven by some of the game's best players just for you. Some sports cars for sports stars!
Pierre-Emerick Aubameyang, Chelsea and Gabon – LaFerrari
Let's kick things off with the most expensive car on the list. Chelsea forward Pierre-Emerick Aubameyang owns a LaFerrari, which sells for a cool £2m. This supercar is a carbon, two-seater that fuses a 6.3-litre Ferrari V12 with a KERS-Esque battery pack and electric motor to give 950bhp and 663lb ft of torque. Only 400 were made, so it's a real collector's item.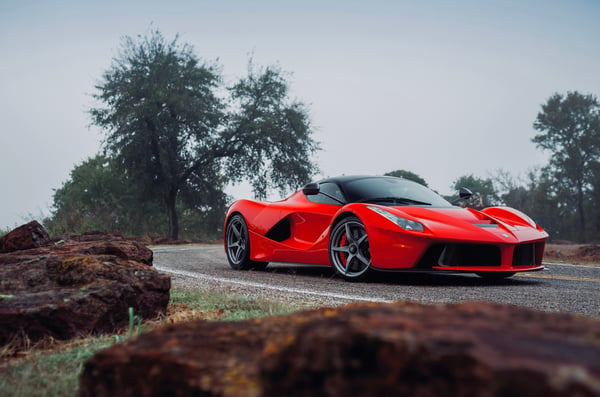 Mauro Icardi, Galatasaray and Italy – Rolls-Royce Ghost
The Italian striker who plys his trade for Galatasaray in Turkey is as stylish off the pitch with his driving choices as he is on it. Mauri's car of choice? The super snazzy Rolls-Royce Ghost, which is dedicated to its predecessor, first produced in 1906. This beast offers 563bhp at 5000rpm, with a torque of 627lb ft at 1600rpm. Oh, and it looks very classy indeed. Then again, what else do you expect from Rolls-Royce?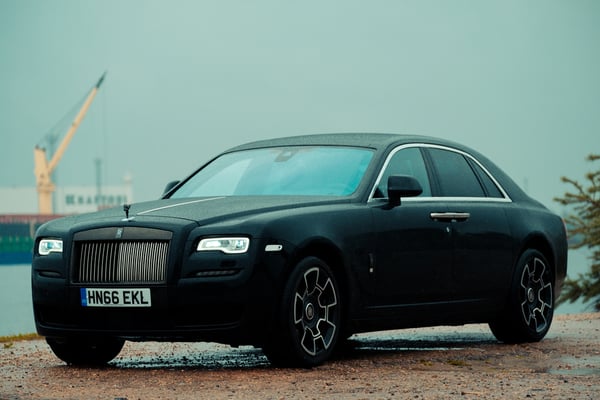 Karim Benzema, Real Madrid and France – Bugatti Veyron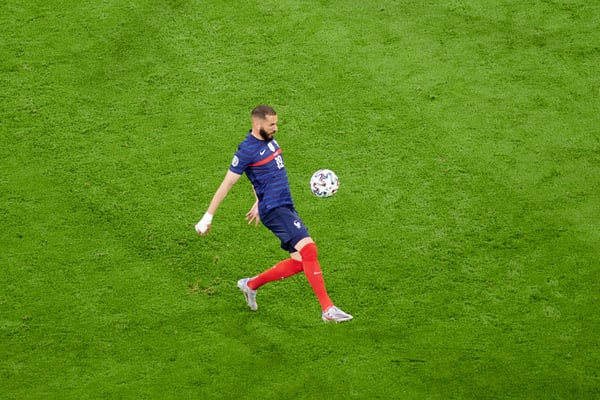 Mr Benzema is well known for his lavish accessories, and when it comes to cars it's hard to beat the Bugatti Veyron in the style stakes. The Veyron hits over 265mph on the road and has 1000bhp. The Real Madrid forward has one of just 450, meaning this particular Bugatti is a real collector's gem.
Find out more about Karim Benzema's car collection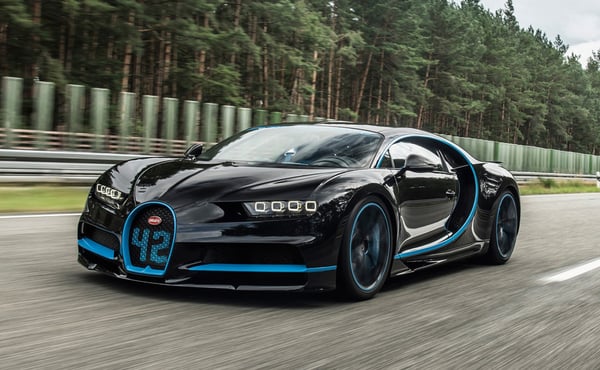 Cristiano Ronaldo, Man Utd and Portugal – Mercedes Benz G Wagon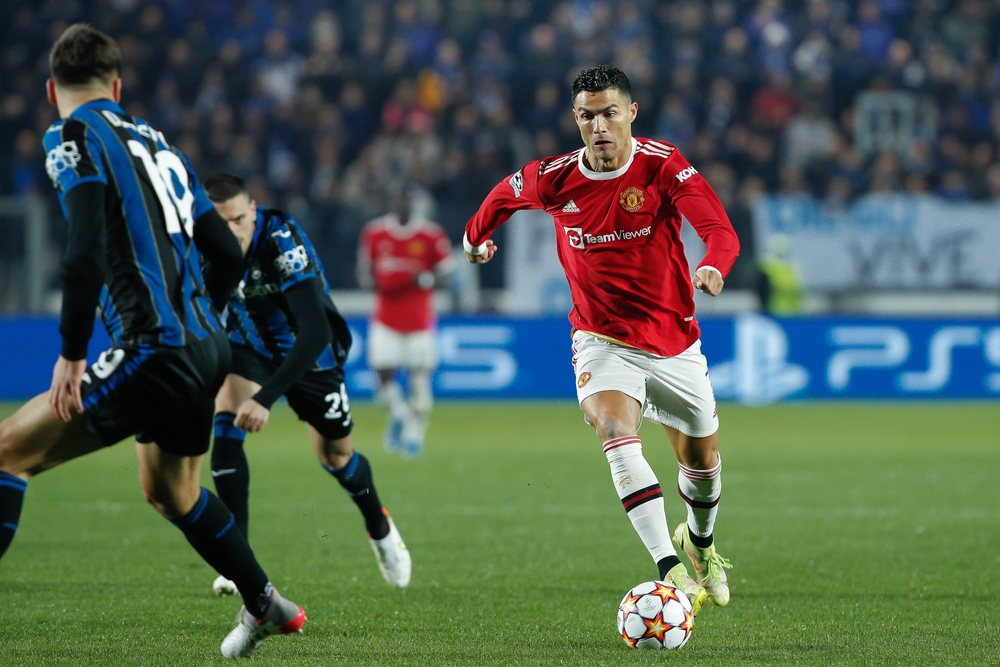 Arguably the best footballer in the world, Cristiano Ronaldo has it all: trophies, goal records and a fine collection of cars. One of those vehicles is the Mercedes Benz G Wagon, which was given to him as a present on his 35th birthday. G Wagons' go on sale for a mere £95,000, which is relatively cheap compared to some of the other cars on this list.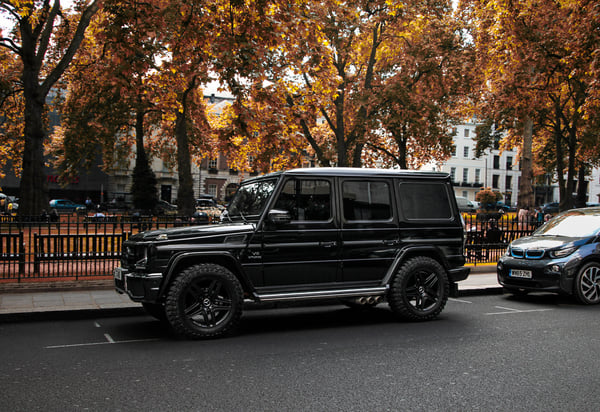 Toni Kroos, Real Madrid and Germany – Audi SQ7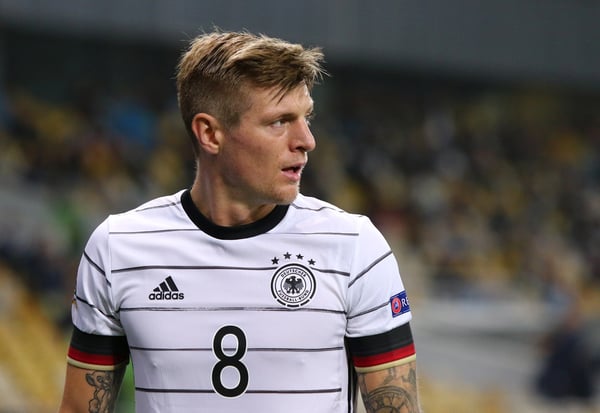 Footballers are known for their lavish taste in cars, but Real Madrid's midfield maestro is rather low-key with his choice. The German international drives an Audi SQ7, one of the best SUVs available on the market. The newest version features a 4.0-litre V8 diesel engine, which gives it some serious power on the road.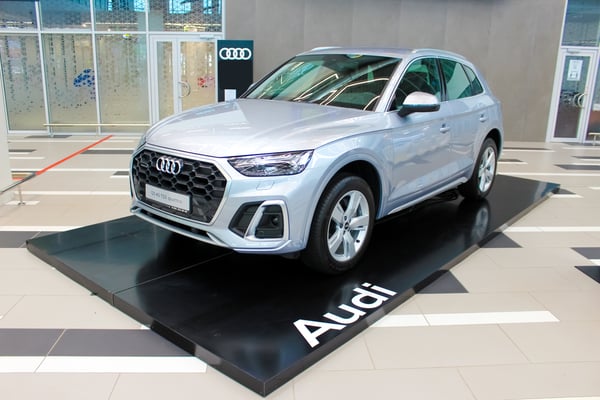 Raheem Sterling, Chelsa and England – Bentley Continental GT
Arguably England's best player at Euro 2020, Raheem Sterling's car choices are just as good as his decisions on the pitch. The England ace drives a Bentley Continental GT, which comes in 4.0-litre V8 or 6.0-litre W12 engines. That means it can hit some serious speeds on the road, which is ideal for Raheem, who puts on the burners to escape defenders on the pitch.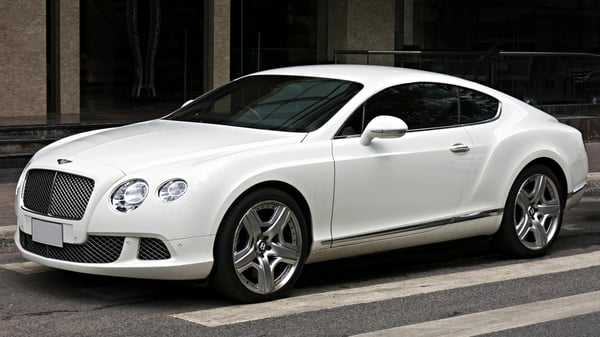 Kyle Walker, Manchester City and England – Lamborghini Huracan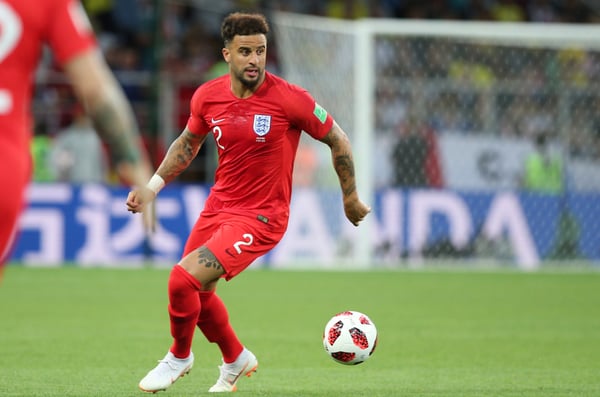 Raheem Sterling's Manchester City and England teammate Kyle Walker like to get behind the wheel of a Lamborghini Huracan. This flamboyant supercar might be unattainable to most of us, but it's pocket change for a Premier League footballer. Billed as the perfect fusion of technology and design, the Lamborghini Huracan is even unique in the dark, thanks to the "technological" light of its full-LED lighting system.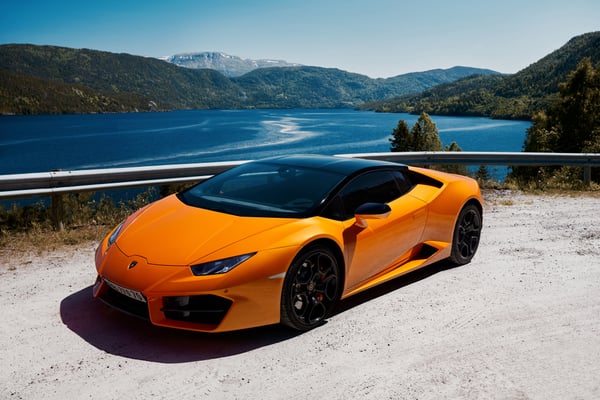 Harry Kane, Tottenham and England – Jaguar F-Pace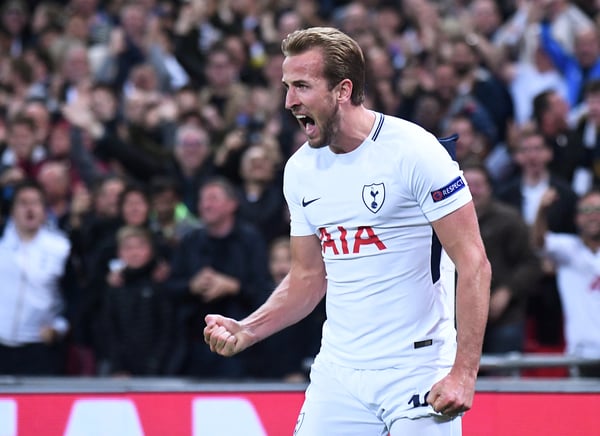 England's most potent striker drives a shiny new Jaguar F-Pace, which, believe it or not, retails for only £40,000. Ok, £40k is still a lot for most of us, but with your average Premier League footballer earning that kind of money in a couple of days, the price really is on the lower end of the scale. Still, this Jag is a snazzy SUV in its own right and is in line with the modest and humble attitude often shown by Kane – though we personally think he should treat himself to something just a little more, let's say, Premier League when it comes to car collections.
Lionel Messi, PSG and Argentina – Pagani Zonda Roadster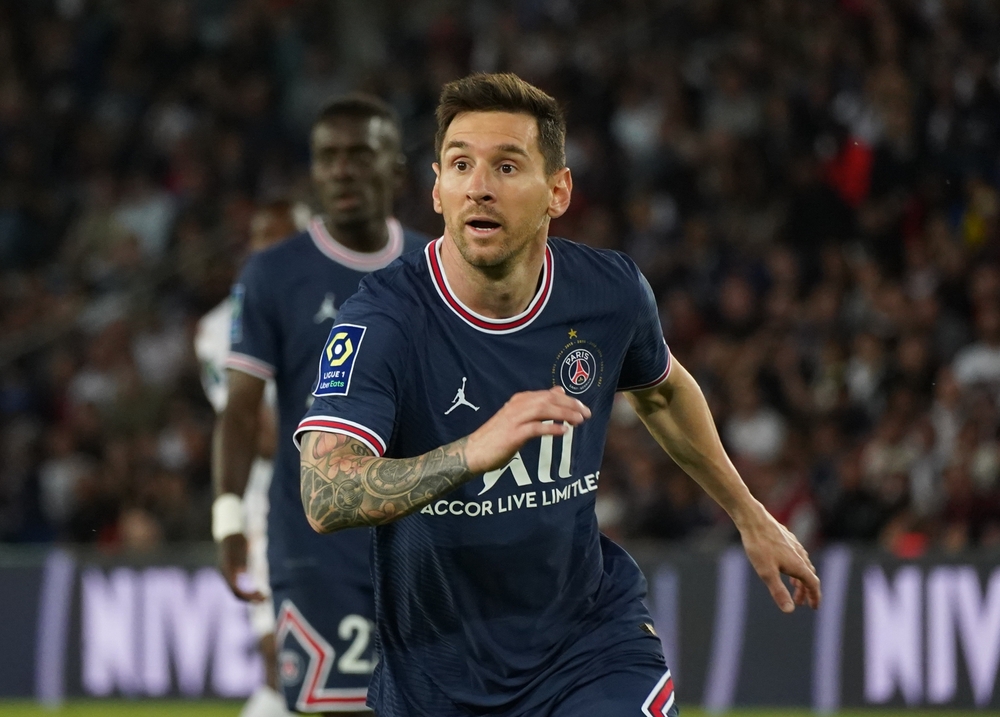 Quite possibly the best footballer to ever play the beautiful game, Lionel Messi likes to get behind the wheel of a Pagani Zonda Roadster when he's not scoring 50-odd goals a season. There are only 40 Roadster's, and Messi owns one of them. The car is about as rare and dynamic as they come, which is a bit like Messi. They're the perfect match.
Find out more about Lionel Messi's car collection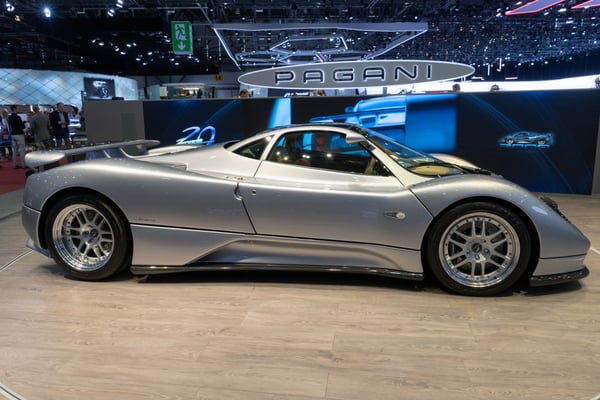 Marcus Rashford, Manchester United and England
One of England's best players, Marcus Rashford has lit up the left-hand side of the pitch for years, despite inly being 24. He's also a best-selling author and all-round good person, putting pressure on the government to extend free school meals after they initially voted against it. So it's safe to say he scores on and off the pitch. And when it comes to his cars, Marcus has an eye for style and drives a Audi RS4 Avant, Mercedes S Class Coupe, Range Rover Velar and a Mercedes AMG G63.
Find out more about Marcus Rashford's car collection
Neymar, PSG and Brazil
Neymar knows a thing or two about the best cars. The PSG ace has quite the collection, which features a Lamborghini Veneno, Ferrari 458 Italia, Audi R8 Spyder V10 Plus and a Lykan Hypersport. Altogether, his collection cost more than £7m. Still, that's pocket change for someone who's earning more than £31m per year before bonuses. It seems like Neymar is scoring on and off the pitch, especially when it comes to his flashy cars.
Find out more about Neymar's car collection
Luka Modric, Real Madrid and Croatis
He might be one of the best midfielders in the world, but when it comes to cars, Luka Modric has a pretty modest collection. You might catch him driving around Madrid in his Audi Q7, which we think might have been a freebie thanks to Audi's sponsorship of Real Madrid. He does clearly have a flashier side, though. Modric also owns a Bentley Continental GT, which probably cost him a cool £250,000-plus. One practical car and one stylish vehicle – we like the way Luka thinks.
Find our more about Luka's Modric's car collection
David Beckham
David Beckham might have retired many years ago, but he's arguably the most famous footballer to ever live. During his playing career (and after it), he's earned millions, which means he's got a fancy car collection that is the envy of any footballer, past or present. His cars include a Rolls-Royce Phantom Drop Head Coupe, Aston Martin V8 Vantage, Jaguar F-Type Project 7, Bentley Continental GT Supersports, Rolls-Royce Ghost, Chevrolet Camaro SS and Lamborghini Gallardo.
Find out more about David Beckham's car collection
England players
England came so close to success in Euro final, only missing out to Italy in the final after a penalty shootout. Still, at least their players have can console themselves with a stylish set of wheels. Because when it comes to the England men's team, players like Marcus Rashford, Harry Kane and Raheem Sterling drive beauts such as a Mercedes-Benz AMG G63, Jaguar F-Pace and Bentley Continental GT. Not too shabby a collection at all.
Find out more about the England player's car collection
Arsenal players
North London's Red Army is one of the most successful clubs in English football and is building a team of young guns ready to bring a new era of success to The Emirates Stadium. When it comes to the Arsenal players and their cars, they certainly know how to turn on the style. Recent signing Gabriel Jesus drives a Mercedes, while Martin Ødegaard is all about the Audi. Local hero Emile Smith Rowe can often be seen behind the wheel of a Range Rover.
Find out more about the Arsenal player's car collection
Manchester United players
It has been a rough few seasons on the pitch for Manchester United, a team notoriously known as one of the best clubs in the world. And while the players might not be hitting the back of the net, they're certainly scoring in the car department. That's because players like Cristiano Ronaldo, Marcus Rashford and Jadon Sancho and drive cars such as a Bugatti Veyron, Mercedes-Benz AMG G63 and Mercedes Brabus.
Find out more about Manchester United's players' cars
Manchester City players
The other half of Manchester is doing pretty well, with City recently winning the Premier League and getting to the Champions League semi-final. The players also know how to show off with a shiny new motor – Kevin DeBruyne, one of the best players in the world, drives a Range Rover, while England star Kyle Walker likes to get behind the wheel of a Lamborghini Huracan.
Find out more about Manchester City players' cars
Aston Villa players
AstonVilla have some excellent players, such as Philippe Coutinho, Diego Carlos, Tyrone Mings and Jacob Ramsey, but what cars do they drive? Obviously something fancy because, well, they're footballers and get paid hundreds of thousands each week. Coutinho is known for driving a wide variety of cars, including an Aston Martin DB9. While Tyrone Mings gets behind the wheel of a G-Wagon and a Range Rover.
Find out more about Aston Villa players' cars
West Ham players
The Hammers are known for forever blowing bubbles in the air, and their classy players also know how to spot a good car. Whether it's England international Declan Rice with his Range Rover Sport or Jarrod BowenMercedes G-Wagon, the West Ham players certainly drive some admirable cars. Then there's goalkeeper Alphonse Areola, who owns a Mercedes Brabus, a car in high demand with Premier League footballers.
Find out more about West Ham players and their cars
Tottenham Hotspur players
Another famous London club, Tottenham Hotspur are known for being a bit Spursy, on the account they haven't won a trophy for almost 15 years. Their fans will hope that will all change with the appointment of serial winnerAntonio Conte. Still, even if he can't bring silverware to Spurs, at least the players have got some snazzy cars to console themselves with. Hugo Lloris drives a Porsche, although he's serving a driving ban for drink-driving. Star attacker Heung-Min Son drives a Ferrari LaFerrari that cost over £1m, while midfielder Pierre-Emile Højbjerg likes to whizz around in a Audi e-tron.
Find out more about Tottenham players' cars
Real Madrid players
Real Madrid is one of the most famous football clubs in the world, and you can bet its star players drive cars to match the prestige of Los Blancos. Plus, they just won the Champions League, beating Liverpool 1-0 in the final. That means a few bonuses would have been triggered. Let's see what they spent the extra dosh on. Star striker Vinicius Junior scored the winner in the Champions League final, but off the pitch he likes to drive a GLE Coupe and Range Rover, while David Alaba can be seen behind the wheel of an Audi Q7 and Audi R8 GT.
Find out more about Real Madrid players' cars
Barcelona players
Arch rivals to Real Madrid and the other most famous club in the world, Barcelona stars have a collection of medals to go with their on-pitch success, plus a range of snazzy cars that footballs high wages bring. Legendary centre back Gerard Pique drives Audi RS 6 Avant Daytona and a Porsche Cayenne E-Hybrid Coupe. Then there's emerging star Ansu Fati, who drives Cupra Formentor, which the 19-year-old was given before he even passed his test.
Find out more about Barcelona players' cars
PSG players
Paris is a one-club football city owned by billionaires from Qatar. That means they've got plenty of money to spend and attract some of the best players in the world, including Kylian Mbappé, Lionel Messi and Neymar Jnr. But what cars do this bonafide football legends drive? Mbappé is known for driving a Ferrari 488 Pista and a range of Volkswagens, which doesn't necessarily reflect what you'd expect from a player earning almost a million pounds per week. Neymar, on the other hand. Well, he drives a Koenigsegg CCXR Trevita, Lamborghini Veneno and a Lykan Hypersport. Now that's more like it.

Find out more about PSG players' cars
Famous Premier League Managers and Their Cars
The Premier League has had some iconic managers over the years, from legends like Sir Alex Ferguson and Arsene Wenger to modern-day marvels like Pep Guardiola and Jurgen Klopp. But what are the bosses of the Premier League driving? Pep likes his Bentley GTX700, while Jurgen Klopp is slightly more modest and takes advantage of his Opel (Vauxhall in the UK) sponsorship.
Find out more about Premier League Managers and their cars
They think it's all over
You can guarantee that footballers have some of the best cars around, and the ones on our list don't disappoint (except maybe for Kane, but then he's probably used to disappointment considering he plays for Tottenham 😂) Whether it's a LaFerrari or Pagani Zonda Roadster, the world's best football stars have silky and smooth skills on the pitch and a car collection to match off it.