EVs You'll Love If You Want an Affordable Option
Over the years, electric cars have become more affordable. Today, you can pick up a brand-new one for around £15,000, which isn't bad at all as far as zero-mile cars are concerned. And these days there are more used EVs on the market too, which will save you some money!💰It makes sense for electric vehicles to be more affordable, especially as governments encourage more drivers to go electric in their bid to reach push for zero emissions. If you're excited by the prospect of going electric but want to save a penny or two, you've come to the right place. We've got EVs you'll love if you're after an affordable option.
Skoda CITIGOe iV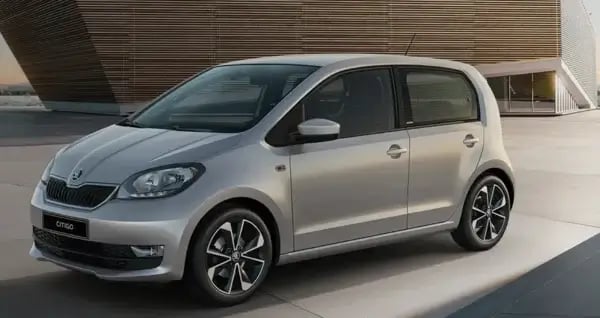 Currently, one of the most affordable electric cars on the market, the Skoda CITIGOe iV retails for around £15,000. It's the first EV from the automaker and is 100% electric. Great for city escapades, the CITIGOe iV has space for four people, rapid charging and a range of 135 miles.
SEAT e-Mii Electric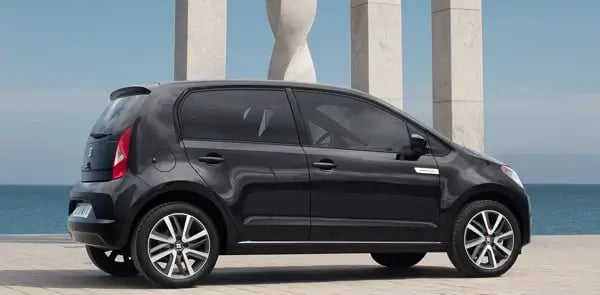 The electric version of the Mii, SEAT doesn't disappoint with e-Mii. Like the CITIGOe iV, it has a range of 135 miles and offers rapid charging. Also, like the CITIGOe iV, it's a great car for zipping around the city with its alloy wheels, leather-trimmed steering wheel and ambient lighting. Unlike the CITIGOe iV, it retails for £1,000 more at £16,000. Connect it to your smartphone with the SEAT Connect app for a more integrated driving experience.
VW e-Up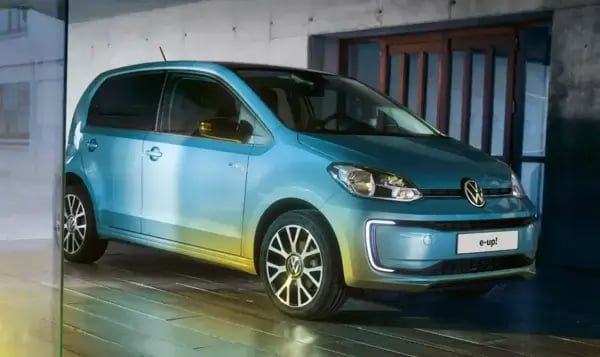 Volkswagen has a reputation for making some of the best cars around, and it's no different for its electric options. For £16,000, you can get a brand new, fully electric motor capable of doing 159 miles. The e-Up first came to the market in 2016, with the latest models seeing increased battery size.This is a fun and punchy car to drive around town.
Smart EQ ForTwo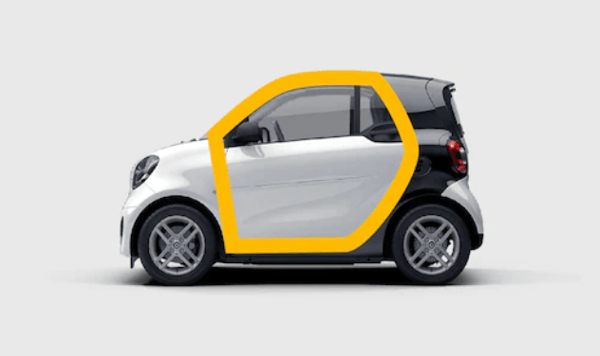 Hop in the Smart EQ ForTwo for another city car ideal for darting around town. The Smart EQ retails for around £20,000, making it one of the more affordable options on the market. However, cheaper models beat its range of 83 miles off a full charge. Still, it's a nippy little car, and the Cabrio version lets you drop the top for some open-air frills.
Fiat 500e
The Fiat 500 is a modern classic with built-in Level 2 Autonomous Driving, so you can benefit from a co-driver assisting you with braking, accelerating and staying in lane. The entry-level model does around 115 on a full charge, but you can ramp that up to just under 200 with the mid-spec trim. The Fiat 500e costs between £20,000 and £23,000, depending on the version you buy.
Vauxhall Corsa-e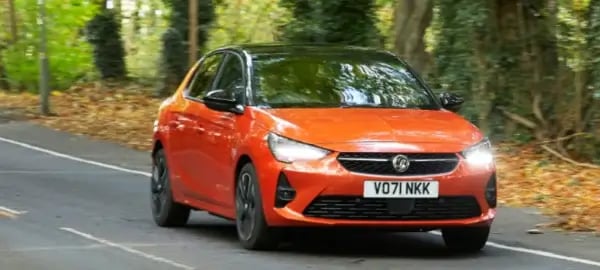 For just over £25,000, the Vauxhall Corsa-e is easily the most expensive on the list. Even so, it's still affordable as far as electric cars go and does 222 miles in range off a single charge. The Corsa has long been a popular fuel option with drivers, and the EV version is no different. It's a comfortable drive designed for more than just a city-run with its smart interiors. The Corsa-e is lots of fun.
Affordable EV options
Expect EV prices to become more affordable over the years as an increasing number of motorists switch to electric options. And as time goes on there are more second hand EVs available too. Currently, the best deals are on cars designed for city driving, but you can still find good options like; the Corsa-e – designed for longer journeys and priced at the lower end of the spectrum.If you were on the fence about switching, the prices of the EVs on our list should give you food for thought. Maybe it's time for an electric future on the roads?