The Best Electric Carmarkers
Everyone is trying their hand at electric cars these days, but only a handful of automakers produce nothing else but electric vehicles. While the likes of Mercedes, BMW and Audi continue offering everything from petrol to hybrid options, some companies focus solely on producing high-quality EVs. But who are these brands? We've got the answers with this best electric cars manufactures guide.
Tesla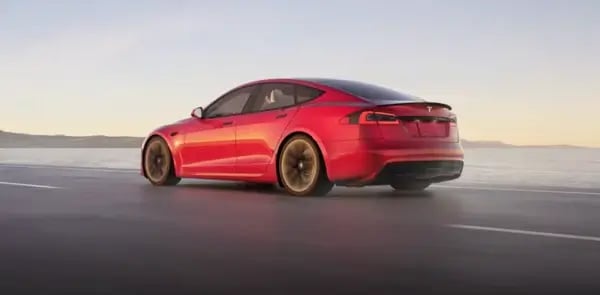 Tesla is the most famous electric car company responsible for putting EVs on the map. It's a bit like the Apple of the car world, led by Elon Musk and producer of excellent vehicles like the Model 3 and Model S. Tesla sales continue to skyrocket across the globe as an increasing number of drivers switch to electric cars, and they look to the big T to provide them with high-end options. The brand launched all the way back in 2003, but didn't release its first car until 2009, named the Roadster. However, in 2012, Tesla really began to pick up steam with the release of the Model S, one of the best electric cars ever made.
Polestar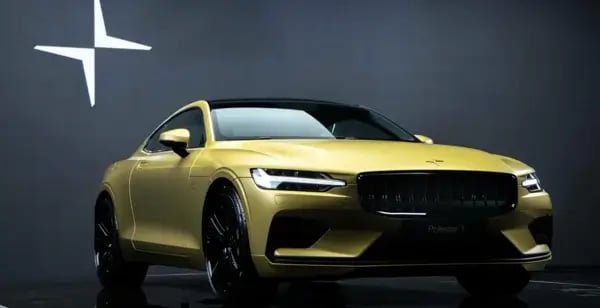 Once the racing carmaker for Volvo, Polestar has since evolved into its own brand and now sells 100% electric cars. It's still owned by Volvo but has operated independently since its inception in 2017. Polestar is known for the Polestar 1 and Polestar 2, two high-performance electric cars capable of distances up to 335 miles. The Polestar 1 is a sleek coupe, while the Polestar 2 is a snazzy saloon and direct competitor to the Tesla Model 3.
Lucid Motors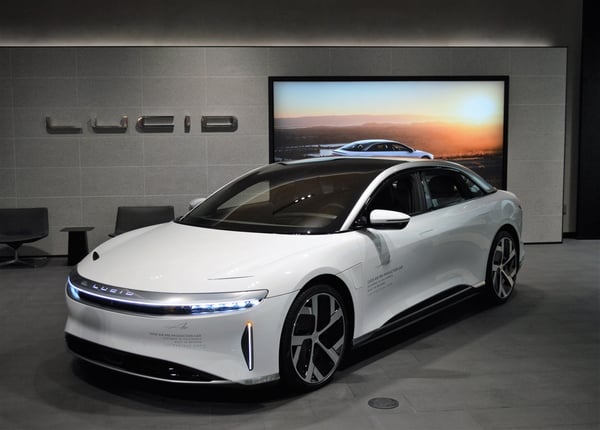 Another American carmaker of electric-only cars, Lucid Motors was founded in 2007, just four years after Tesla. Initially called Atieva, it first focused on building electric batteries and powertrains for other car manufacturers. Then, in 2016, it rebranded to Lucid, with the intention to make fully electric cars. The result was the Lucid Air, a luxury electric car with a whopping range of 520 miles. It launches in 2022 and promises to be one of the most impressive electric cars on the market.
Nio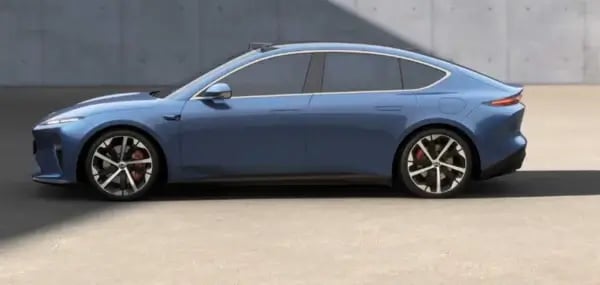 While America seems to be where the core eclectic market is located, China is also producing five-star EVs. Nio, in particular, is a market leader first incorporated in 2014. Since then, the electric carmaker has made the eT5, eT7, eC6, eS8 and eS6. The eT5 is the latest model, a mid-sized smart car able to do an impressive 620 miles on a full charge. Recently, Nio has ramped up its global production to take on Tesla for the mantle of the best electric carmaker.
Rimac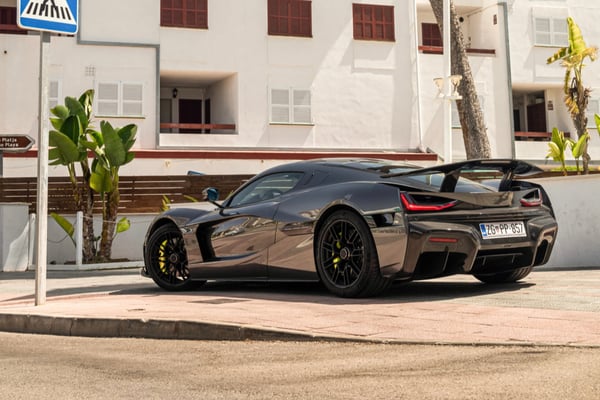 You might not find yourself behind the wheel of a Rimac car any time soon unless you happen to be rich or famous. But that doesn't mean you can't appreciate the sheer quality of the carmaker's stylish electric sports car. The Croatian car manufacturer was founded in 2009 and only produces electric sports cars. Its best model is the Nevera, an elegant vehicle capable of reaching a phenomenal top speed of 256 mph and 1,914 bhp. And it's all powered off a 120 kWh battery. It'll cost you around £1.75m, though. Not exactly the kind of money you have lying behind the sofa.
Which electric cars are manufactured in the UK?
Okay, so the United Kingdom doesn't quite have a Tesla of its own just yet. But there are some electric car manufactures in the UK, such as Bluebird Automotive, Lotus Cars and Ford of Britain. While companies line Ford don't only manufacture electric cars, they do produce them.
What about small electric car manufactures?
Again, there isn't a company dedicated only to small electric cars, but there are options out there from carmakers building a range of vehicles. You can get electric-only Minis, Fiat 500s are other popular small cars.
Who are the lithium-ion battery manufacturers for electric cars?
Lithium-ion batteries are a type of rechargeable battery used for electric cars. When it comes to lithium-ion battery manufacturers for electric cars, the primary companies include, Contemporary Amperex Technology Co. Limited, LG Energy Solutions, Panasonic, BYD and SK On.
Best electric car manufacturers
Electric car sales increased by 120% in 2020, showing how popular they've become with drivers. For many, an EV is now the de-facto choice, and brands like Tesla, Nio and Polestar are making sure we have great options to choose from when we get behind an electric wheel. As Evs grow in popularity, you can expect to see more electric-only carmakers come to the fore, along with classic cars brands that make both fuel and electric options. It's looking like an electric future in the world of cars. 🔌🍃
Wondering what's new in the electric car market for 2023? Why not check out what we've discovered. 🔎