Favourite Cars From the 70s & 80s
The 1970/80s era had a strange influence on all us old folk! I fondly remember the awkward transition between graduating high school and navigating college acceptance, while saving up to purchase my first car. At that time buying something new was far from feasible - after all it wasn't exactly known as an era of automotive excellence, more so the crazy disco nights we all experienced. However, we still held admiration for what they deemed "cool cars". It's amazing how times have changed...
So, today we would like to introduce to you one of the blog posts we have been most excited to write - Carmoola's favourite cars from the 70s & 80s. We hope you enjoy :)
Now, if you're looking at financing your car purchase, look no further than Carmoola. We offer competitive rates on car finance and make sure that you get the best deal possible. No matter what type of car you choose, we can help make it happen with our flexible car financing methods. Just check out the 'How it Works' section for more information.
From stylish adornment to the typical eyesore, cars from decades past remain a rich part of our collective memory. No matter how good or bad they may appear in hindsight, these 1970s and '80s relics will stay with us forever!
Aston Martin Vantage
A day Rob will never forget - 18 years old and at the beach with his cousins, we stumbled upon a magnificent Aston Martin parked outside the town's best hotel. We were mesmerised by its beauty and unable to look away! To our surprise, rather than scolding us for fingerprints on his car windows, the owner let us explore inside and out of this remarkable machine, happy with our enthusiasm for such an awesome vehicle. Check out this machine...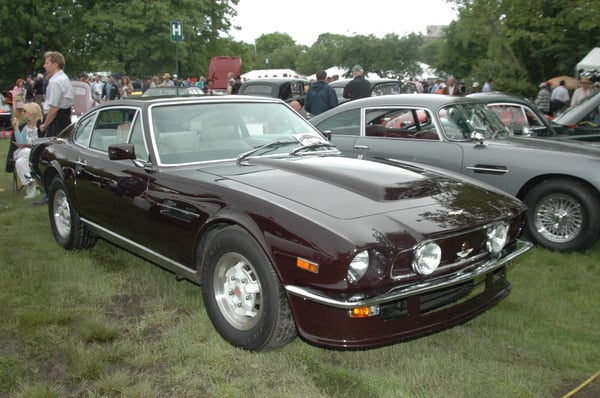 BMW 7 Series
In the late '70s, BMW's 7-Series made a dramatic entrance onto the scene as an elite and alluring luxury missile. But it was more than just its stunning good looks that set this car apart; until then, most of BMW had focused on semi-sports small cars - so when they debuted their first generation from 1977 to 1987, you knew something special was awaiting behind those doors! It could be said with confidence that even today its iconic status remains intact.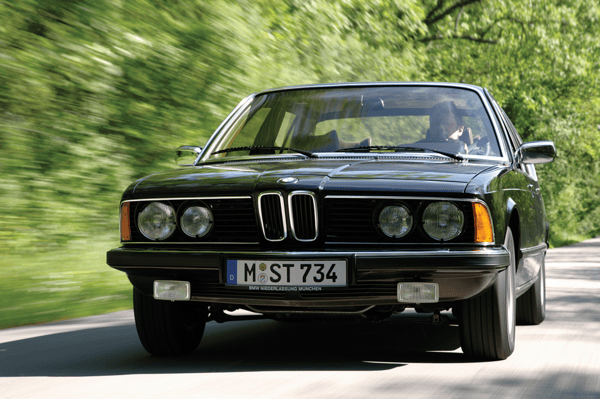 Lincoln Versailles
The Ford Granada/Mercury Monarch may have been a common choice for drivers in the late 70s, but step aside! The Versailles brought something new to the table - Continental wheel flair. This flashy sedan made its debut from 1977-1980 and was certainly no ordinary motor vehicle. The Versailles was also the first production car to feature a clear coat over the paint, an option we surely take for granted now. The Versailles got a Windsor V8 making a paltry 135 hp at 3,200 rpm.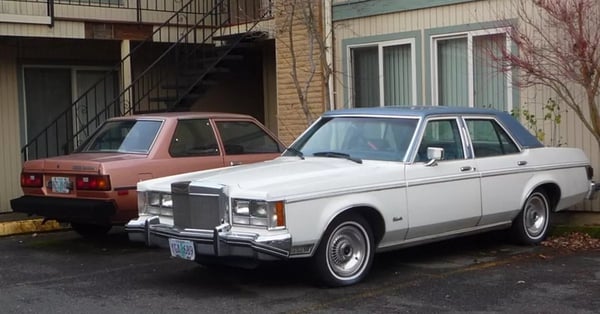 Maserati Kyalami
With its sleek design, Kyalami offered something special in our youth that made it stand out from the crowd. Those of us who had knowledge on Formula 1 knew this car was no ordinary choice - we recognised a bad-boy nameplate on the track and it certainly felt like being part of an exclusive group! We may have liked cars for shallow reasons back then... but hey, isn't that all part of growing up?
Subaru B-R-A-T
With a name like BRAT (Bi-drive Recreational All-Terrain Transporter) it was sure to turn heads. Subaru introduced this quirky ride in 1978 and with its flat four engine, became an instant hit for adventurous drivers looking to traverse the unruly terrain of their wildest dreams! Regrettably, despite the enthusiasm surrounding the vehicle's release amidst rising energy crisis - the rear facing seats were apparently too wacky and unique for mass consumption.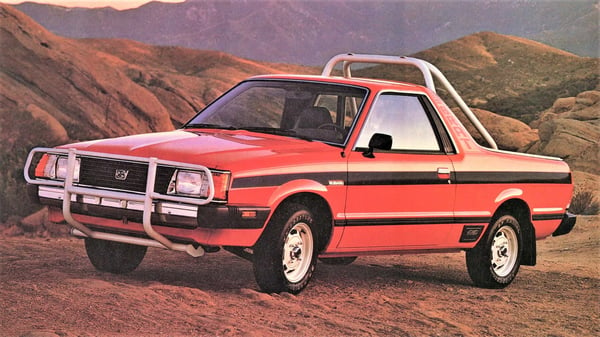 Takeaways
Car finance processes can be clunky, lengthy and intimidating, leaving many people feeling frustrated and trapped. Carmoola isn't an evolution of what already exists. We are entirely reinventing how people pay for cars. We're getting rid of the past and starting with a clean slate, freeing car buyers from old-school processes so they can enjoy the freedom of driving off in their new car.
If you enjoyed today's blog post, make sure you leave a comment in the section below, and why not check what budget you are eligible for using our Calculator tool?
See you next time :)