French Superstar Kylian Mbappe and his Car Collection
It's a hard life for many. Dealing with the pressures of being the most talented footballer in France, living as the second most expensive player in history, preparing for the upcoming 2022 World Cup in Qatar… Oh, wait, that's just what's happening for French forward Kylian Mbappe. From Monaco to Paris Saint-Germain, and the French National Team in the under 17s, under 19s and then the regular French National Team, everyone seems to want to sign Mbappe and have him in their lineup.
It's a good thing he's got lots of fast cars to take him to all of the different practices! Turns out, when Mbappe's off the pitch, he still moves with the skill and grace he shows in football boots. We've looked through to find the best cars belonging to Mbappe. Read on for more!
Audi & BMW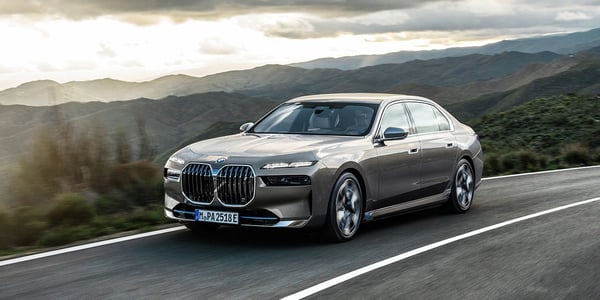 We love a bit of football gossip! Now that Wagatha Christie seems settled - and what a time that was - we can focus on trying to figure out what's lurking in Mbappe's garage. Whilst some of his cars are regularly photographed and shared across social media, rumour has it that he's also got a secret Audi and a BMW. I'll be honest: a lot of footballers have Audis. Perhaps it's the team mentality. I just wonder how they all find the right car in their club's car park! A BMW is slightly more unusual, although still very popular, probably because the brand is well known for its quality and luxury. So if you see an Audi pulling into the Paris Saint-Germain stadium (Parc des Princes), don't restart the French revolution: it's probably just Mbappe trying to keep things on the down-low.
Ferrari Hybrid SF90 Stradale
Speculation is always fun, but it's also nice to know exactly what Mbappe spends his ~£400,000 a week on. Ferraris, plural, apparently! The first is a Ferrari Hybrid SF90 Stradale, valued at around £370,370. That's nearly a whole week's wages for Mbappe, or the cost of a pretty decent house in the UK. We do see why one might prefer the Stradale, though, given that you don't need to worry about nosy neighbours. The Stradale is available with automatic transmission, an eight cylinder engine and can do 0-60mph in two seconds. Hold on to your hat!
Ferrari 488 Pista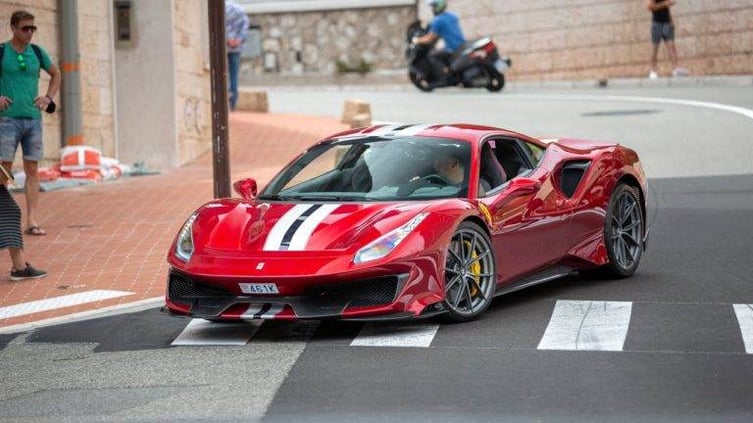 Shockingly, the Stradale isn't the most valuable of Mbappe's Ferraris. The Pista is worth around £450,000 - and that's before you realise that its ownership history will probably drive the price up. This is an incredible supercar, with a 3.9 litre twin turbo V8 engine. It can make up to 711 horsepower, but it's a tiny bit slower than the hybrid. It takes a whole 2.8 seconds for the Pista to go from 0-60mph. To be fair, the car I owned at 23 probably took about ten minutes, a decent tailwind and a lot of pleading to get to that speed.
Mercedes Benz V CLass
We've all been driven around the bend at some point, but with his sweet car collection, Mbappe can drive around the Benz. I do apologise - I'm working on my best Dad jokes. Compared to Mbappe's Ferrari collection, the Mercedes-Benz is positively proletarian, costing just £116,000 (approximately). It's also much bigger and offers seven seats, just in case Mbappe and his girlfriend Inez Rau decide to start a little team of their own. Anyone for five-a-side? Nevertheless, to normal tastes, the Mercedes-Benz is still pretty great. It has a 7-speed automatic transmission and can reach nearly 200km per hour. Perfect for those days when you're running late to kick-off!
Range Rover
Much like the Audi and BMW, we're bereft of much information about Mbappe's Range Rover. There are rumours that he has one, and we're sure his legions of fans would love to know more, but he's staying quiet for now. Perhaps someone will grab him for a post-match interview and find out a little more for us?
The Volkswagens
We know Mbappe's fond of his Ferraris because he has two of them, but he seems to be even more in love with Volkswagen! The first of his three Volkswagens is his Multivan, worth around £68,000. It has a diesel engine and manual transmission. According to Volkswagen themselves, the vehicle is flexible and spacious. We don't know what Mbappe might be transporting that would require so much room… perhaps one of his Ferraris? You wouldn't want to get it dirty.
A little bit of heft is pretty great in a vehicle. When a prima donna sports car isn't working for Mbappe, he can switch out his keys and opt for the Volkswagen Tiguan instead. Technically his cheapest car at around £50,000, the Tiguan is tough, with an all-wheel drive for rough terrain. I mean, I don't think there's much in Paris, but it's good to be on the safe side, right?
Last (but not least) is the Touareg. This vehicle has automatic transmission and options for either a diesel or petrol engine, depending on what suits you. It's a mid-size SUV that feels luxurious and looks great, but doesn't have the flashiness of some of Mbappe's other rides. It's still worth over £100,000 though!

Takeaways
And that is it for today's blog post. December 2022 update though - Mbappe almost took his team to victory in the World Cup - but narrowly lost to Argentina - read more about the French team's car collections on our new blog! We hope that you have enjoyed reading it as much as we enjoyed writing it. At Carmoola, we can help you find the best car finance deal to suit your needs. Why not visit the 'How it Works' section and see how we can help you? If you are looking to finance your very own vehicle, check out the simple steps below;
Go to the Carmoola App

Enter your details & verify your ID

You will then get an illustration of what you could potentially borrow

Then go ahead and apply!
And then if you are accepted, go on to find your dream car, and go ahead and simply pay with your virtual Carmoola card at the dealership (or online)! What's not to like? 🚘👍