What's New on the Electric Car Market in 2023?
As the world continues to embrace sustainable transportation, electric cars are becoming more and more popular. In 2023, there is an impressive array of electric cars on the market.
Now, in today's blog post we are going to be looking into electric vehicles of the past and present, and then showing you our favourites that are coming out in the year 2023. We hope you enjoy, and as always, if you are looking to get your own electric vehicle this year, check out the Car Financing link here for more information…
2022's Best Electric Vehicles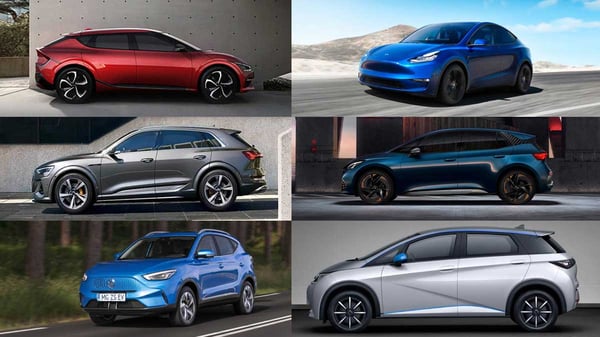 The Tesla Model S is currently one of the best electric cars on the market. It is a high-end luxury car with excellent performance and a range of up to 370 miles. It has a powerful electric motor and impressive acceleration, and the interior is packed with technology. With a starting price of around $76,000, the Tesla Model S is one of the most expensive electric cars on the market.
The BMW i3 is another electric car that is becoming increasingly popular. It has a range of up to 153 miles and a sporty design. The interior is also well equipped with modern features including a large touchscreen display. The BMW i3 starts at around £45,000.
The Nissan Leaf is an affordable electric car that has a range of up to 226 miles. It is a great choice for those who want an electric car but don't want to spend a lot of money. The interior is spacious and comfortable, and there are plenty of tech features including a large touchscreen display.The Nissan Leaf starts at around £31,000.
The Volkswagen ID.3 is another electric car that is becoming increasingly popular. It has a range of up to 205 miles and a sporty design. The interior is also well-equipped with modern features including a large touch screen display.
The Volkswagen ID.3 starts at around £35,000. If you are looking for an electric car in 2023, there are plenty of great options on the market. From luxury cars to more affordable options, there is something for everyone.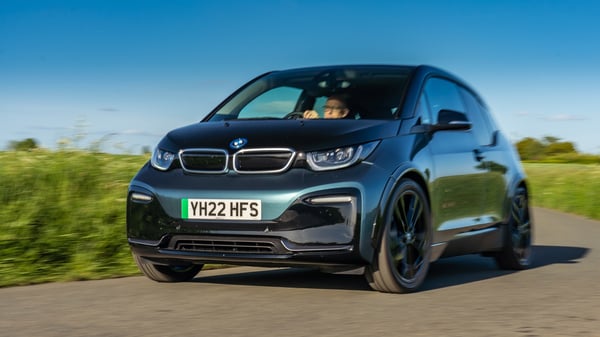 Carmoola & Electric Cars
With new models coming out every year, electric cars are becoming more and more popular. If you are looking for an electric car, make sure to do your research and find the one that's right for you. Here at Carmoola, we have lots of blog posts surrounding electric vehicles, like our 9 interesting facts about electric cars blog that we released last year!
2023's Electric Vehicles
2023 is set to be an action-packed year for electric cars. Major automakers like Tesla, Audi, and Volkswagen have already announced plans to release new vehicles in the coming year. Consumers can expect to see a wide range of performance, design, and technology options, from long-range sedans to all-electric SUVs.
Autonomous driving technologies will also be included in many models, allowing for greater convenience and safety. Prices for these vehicles are likely to vary, but most cars will offer comparable levels of performance, range, and luxury for a competitive price. And with Tesla announcing a drop in its prices in 2023, we feel others will be sure to follow suit! 2023 is sure to be a landmark year for electric car enthusiasts.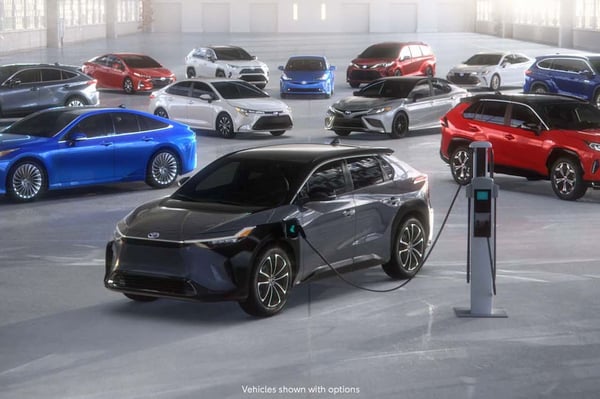 DeLorean Alpha 5
DeLorean's first car in more than 40 years is fully electric and goes from zero to 60 mph in just under three seconds, and then on to a projected top speed of 155 mph. The Alpha5 takes cues from its film-star predecessor, with a louvered rear window and gull-wing doors. However, the DMC-12's blocky, wedge shape has been ditched in favor of a smoother styling that reduces drag enough to help it achieve the 300-mile range DeLorean claims. The high-end stereo nerds at Cambridge Audio have been brought in to make sure Can't Help Falling in Love (our favourite song) sounds superb. OK then, what you have all been waiting for: zero to 100 KPH will take an estimated 4.35 seconds. Not bad!

Audi A6 e-Tron
One of the most exciting vehicles that will be released is the Audi A6 E-Tron. This all-electric luxury sedan will offer a range of up to 310 miles on a single charge and a top speed of 140 MPH. It will also come with a range of cutting-edge technology, including a customizable digital cockpit, an advanced driver-assistance system, and an infotainment system with a 10-inch touch screen. The Audi A6 E-Tron will be a great option for those looking for a stylish and performance-oriented electric car.

Tesla Cybertruck
The Tesla Cybertruck is a revolutionary new electric vehicle from Tesla that has been designed to redefine the pickup truck for the modern age. It features a bold, angular design with a stainless steel exterior, along with a host of cutting-edge features such as all-wheel drive, an adaptive suspension, and a range of up to 500 miles. It is also equipped with an array of advanced technology, such as Autopilot, to help keep drivers safe and connected. The Tesla Cybertruck is sure to be an innovative, powerful, and stylish pickup that will turn heads and be the envy of everyone on the road.

Hyundai ioniQ 6
The all-new Hyundai Ioniq 6 coming in 2023 is an exciting and revolutionary development in the world of electric vehicles. With its sleek design, advanced technology, and impressive range, the Ioniq 6 sets a new standard for electric cars. Its exterior is designed to be aerodynamic, helping to reduce drag and improve efficiency. Inside, the Ioniq 6 features a spacious cabin with plenty of room to move, as well as a host of modern amenities. The Ioniq 6 is powered by a battery pack and can travel up to 300 miles on a single charge. To top it off, the Ioniq 6 has the highest safety ratings of any electric car on the market. With its cutting-edge design and advanced technology, the Hyundai Ioniq 6 is the perfect car for those who want to make a statement and drive in style.

Takeaways
So now you know what to be looking out for in the electric car market in 2023 - exciting times ahead, especially if the price of EVs is set to drop generally to match the move by Tesla. Maybe 2023 is the year to go electric and be kind to the planet! 🍃
If you are looking for finance for your EV purchase, why not check out what Carmoola has to offer. Carmoola isn't an just evolution of what already exists in the world of car finance. We are entirely reinventing how people pay for cars. We're getting rid of the past and starting with a clean slate, freeing car buyers from old-school processes so they can enjoy the freedom of driving off in their new car.
If you enjoyed today's blog post, make sure you leave a comment in the section below, and why not check what budget you are eligible for using our Calculator tool? You might be surprised! Happy EV hunting. 😃🚘