Which Cars Do Olivia And Alex Bowen Drive?
It was a summer of love, indeed for Wolverhampton native Alex Bowen and Chelmsford girl Olivia Buckland (a.k.a. the protagonists of our favourite Love Island success story) after they first locked eyes with each other during the show's second series. But five years have passed since then (feeling old yet?), which might have you wondering what they are up to now. And, more importantly, what they are driving. If so, then you're in luck because we're one step ahead of you, folks.
If you're anything like us and have been following the lovebirds since they left our screens back in 2016, then you'll know that after landing back on British soil, they chucked their old jobs and continued their whirlwind romance, which quickly progressed into marriage 💒 Now having combined their newfound wealth and launched a successful clothing brand, Mr and Mrs Bowen are worth an estimated £4.4 million. No, that's not a typo. They really are that rich.
And with this bursting bank balance, they can afford to splurge on the finer things in life. Like a 5-bedroom mansion in the Essex countryside, a designer wardrobe and even a garage packed full of expensive cars.
So, What Cars
Will
You Find In The Bowen Garage?
While it's no big secret that Alex and Olivia Bowen love splashing their cash on new sets of wheels, each of which seems to play a significant role in their modelling shoots and sprucing up their Insta selfies and sponsorship posts (and the less glam, daily errands) you probably didn't realise just how much they have shelled out on cars over the years. That is, until now.
Even Islanders Have Start Somewhere...
It's easy to feel disheartened when all you see is celebs living out their best lives behind the wheel of a fancy Ferrari or a lush Lambo (yes, we're looking at you, Dr Alex George). Especially if you feel that, in comparison, your own motor is ready for the scrap heap! But everyone has to start somewhere - Love Islanders included. And so, you might feel a bit better knowing that before all the cash from their sponsorships and brand deals came flooding in, Olivia and Alex Bowen actually owned the most popular car model in the UK. Introducing the Ford Fiesta...
Ford Fiesta
The Ford Fiesta has come a long way since the OG Mk1 was released back in the 1970s. And now, seven generations on, these superminis are nigh unrecognisable from their retro predecessors. So, whether you're a new driver seeking out a reliable run around, a parent looking for a practical car that's roomy enough for the whole family to squeeze into, or you just want something that gets you from A to B without any hassle, we can't recommend the Fiesta enough.
While you might have heard all about the 1.0 EcoBoost engine troubles back in the day, Ford has put these issues to rest once and for all, allowing drivers to hit the road with absolute confidence in the motor's capabilities. As an added bonus, these eco upgrades mean the Fiesta is much cheaper to run than alternative models, and with it having low CO2 emissions, you won't be expected to fork out anything on road tax either.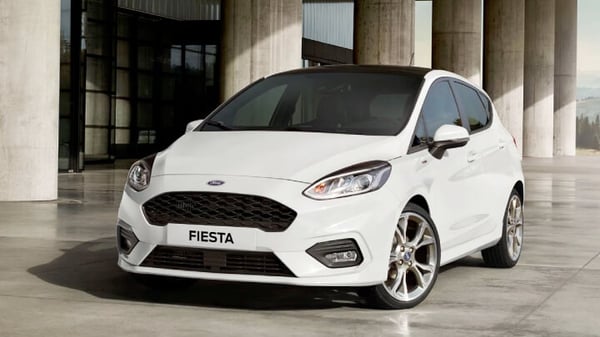 With a reasonable starting price tag of £16,385 new and unused, this feisty motor is a low-cost solution that suits almost every lifestyle - even that of Alex and Liv's.
Mercedes-Benz A-Class A180d AMG
We've said it once, and we'll say it again. It just wouldn't be a post about a Love Islander's car collection without a Merc being involved somehow, and the Bowen's certainly haven't disappointed us with their choice of super sleek AMG. Three words: What. A. Car.
Since arriving in the UK in 2018, the Mercedes-Benz A-Class series has taken the nation by storm - and after taking a peek under the bonnet, you'll understand why. Besides having lux looks and a stunning interior, that benefits from a top-class infotainment system and an array of technologically advanced features, the A180d is a solid, dependable and innovative machine that primarily focuses on providing premium comfort with a performance to match. Also, as far as celebrity-owned cars go, this Merc is relatively affordable. Still pricey, yes. But totally worth it.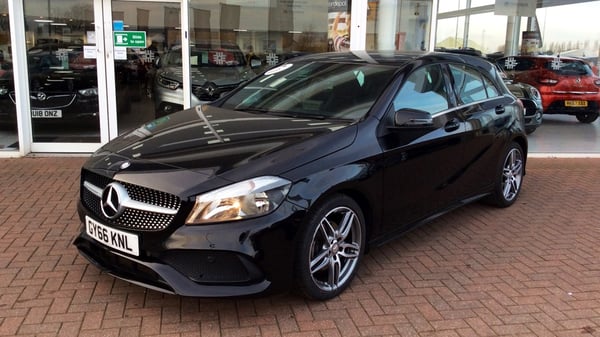 If you're shopping for a new model, prepare to pay upwards of £25,800. Second-hand, though, these cars will usually sell for between £13k and £16k.
Range Rover Evoque SD4
While flexing his leg muscles after a gruelling gym workout, our Love Island lad gave us a sneaky glimpse of his highly-coveted Range Rover Evoque SD4. Oh, and if you're thinking this car looks familiar, then you'd be right! This stylish SUV is currently a celebrity favourite, and most recently, we've seen Islanders like Molly Mae Hague and Rebecca Gormley splash out on one of these road monsters.
Similarly to other models in the collection, the SD4 demands the attention of everyone in its vicinity, but it's not just its looks that leave a lasting impression. Despite being a hefty set of wheels, the Evoque is a pretty speedy car with a max velocity of 150mph. It's also worth noting that true to its Range Rover reputation, it cuts through country roads like a knife through butter, making it ideal for long road trips.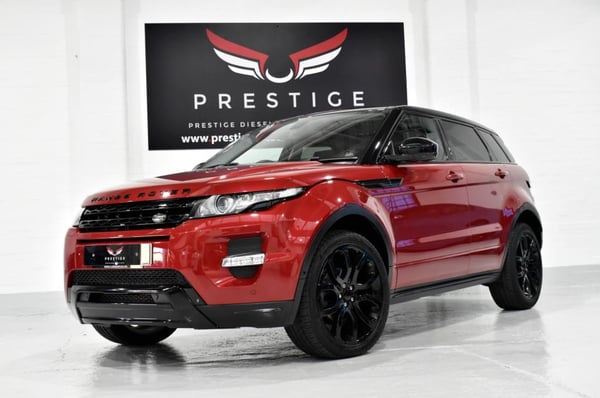 The biggest downside of the SD4 (for us regular folk, that is) is the price. Depending on the version you choose, you could pay as much as £55,620. So, once again, it's second-hand dealerships to the rescue. Remember, though, Carmoola can help you set up a monthly payment plan, so check with our calculator first to see how much you could borrow.
Porsche Cayenne S
Let's see a show of hands: who here loves Porsche? Well, you're not alone because, as it turns out, the Bowen's are also massive fans of these slick motors! And on social media, Olivia regularly shares snaps of their extravagant Cayenne S with her 2.6 million followers.
With a long-lasting reputation for delivering some of the most powerful and equally luxurious sports cars that the world has ever seen, it's perhaps no surprise that this German motor manufacturer has managed to hold on to its top-ranking position as one of the best-rated car brands almost a century on from when it was founded. Combining unmatched handling precision and a high-quality design with striking looks, Porsche outshines the vast majority of their competitors in all the ways that count.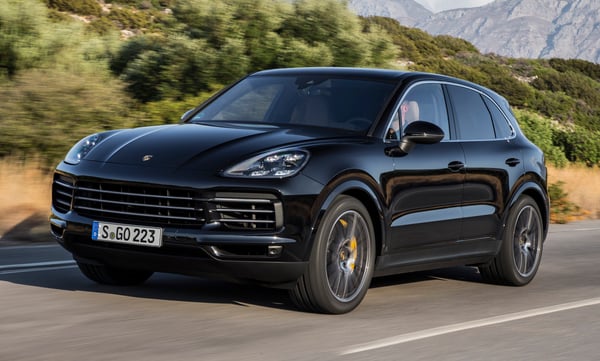 So, while Porsche SUVs have definitely taken a bit of getting used to, we have to give the brand props for branching out, and since the release of the first Cayenne in 2002, they've proven themselves as being more than just a sports car creator. With the latest update to their driver-friendly SUV, they took the 4x4 market by storm once again with new technology, making the Cayenne S the lightest of the bunch, which results in a smooth saloon feel while driving. The downside? They don't come cheap. But you probably guessed that already, didn't you? Brand new, one of these will set you back £57-100,000! However, the second-hand market always has some good deals that are just waiting to be snapped up.
2018 Ford Mustang
Causing fans to swoon, Alex Bowen uploaded a smoking hot (pun unintended) picture of himself posing beside a steely, pebble grey version of Ford Mustang's 2018 model. While technically, this piece of all-American muscle isn't his car - or even Olivia's for that matter - the couple did rent it during their time in Los Angeles, California. And for that reason (and the fact it's a Mustang), it's getting an honorary mention on our list!
What's so special about the Ford Mustang (2018), I hear you ask? Well, if, like us, you're a big, big fan of classic-looking cars but would prefer a more eco-friendly vehicle that benefits from easily sourced parts, then you'll love this modern motor. Oozing all the charm and charisma of a traditional 60s Mustang, but with some pretty noteworthy upgrades, including a new and improved undercarriage, a mighty engine and an EcoBoost element that delivers greater horsepower and torque while simultaneously providing better fuel efficiency, this car offers the complete package. On a less devil-may-care note, but a far more valuable one, Ford has also installed some nifty safety features, including pedestrian detection, adaptive cruise control and pre-collision assistance.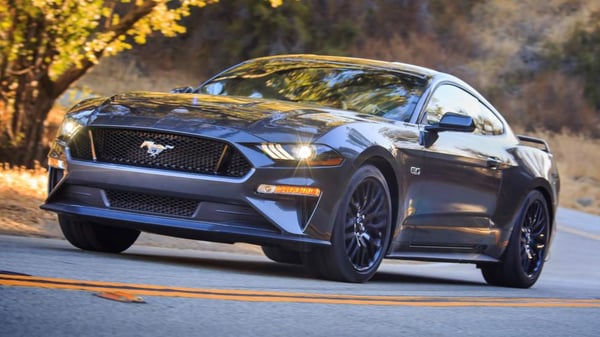 Straight out of the showroom, this badass beast will cost you a minimum of £44,225, but if you're willing to shop around, you could pick up a used pony car for around the £30k mark.
What's Next For Alex And Olivia's Car Collection?
While it seems that Liv is keeping schtum on the couple's plans for future cars, Alex has been dropping hints across his social media profiles, which tells us he's got another Merc in his sights. But not just any Mercedes will do...
This time, it's the Mercedes-Benz GLE that's sparked his interest - the very same car that actress Chloe Grace Moretz, and fellow Love Islander, Olivia Attwood are driving!