Who Are The Best F1 Drivers of All Time?
Formula One is a pulsating sport that puts sleek race cars front and centre of the action. But it's not just the carmakers like Mercedes and Red Bull that make F1 racing so exciting; the drivers are just as important. From Michael Schumacher to Lewis Hamilton, we've been graced with some well and truly excellent racers since F1 started in 1950. But who are the best drivers of all time? That's what we're finding out in this guide.
Jackie Stewart 🏴󠁧󠁢󠁥󠁮󠁧󠁿
Not only was Jackie Stewart a world-class racer, but he was also an advocate for safer driving conditions. A pioneer of his time, Stewart drove changes that saw full-face helmets, seatbelts, travelling medical units, safety barriers and runoff areas introduced to the sport. He was also a three-time champion, taking home the title in 1969, 1971 and 1973.
Fernando Alonso 🇪🇸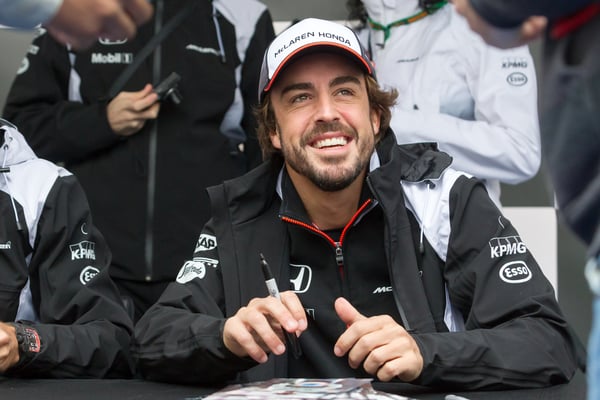 Racing was clearly in Alonso's blood. He started go-karting from a young age and channelled his energy into becoming a professional driver, where he had an immensely successful career. During his time as an F1 driver, Fernando Alonso won 32 races and two championships. He became the youngest driver to win back-to-back titles and represented Renault, McLaren and Ferrari. Fernando left the sport in 2018 and went on to win Le Mans twice before returning to F1 in 2021.
Ayrton Senna 🇧🇷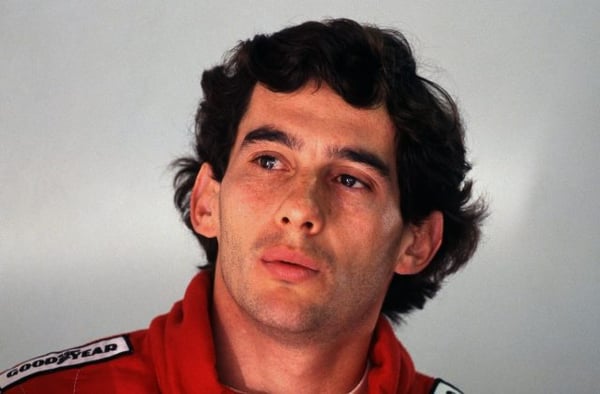 Senna changed the game in F1, elevating the sport and forcing his peers to up their game in his pursuit. He was charismatic and hugely popular with excellent skills behind the wheel that brought him championships in 1988, 1990 and 1991. Sadly, Senna would lose his life in an F1 car after a crash at the San Marino GP in 1994. A documentary has since been made, bringing Senna's excellence to the attention of a new generation of race fans.
Alain Prost 🇫🇷
An arch-nemesis of Senna, Prost was a thinking person's racer – a stark contrast to Senna's flamboyant nature. It served him well, and Prost took home four F1 championships in 1985, 1986, 1989 and 1993. He understood the art of racing and was exceptionally skilled at managing his car through a race to finish strongly.
Sebastian Vettel 🇩🇪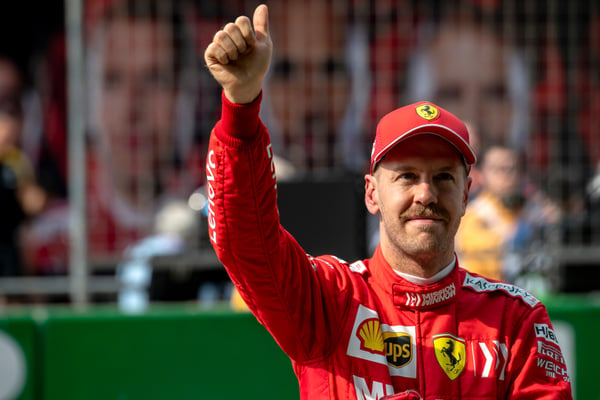 Sebastian Vettel began his F1 career in 2007 and took nine podiums in his first three years. He then went on to win four F1 championships as he became the face of the sport and the youngest ever world champ. He also has records for most podium finishes in a season, most wins in a season, most pole positions in a season, most laps led in a season and more. In other words, he's pretty special.
Michael Schumacher 🇩🇪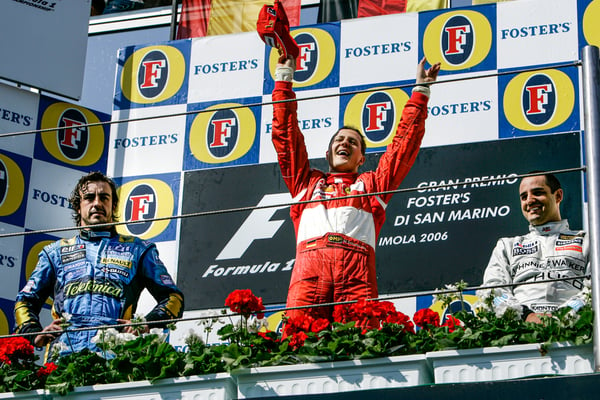 With seven world championships under his belt, Michael Schumacher is easily one of the best F1 drivers of all time. He basically broke every record there was to break, possessing a unique ability to drive his car right on the edge of any limits. Schumacher drove for Jordan, Benetton, Ferrari and Mercedes before retiring in 2012. Unfortunately, he suffered a severe brain injury in a skiing accident in 2013.
Lewis Hamilton 🏴󠁧󠁢󠁥󠁮󠁧󠁿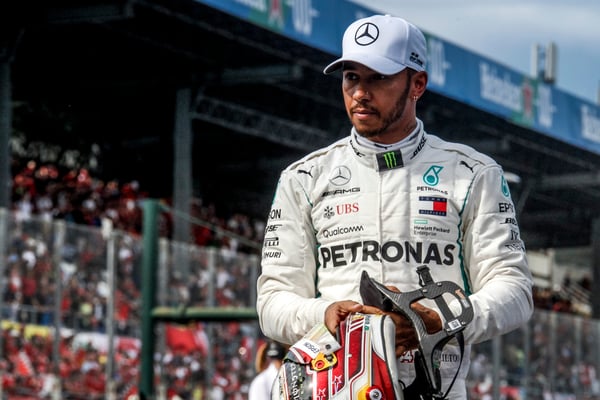 There's not much left to say about Lewis Hamilton, who is arguably Britain's greatest ever sportsperson. He has a whopping 103 wins and seven championships, which he secured in 2008, 2014, 2015, 2017, 2018, 2019 and 2020. As far as career wins and points go, he's the greatest driver to ever get behind the wheel of an F1 car. Since making his debut in 2007, Hamilton has driven for McLaren and Mercedes.
The best F1 drivers
There have been many amazing drivers to grace the F1 circuit, including Juan Manuel Fangio, Niki Lauda and Nigel Mansel. But the ones included in this list are, in our opinion, the greatest of the game. And in the case of Lewis Hamilton, it could get even better as he's still going strong and showing no signs of retiring. 😀
Do you enjoy comedy as much as you love cars? Then it's worth mentioning that comedian Jimmy Carr loves taking his Marussia F1 car for a spin!
If you're an F1 fan and enjoy gaming too you might enjoy our blog all about racing games Forza and Gran Turismo!