What Are the Best Sports Cars in the UK?
Even amidst the popularity of SUVs and hatches, many car enthusiasts still want their own sports cars to drive. Sports cars are not just another type of vehicle, but they are a cultural icon. Whenever you drive one, you are making a statement about your taste when it comes to cars. 😍 If you're looking to buy one for yourself, we've got this list of some of the best sports cars UK. Check out our top picks and see if they're the kind you'd imagine yourself driving!
Most Affordable: Alpine A110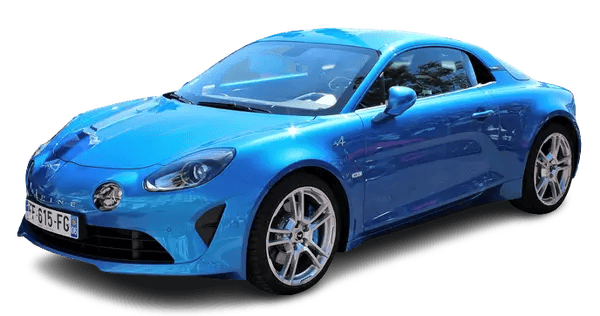 This car, made by Alpine, a French manufacturer, is arguably one of the best cheap sports cars on the market. For a young sports car enthusiast who has a limited budget, buying an Alpine A110 won't break the bank. It becomes even more affordable with car financing. Taking the Alpine A110 for a spin will give you an amazing driving experience — from the power of the engine's turbocharged torque to the confidence it gives you whenever you're behind the wheel. This car is a rear-wheel drive and is light, weighing only less than 1,200 kg.
The Alpine A110 is comparable to the Toyota Supra, Audi TT, and the Porsche 718 Cayman. But when it comes to being fun to drive, lightweight, and packed with power, this car is highly capable of giving you that much sought-after driving satisfaction. As for the style, the Alpine A110 has only one style and one gearbox. Regardless of the trim you choose, you will still get the elegant two-door body with its 1.8-litre turbo engine, as well as the seven-speed, dual-clutch automatic gearbox. You have power options of 248bhp or 296bhp.
Best Electric: Ford Mustang Mach-E GT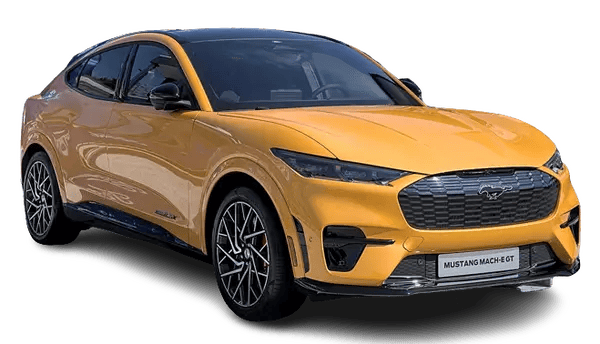 It's easy to imagine electric cars as small vehicles that are only good for city driving, but the Ford Mustang Mach-E GT is sure to change this assumption about EVs. The Mustang Mach-E is one of the best electric sports cars to date, and it is also the model that introduced Ford into the EV market. The entry-level version of the Mach-E is already fascinating and beautiful, but if you want one that's much faster and looks even more stunning, then try the GT model and make sure to take it for a test drive when you're shopping for your new sports car.
The Ford Mustang Mach-E GT has a dual motor and an all-wheel driver powertrain. It also comes with 480bhp and an 860Nm of torque, allowing it to get from zero to 62mph in just 3.7 seconds. This performance of the Mach-E GT rivals that of the Tesla Model Y, and since this sports car is all-electric, you'll surely notice its impressive traction. There's no delay from the input on the throttle pedal to the actual acceleration of the car. Driving the Mach-E GT on the motorway would be a breeze.
Best Four-seater: Mercedes AMG GT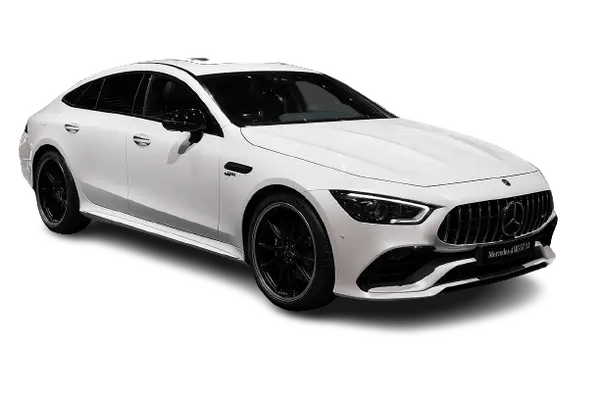 What if you want a sports car that can fit four people? Car manufacturers have made it a point to cater to drivers like you! A great example of the best 4-seater sports car is the Mercedes AMG GT. This sports car has E-Class underpinnings, so you can expect it to be excitingly fast and just a joy to drive. It has a twin-turbo 4.0 V8, which is the same as the two-door AMG GT counterpart, although you do have the option to choose a straight-six engine, which is smaller.
All versions of the four-seater AMG GT have a 9-speed automatic and four-wheel drive. The Mercedes AMG GT competes with the BMW MG Gran Coupe and the Porsche Panamera. If you think this car is the perfect ride you've been looking for, do note that it's not the most fuel-efficient vehicle, so be ready for huge fuel expenses, as well as a substantial tax hit. Apart from the price of buying the AMG GT, you need to be prepared for the corresponding costs of owning this car.
Best Small Sports Car: Audi A1 Sportback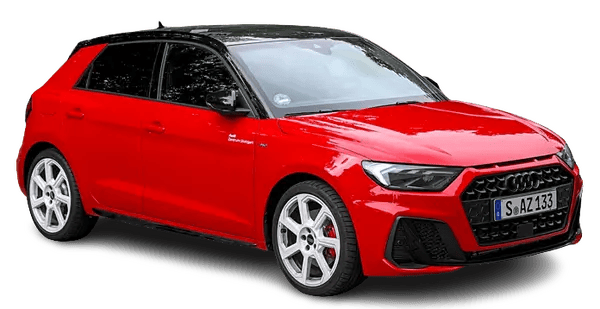 With the latest version of the A1 from Audi, you'll notice much improvement in this small, sporty hatch's looks. It has a wide grille that would make you think of the R8 supercar, making the A1 look fierce while still luxurious. Of course, when it comes to performance, Audi made sure that this car would be reliable and competent on the road. You'll get a refined driving experience with the A1, almost like driving a Mercedes C-Class, because of the relaxed vibe it brings whenever you're behind the wheel.
For the engine options of the Audi A1, you can have the 1.0-litre, three-cylinder unit that gives you 94bhp and 25 TFSI. It comes either as a seven-speed S Tronic auto transmission or a five-speed manual. There's also an option to have the 108 bhp and 30 TFSI with an automatic transmission or six-speed manual transmission. Furthermore, there's a 1.5-litre four-cylinder engine offering 148bhp and 35 TFSI. The Audi A1 is known for being pricey, but since the manufacturer launched the second-gen A1 back in 2018, you won't find it difficult to look for a used Audi A1 for sale.
Takeaway
So, here you go, we've covered the cheapest, the best electric, the best four-seater, and the best small sports cars. If you're looking for more budget-friendly sports cars, like the best sports cars under 10k, make sure you check used, nearly-new, and even ex-demonstrator cars. You'll save a lot of money by avoiding buying brand-new cars!
Another way to make your purchase more affordable is to get financing. This way, the cost of buying the sports car you like will be spread over a series of monthly instalments. Instead of spending a big chunk of money, financing a car will be much easier on your monthly budget. Do you know you can now apply for car finance with just an app on your phone? Here's how Carmoola works to help you buy your dream car! 🚘👍