What Car Does Olivia Attwood Drive?
She might not have been an instant hit with viewers (or even her castmates), but we soon warmed up to series 3 contestant, Olivia Attwood who had us doubled-over with her witty one-liners and brutal honesty. And so, despite placing third (and then splitting with boyfriend Chris Hughes just 7 months later), the Guildford gal has managed to turn her five minutes of Love Island fame into a long-lasting and insanely lucrative career opportunity. But if we're being totally honest, isn't that what the ITV2 series is really about? 🤔
Liv is one of the lucky ones, though - she's winning in both areas of life. Because not only is she raking it in, but she has also been reunited with her soulmate 💖 . Yes, following the end of her rocky romance with her Love Island fella back in 2018, Olivia has since settled down with her on-again-off-again Blackburn Rovers beau, Bradley Dack, who she plans to marry next year.
But for now, the happy couple is content living the dream in their newly-purchased Cheshire mansion with their adorable dogs and a garage full of sumptuous supercars - which brings us to the real reason we're gathered here today. Olivia Attwood's (nail-bitingly expensive) vehicle ensemble! Oh, and - spoiler alert - it turns out she's got more than one car for every day of the week...
The Olivia Attwood Car Collection
If you're wondering where Olivia's passion for cars comes from, then wonder no more. It turns out that before her stint on the Island, which propelled her into a life of fame and fabulous fortune overnight, our Liv was actually a Monster grid girl in her former life. Apparently, she even worked alongside Maura Higgins, who later appeared on series 5 of the show. It's a small world, right enough.
Of course, having spent several years surrounded by stunning cars, the star's former career has definitely had a knock-on effect, and it would be fair to say that Olivia has a rather refined taste in motors. Basically, the faster and flashier, the better. And if you ask us, nothing says fast and flashy quite the way a Porsche does.
Porsche Galore
We all have our favourite car brands, and for Olivia Attwood, that brand is Porsche. Don't tell anyone, but we think she might be the tiniest bit obsessed - she does have four, after all! Can we blame her, though? No, not really.
Porsche 911 Carrera 4S
Considered one of Porsche's biggest success stories, the 911 Carrera 4s is a premium grade sports car with unlimited potential. It combines a powerful engine and an aerodynamic body with a futuristic interior, making it clear that everything about this motor was built for speed - and with a max velocity of 190mph, it's certainly fast!
More importantly, still, the car prioritises safety above all else. Benefiting from 360-degree camera views, blind-spot monitoring, night vision assist, adaptive cruise control and more, the 911 has officially been rubber-stamped by safety officials.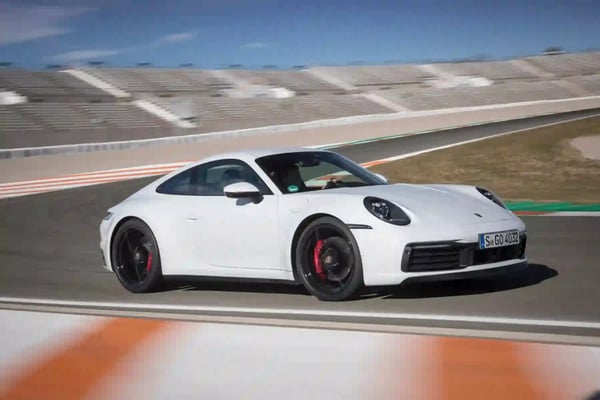 There is just one small issue; the price tag. Coming in at just shy of £100k, this formidable motor isn't cheap. However, there are older versions available on the second-hand market that might be more affordable, and just as beautiful.
Porsche Panamera GTS
Unlike a lot of Porsche models, which, let's face it, can be a tad cramped, the Panamera is anything but. The interior is spacious and comfortable enough to fit five people, making it an excellent family car.
And, as well as looking the part, this hatchback-style motor is known for its superior handling capabilities and reliable performance. So, whether you've got a long road trip ahead of you or a quick trip to the supermarket, you can drive with confidence.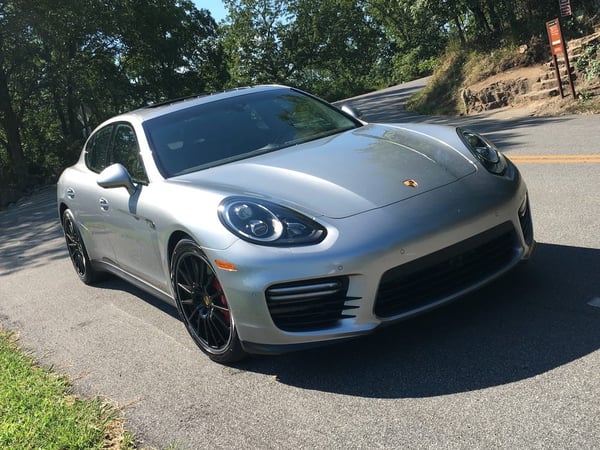 In comparison to the 911 Carrera, the Panamera is a far more affordable option. Is it still expensive? Absolutely! But it is a Porsche, after all, so it kind of comes with the territory. Brand new, these motors start out at £69,860, but pre-owned versions can sell for as little as £20k.
Porsche 911 Carrera 991 Black Edition
Miss Attwood has been driving Porsche's for as long as she's been on Instagram - maybe even longer! After scrolling as far back as 2015, we found a pic of the Love Island lass posing beside her Porsche 911 Carrera 991 Black Edition. You know what they say; once a Porsche girl, always a Porsche girl.
When it comes to looks, performance and reliability, we can't deny that the Carrerra 991 definitely ticks all the boxes. So, if your goal is to stop traffic (no, not literally), then this car will be right up your street. That is, as long as money is no object.

Prices of the 991 start out at £75,074. But this can quickly soar above £100k depending on the add-ons you choose, i.e. soft-top roof, body styling and personalised interiors.
Porsche Cayenne S Coupe
Rounding off the blonde bombshell's Porsche collection, we have the Cayenne S Coupe, which combines all of the sporty qualities that the more lithe models have, with an imposing SUV exterior, resulting in a wholly impressive 4x4.
Unlike your typical SUV, though, the Cayenne S is incredibly lightweight, allowing it to reach incredible speeds of 183mph - or a nought-to-60 sprint in a mere 4.7 seconds. Pretty cool, right?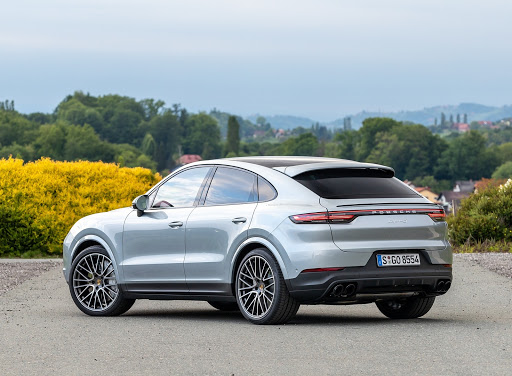 Price-wise, you already know what we're going to say. These motors are expensive. But nowhere near as expensive as the previously mentioned cars on our list. So, if you're determined to buy a Porsche, the Cayenne is a more reasonable option with costs starting at £57,195.
Fun Fact: Olivia Attwood isn't the only Love Islander driving this car.
Mercedes Madness
After Porsche, the next car brand that has a hold on Liv's heart is Mercedes-Benz. But that probably doesn't come as too much of a shock to you, now does it? If you've been following along with our posts for a while, then you'll know all too well that Love Islander's just can't seem to stay away from Mercs.
Mercedes-Benz V Class
Leave it to Mercedes to prove that practical cars don't have to be ugly or awkward-looking. The Mercedes-Benz V Class is ideal for tackling everyday adventures and is roomy enough to make journeys feel more comfortable while also looking great.
The inside comes equipped with fold-away tables and cup holders, soft leather seating, surround sound and ambient lighting for long nights on the road. For Liv, it's the perfect-sized wagon for weekends away and festival trips, but it has the potential to be whatever you need it to be.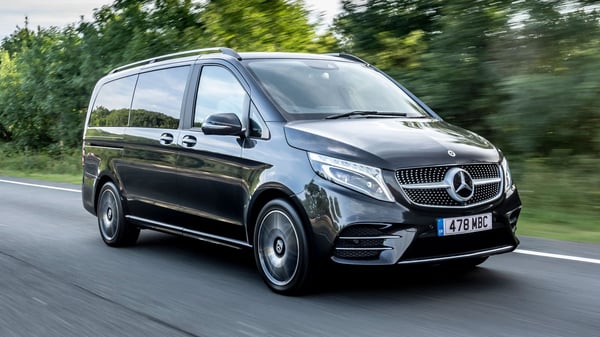 Straight off the showroom floor, you can expect to pay £58,130 for one of these all-rounders.
Mercedes-Benz C-Class Coupe
Driven by many of her fellow castmates, the C-Class Coupe seems to be the run-around of choice for former Love Island stars, and this likely has something to do with the luxury looks and surprisingly affordable running costs. How could anyone say no to 50mpg, though?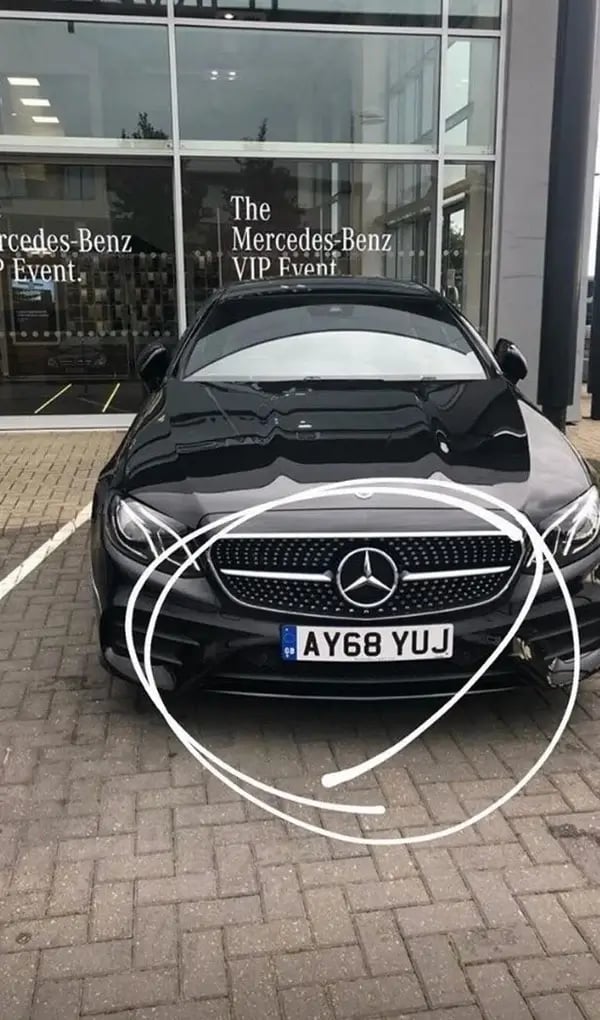 But unfortunately for Liv, someone else had their eye on this slick machine, and in 2019, the car was nicked from the couple's garage (along with the next motor on our list) in a shocking burglary. The good news is that both were recovered some days later. Phew!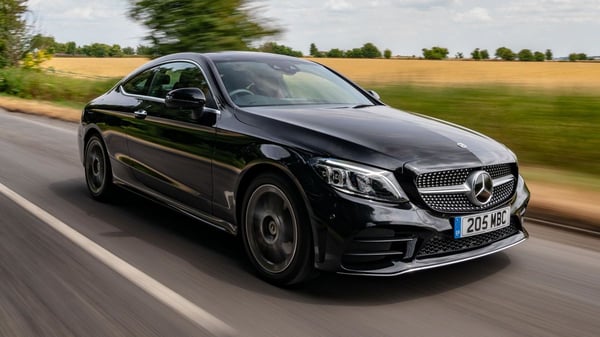 If you're interested in getting your hands on a brand-spanking-new Merc C-Class, you can pick one up for £38,770. Not too shabby, huh?
Mercedes-Benz GLE Coupe
Our lovely Liv might have missed out on the Love Island prize money, but soon after exiting the Mallorca villa, she was spotted picking up the keys to a £75k car. Introducing: the Mercedes-Benz GLE Coupe.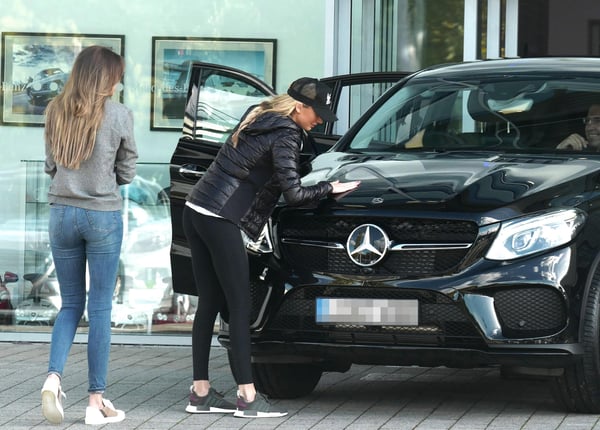 With its mesmerising infotainment system, all-leather interior and smooth handling capabilities, this statement coupe-SUV blend with a sporty twist is every bit as luxurious as the price tag suggests. On top of that, it's also got a pretty decent real-world fuel economy of 41 mpg.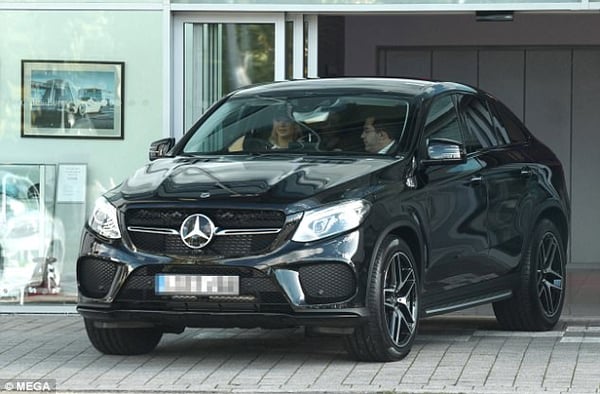 Feature-wise, this car is kitted out with a revolutionary voice control system, interactive touchscreens and - wait for it - it also learns your habits and preferences with each trip you make, ensuring every journey personal to you
Rangies Have Her Heart
Adding a touch of luxury and class to traditional SUV's, Range Rovers are on the up - especially among celebs - and keeping up with the latest trends, Olivia Attwood has recently added one of these superstar cars to her private collection.
Range Rover Vogue
Just like Mercs, it seems that Range Rovers and Love Islanders are a match made in the, uh, showroom. And so we weren't at all surprised to see that in July of last year, Olivia Attwood dropped £120,000 on one of these stunning vehicles.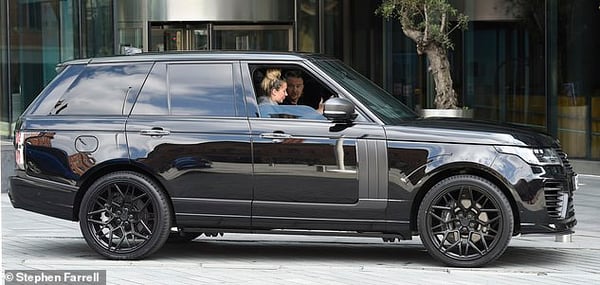 Now, you might be wondering what makes a Range Rover so good that it's worth six figures...we were actually wondering that as well, so you're in good company. All jokes aside, this truly is an outstanding motor, with lots of indulgent features like climate control, a heated steering wheel (say goodbye to chilly fingers in the winter!) and a rear camera, which adds to the air of extravagance.
For most of us, spending that kind of dough on a car is out of the question - but that doesn't mean you have to swear off Range Rovers. The Evoque, for instance, has a lot of the same qualities that the Vogue has, yet it's one quarter the price.
What's Next For Liv?
And there you have it, Olivia Attwood's entire car collection is complete. Well, for now, at least. If we had to guess, we'd say it's not going to be too long before the star reveals a new set of wheels to her Instagram followers. Until next time, stay tuned!