EVs You'll Love if You Want the Best Range
Electric cars have come a long way, to the point where every automaker is hard at work ensuring they have EV options. In the past, however, range anxiety stopped many drivers from making the switch from fuel to electric. It will come as good news, then, that those days are quickly becoming a thing of the past as developments in EV battery technology improve. Today's electric cars offer excellent range, so you don't need to worry about running out of juice in the middle of nowhere. Here, we've got a selection of EVs you'll love if you want the best range available.
Mercedes EQs, 453 miles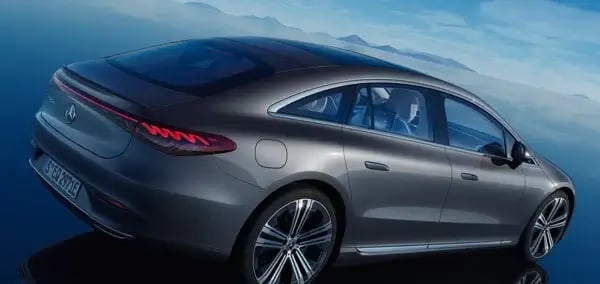 Mercedes doesn't mess around when it comes to distance. The EQs shows off the automaker's capabilities with a 107.8kWh battery capable of a whopping 453 miles between charges. Even better, you can get the battery up to 80% in just 30 minutes off a 200kW charge. The rest of the car is also a dream, with an interior featuring TFT screens and typical luxury you come to expect from Mercedes.
Tesla Model S, 405 miles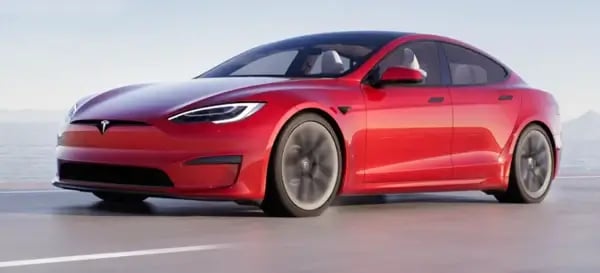 Tesla is to electric cars what Apple is to phones. The brand led by Elon Musk has become synonymous with EVs, and now everyone seemingly wants a Tesla. When it comes to range, look no further than the Model S. Other than its sleek looks, Tesla's longest-serving model travels an impressive 405 miles between charges when you're behind the wheel of the Long Range Plus version. Say goodbye to range anxiety.
BMW iX, 380 miles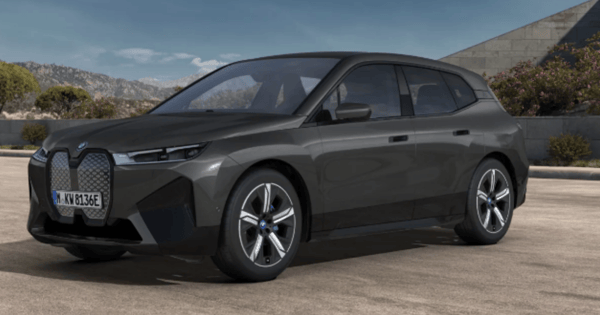 BMW's electric vehicles continue to impress. And while most car enthusiasts probably look at the i8 as the brand's flagship EV, it's the iX ready to reign supreme for range. It can manage up to 380 miles between charges, which it achieves with a 105.2kWh lithium-ion battery that weighs over two-and-a-half tons. You can even charge it up to 80% in just 35 minutes with 200kW DC charging.
Ford Mustang Mach-E, 379 miles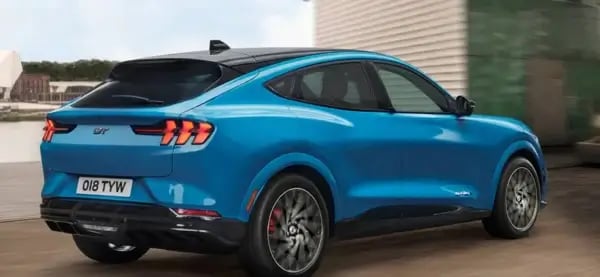 The electric Mustang is an impressive car, with 345 bhp and the ability to hit 62 mph in just 5.1 seconds. It's also pretty good when it comes to the battery. The Mustang Mach-E will last for 379 miles off a full charge, so there's plenty of exploring to do behind this reimagined Ford classic without worrying about losing power. The car also has good agility, grip and composure, along with a giant infotainment system that adds to the high-tech feel.
BMW i4, 365 miles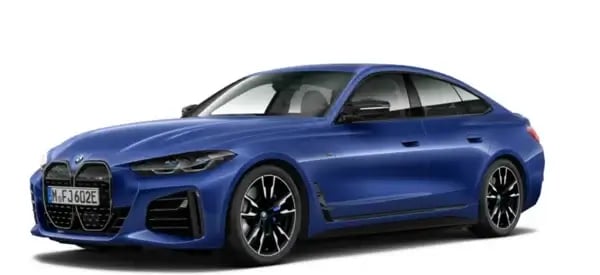 We said BMW knows what it's doing as far as EVs are concerned, and the i4 is a great example. It's the automaker's answer to the Tesla Model 3 and comes equipped with an 80.7kWH battery capable of 365 miles. You can also charge it up to 200kW, which potentially gives you 62 miles of range in just four minutes. The i4 is based on the 4 Series Gran Coupe and can achieve 62 mph in a little under six seconds.
Tesla Model 3, 360 miles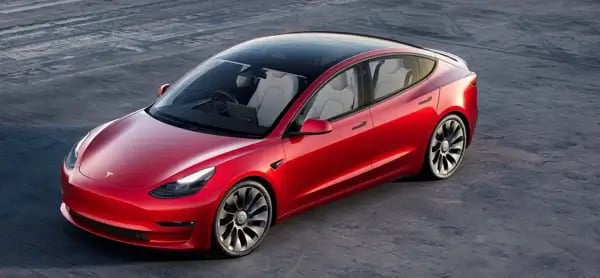 If you don't have the big bucks for a Tesla Model S, the Model 3 is a worthy alternative. After all, it is the world's best-selling EV and the most affordable option from Mr Musk's electric fleet. It has that classic Tesla look and feel, with a minimalist approach to the design and a super large infotainment screen. But what you really want to know about is the range, right? While not quite at the level of the Model S, you can expect to do around 360 miles in the Model 3's Long Range Plus mode. Not bad at all if you ask us.
Longest-range EVs
It's all about the range when it comes to buying an EV, and the options on our list will push the limits further than other options on the market – at least until the next record-breaking EV comes along. Whether you're behind the wheel of the Model S or darting about in a Mustang, it's time to say goodbye to range anxiety for good. For more great stylish new EVs on the market check out our blog on the Audi range available now!
Wondering what's new in the electric car market for 2023? Why not check out what we've discovered. 🔎