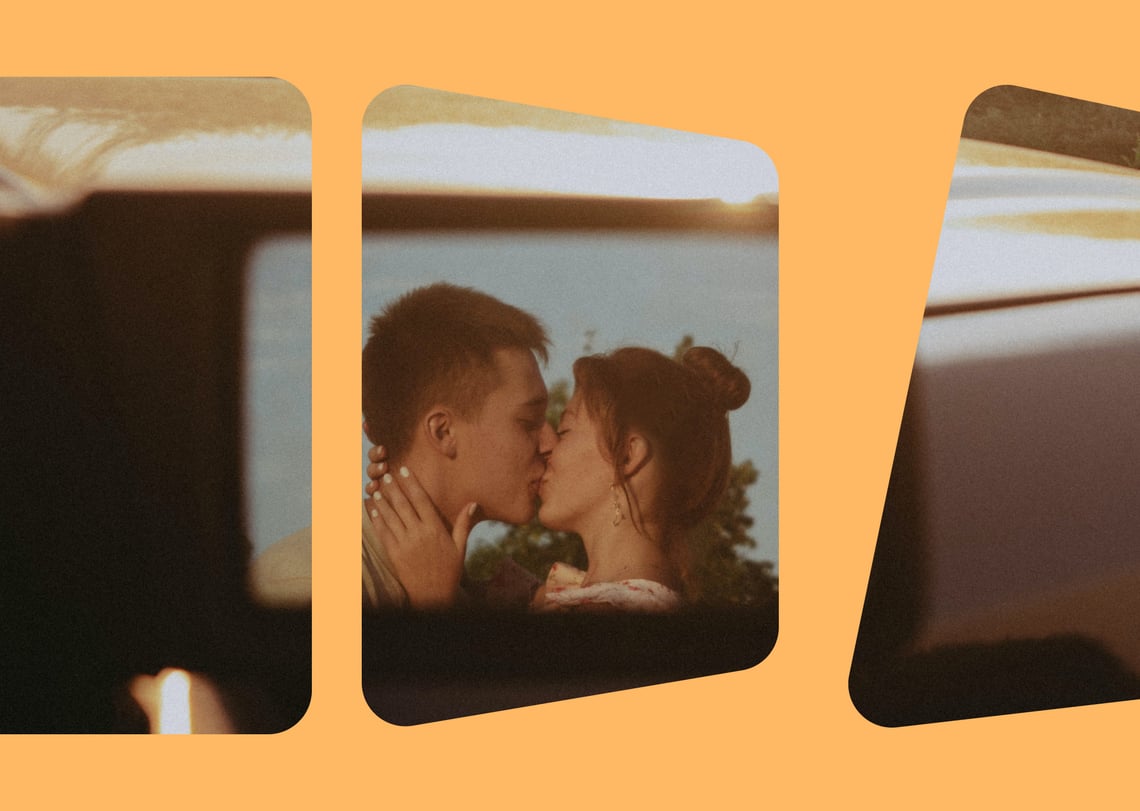 Slide in, buckle up, switch on the radio, roll down the windows - you're in for a ride! Europe has some of the world's finest road trips to offer. The continent is so diverse and brimming with experiences to be had. If you're looking for a European getaway, we've got a selection of the greatest at hand. Let's dive right in! 🚙☀️
A Few Tips for European Road Trips
If you're starting the exciting process of planning a European road trip, you might want to start with some crucial tips and tricks. Preparing thoroughly is an important aspect of hitting the road, so it's important to know what to take care of beforehand.
Find Out Local Driving Rules
Driving laws can change drastically from one country to the next, and the consequences may be big if you don't abide by them. First of all, be sure of which side of the road you should be driving on in each country. In a big part of Europe, people drive on the right, which can take a bit of getting used to for us Brits.
Check for each individual country you are passing through to find out if your UK driving licence is all you need - some countries may require this to be at least one year old.
You might have to carry some mandatory equipment with you in some places like France for example, like a warning triangle and a reflective jacket. In Spain, children under 12 are forbidden from sitting in the front passenger seat. These rules are all really important to know, so do your research folks!
Keep Loose Change Near the Dashboard
In a lot of countries in Europe, tolls are pretty common. That's why it's a really good idea to keep loose change in the country's currency at hand when you're road-tripping. You may be surprised by how many tolls you pass, and you don't want to find yourself scrambling for cash with a growing line of cars impatiently waiting behind you.
Get Your Travel Insurance Sorted
As you probably know, travel insurance is peace of mind. You may or may not want to get specialist European car insurance, depending on whether your current insurer caters to those specific needs. Check with your provider if your current policy is restricted to domestic use, and ask for a quote if they provide Travel insurance. It's also crucial to always take your Insurance certificate with you, and check out if you need an international insurance card on hand in the country you're preparing to explore.
England Road Trips
The Atlantic Highway in South West England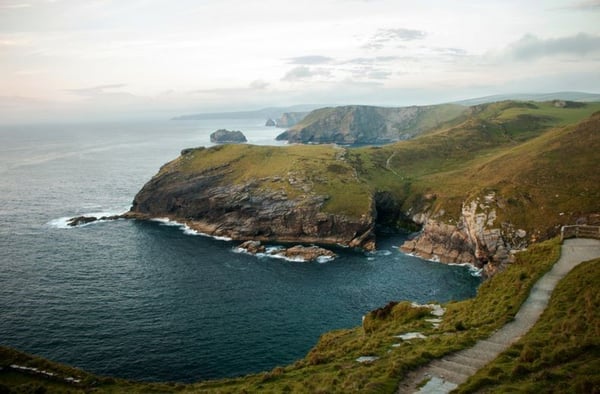 The Atlantic Highway, also known as the A39 is among the longest roads in South West England. It connects Falmouth to Bath and has some jaw-dropping stretches in Devon and Cornwall. It's particularly popular among families, passing Newquay, and North Devon's many walking and cycling routes.
Distance of the road trip: 77 miles

Duration of the road trip: 1 to 2 days
The Yorkshire Moors in the North of England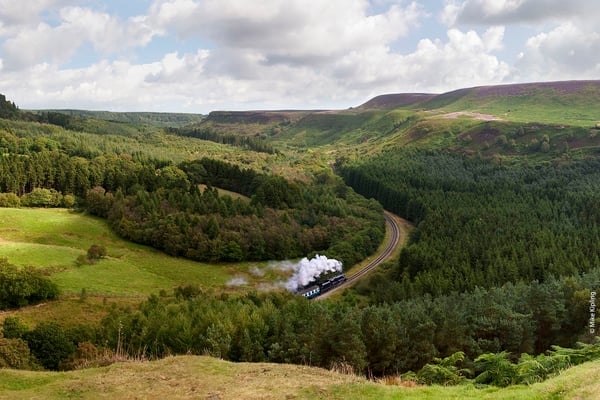 The North York Moors National Park is breathtaking road trip material. You'll fall in love with its thick forests, beautiful streams, and incredible moorland. This is a pretty short one if you take it from Helmsley to Staithes. You'll find plenty of scenic routes up to the coast, very dog-friendly with its glamping and beaches!
Distance of the road trip: 42 miles

Duration of the road trip: 1 to 2 days
Scotland Road Trips
The Highland Tourist Route on the Scottish Coast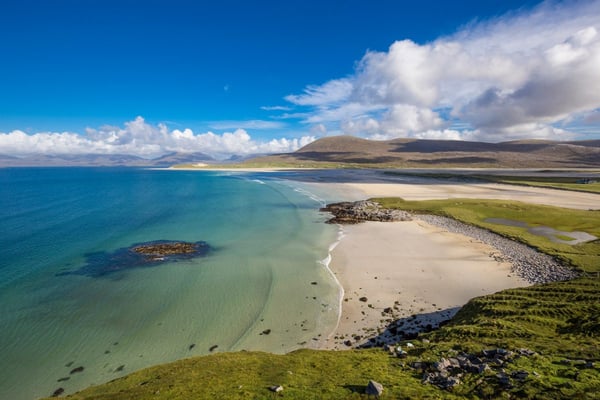 If you're looking for a road trip route that sweeps through the best of Scotland, this is your winning bet. It's a pretty long one, but you'll come out of it having seen the most breathtaking views of Scotland. It passes through plenty of notorious towns, such as Inverness, Wick, John o 'Groats, Thurso, Durness, Lochinver, Ullapool, Gairloch, and Applecross. You can hunt the Lochness monster, visit the battlefield of Culloden, climb one of the 37 Munros, and so much more.
Distance of the road trip: 516 miles

Duration of the road trip: 10 to 14 days

Check out another 5 best Scottish road trips here!
Some of the Best Road Trips in Europe
The Andalucía Region in the South of Spain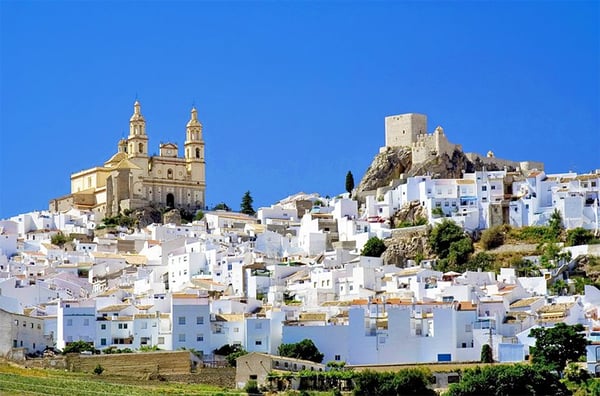 The Andalucía region in Spain is just utterly spectacular. Munch on delicious tapas, visit breathtaking historic buildings, and stroll cobblestone streets all while basking in the soft Spanish sun. The Alhambra Palace in Granada is a thousand-year-old palace and fortress that you'll most likely fall madly in love with - make sure you leave plenty of time to explore it in depth. Trust us, you won't regret it!
Distance of the road trip: 331 miles

Duration of the road trip: 10 to 14 days
The Vibrant Towns of France and Italy in Southern Europe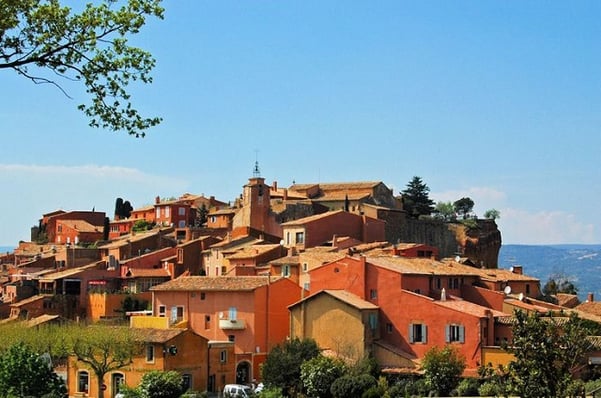 Europe has some unbelievably charming villages. Colourful Cinque Terre in Italy and Gordes in the South of France offer irresistible views, full of character and wit. Consider driving through the South of France to the Italian North coast for a double dose of gorgeous sights. A quick list of the best villages includes:
Saint Rémy de Provence, Bouches du Rhône, France
Saint Tropez, Var, France
Seillans, Var, France
Villefranche-Sur-Mer, Provence Alpes Côtes d'Azur, France
Rovereto, Trentino, Italy
Vernazza, Liguria, Italy
Cannobio, Piemonte, Italy
Distance of the road trip: 736 miles

Duration of the road trip: 10 days
Takeaway
Ahhhh, how wonderful the prospect of cruising through Europe, going from beautiful town to gorgeous city is. Europe has an unbelievable myriad of diverse sights and environments - from Lapland to Sicily, there's something for everyone. You can choose to go for bite-size weekends of exploring, for two-day road trips, or carve out a 2-week time for the trip of the year. Go for as little or as long as you please, there will be a road trip for you in Europe.
Here at Carmoola, we love road trips and we're also passionate about all things car finance. We know how much vehicles can help you unlock your dreams, and we love helping you make them a reality! That's why we create daily blog posts and detailed guides about car finance so that you can make the most of your car, and hop in the driver's seat without the usual hassle. We give car finance decisions instantly, and with our handy app, you can access everything in one centralised place. Find out how it works and get your dream car today! 🌞🚗