Top 9 Best Small Cars and Hatchbacks
When it comes to small hatchback cars, Carmoola has the top picks for you. Whether you're looking for an affordable car that still offers all the bells and whistles or something a little more extravagant, these small hatchbacks have you covered. From Audi to Jaguar, there's a perfect ride for everyone in today's blog post.
For those looking to take their driving experience to the next level, look no further than this blog post packed with the world's best small cars and hatchbacks - perfect for snug country lanes and long winding adventures. You won't have to sacrifice comfort either; we've got options that offer ample room for passengers and luggage too! So get ready - it's time to hit the roads in style.
With crossovers and wagons dominating the roads, it's easy to overlook hatchbacks. These pint-sized powerhouses stand apart with a roofline that stops immediately behind their signature side door, allowing ample storage space. So take note - sometimes small really is mighty!
Volkswagen Golf GTI
With its unrivalled acceleration, brakes and handling capabilities that any driving enthusiast will appreciate - not to mention comfort-enhancing interior features like standard heated seats, Apple CarPlay compatibility and impressive cargo space – the 2023 Volkswagen Golf GTI is a thrilling ride at an unbeatable price tag. Its competitors may have higher speed ratings in some cases; however, they simply cannot match up to the German compact's usability or refinement, making it stand out from all other cars in this segment.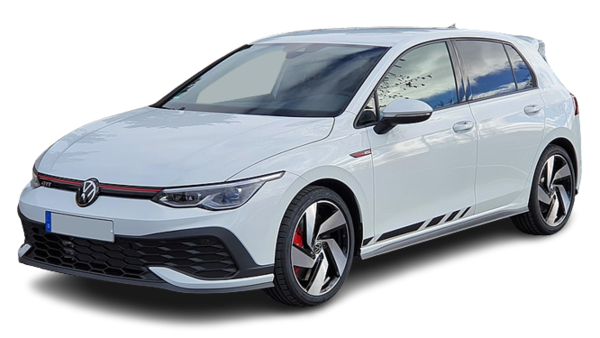 Volkswagen up!
The up! offers a choice of engines for any lifestyle; the standard 1.0-litre 64bhp model provides an economical solution, and those looking to do their bit for the environment can opt for its all-electric sibling - offering low running costs with an impressive range of up to 159 miles. Drivers seeking more power will love that they can get in on GTI action at only £17,000 - making it one of the lowest-priced hot hatches available. Those who drive an up are rewarded with big car characteristics such as mature interior design and refined driving experience, yet still enjoy four seats within this super cute small city car package. One of the Carmoola team has an up! and absolutely loves it!
Toyota Prius Prime
Get ready for the smoothest ride of your life: the Toyota Prius Prime not only offers superior fuel economy compared to other hybrids and plug-in hybrids like the Kia Niro but is also equipped with features that make it an incredibly comfortable driving experience. From its roomy interior seating to heated front seats as standard in all models--the journey has never been so enjoyable!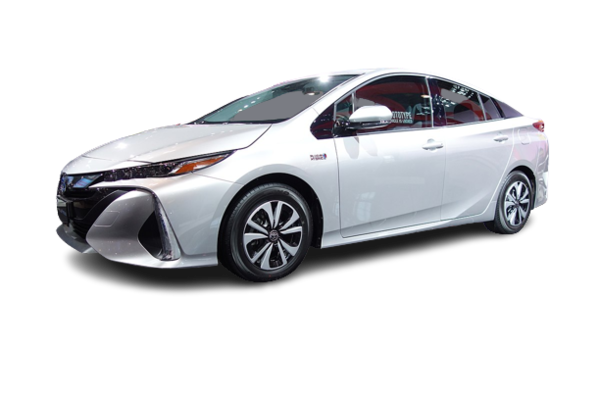 Hyundai i10
Hyundai has taken the i10 city car to a whole new level with state-of-the-art technology, plenty of room for five passengers and enough fun extras on offer that everyone can enjoy. We drove it earlier this year and were immediately impressed by its impressive suite of features (especially those found in mid-range SE Connect and Premium models), plus an interior space so airy you'd forget you're driving around town! With the Hyundai i10, you get more than just a roomy ride - this car was designed to provide an enjoyable driving experience. Quick steering and agile cornering will have you feeling confident on those winding roads! Plus, its class-leading boot space is 40 litres less only than that of the legendary Ford Fiesta – talk about pairing practicality with fun.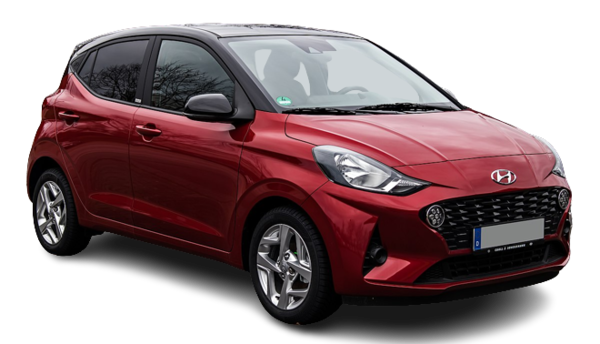 Fiat 500
It's an iconic car. It's special. It's the Fiat 500. The 500 is a great-looking city car, delivering plenty of fun with an upmarket feel that belies its city car status. We think so highly of the small Italian car that we gave it a place on our best small cars list. In the new year, we have heard of huge improvements to the classic model, with more EV options and a hybrid option also coming into play as well. Could it beat Renault next year?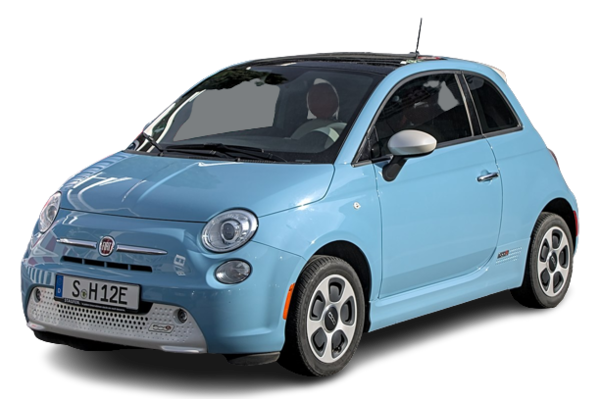 Kia Stinger
The Kia Stinger is a seriously impressive car that dares to compete with premium luxury marques like BMW and Mercedes-Benz. Its upmarket materials, responsive handling and duality of style and function make it not just accessible but also great value for money when compared to other cars in its class - making the Stinger one sleek ride without breaking the bank!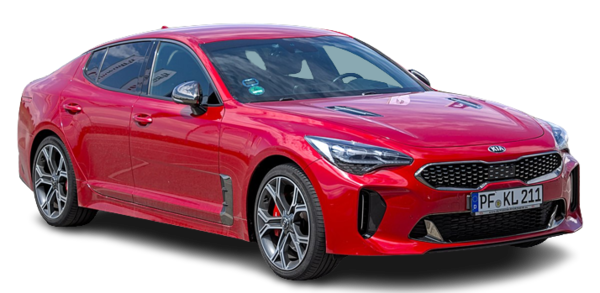 Audi A5
Trade in your average SUV for an Audi A5 - the ultimate combination of luxury, sportiness and style. Appealing to drivers with a plethora of body styles, including coupe, convertible or four-door hatchback Sportbacks, you won't be disappointed with its high-quality interior materials and impressive performance that will get your engine revving!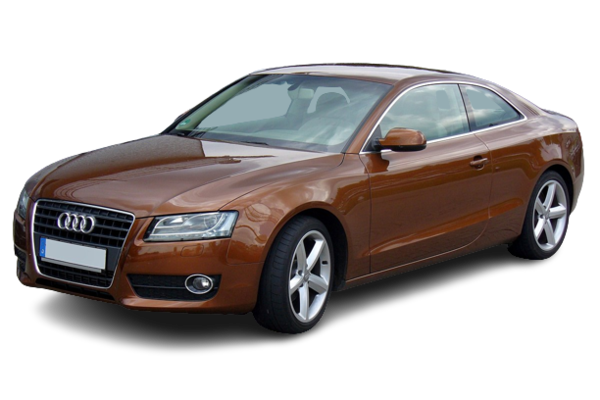 Hyundai Ioniq
How can you look past this incredible piece of engineering? Enjoy the electrifying drive and true performance of a Hyundai IONIQ Electric. Perfect for families on the go, it combines practicality with style; its five-seater seating capacity perfectly complements its efficient body shape. With zero tailpipe emissions, this car is eco-friendly to boot! Not only will you be helping reduce local air pollution but also CO2 emissions - making that school run feel so much cleaner than before. And all for an affordable price! It really doesn't get any better than this – why not see what else makes our electric friend stand out from the crowd?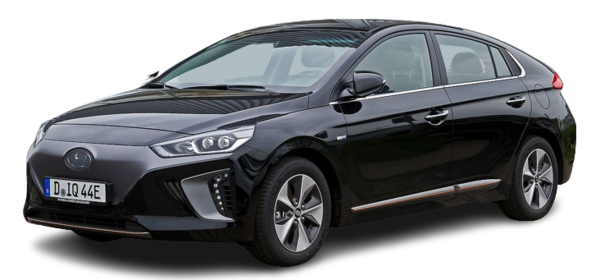 Renault Clio
A firm favourite of many UK drivers, the fifth-generation Renault Clio has many of its rivals beaten in key areas, including equipment levels and overall driving experience. The Clio offers a choice of 5 powertrains, ranging from the E-Tech Hybrid to the TCe petrol engine with 129bhp. We were particularly fond of its fine handling thanks to the 100bhp turbocharged 1.0 four-cylinder unit, but it still leaves more than enough room for upgrading in performance!
Step inside, and you'll be impressed by this hatchback's generously appointed interior - even on base trim 'Iconic' level, features like cruise control, lane keep assist, and traffic sign recognition features come as standard - style keeping your days jam-packed until you get back home again!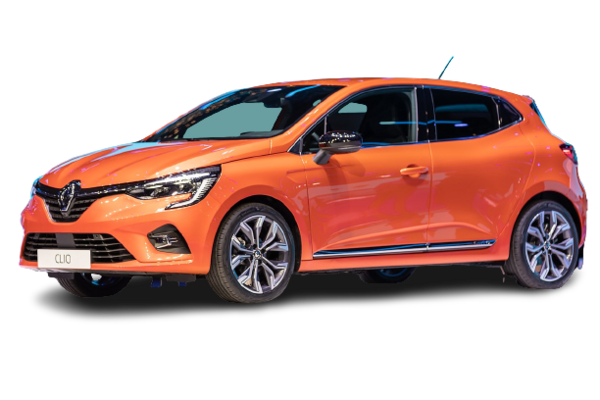 Takeaway
If you enjoyed today's blog post, make sure you leave a comment in the section below, and why not check what budget you are eligible for using our car finance calculator tool? Also, check out our blog for other best value small cars, small sports cars or small luxury cars . You might also be interested in our top 5 small cars for motorway driving, the best small SUVs and the best small cars for new drivers.
Now, if you're looking at financing your car purchase, look no further than Carmoola. We offer competitive rates on car finance and make sure that you get the best deal possible. Car finance processes used to be clunky, lengthy and intimidating, leaving many people feeling frustrated and trapped. Carmoola isn't an evolution of what already exists. We are entirely reinventing how people pay for cars. We're getting rid of the past and starting with a clean slate, freeing car buyers from old-school processes so they can enjoy the freedom of driving off in their new car.
No matter what type of car you choose, we can help make it happen with our flexible car financing methods. Just check out the 'How it Works' section for more information. 😃🚘