Romantic Road Trip Dates For Valentine's Day
Candlelit dinners and movie theatres are so cliché, don't you think? If you want our advice on how you can really impress your date this V-Day, then fill up the tank or hit the charging station and prepare to embark on an unforgettable adventure with your boo 💞🚘 . Yes, we're talking road trips. Knowing that nothing beats quality time well-spent in the cosy confines of a motor with some incredible scenery and a lit playlist, Carmoola has put together a list of our favourite roadmaps. So, buckle up and get ready to take a tour of the UK's most idyllic locations!
The North Coast 500, Scotland
Often referred to as the NC500 or Scotland's answer to Route 66, the North Coast 500 route has, unsurprisingly, earned a top spot on our list of romantic road trips.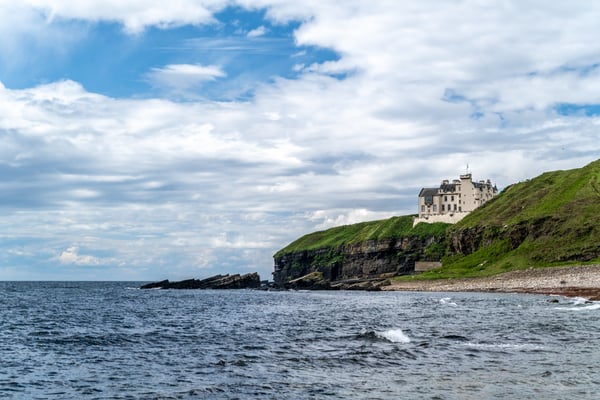 Established in 2015 by the North Highland Initiative Charity as a way of attracting tourists to lesser-travelled parts of the Highlands, this epic 516-mile roundtrip perfectly encapsulates some of the nations best features and hidden gems, making it the ideal tour for outdoorsy duos this Valentine's Day.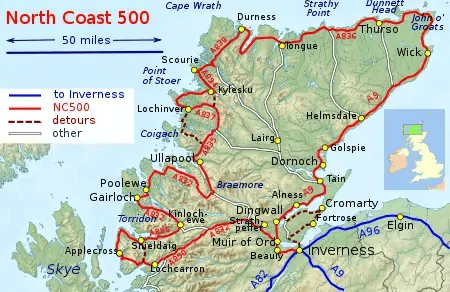 The journey begins and ends at the iconic 19th-century Inverness Castle and links together some key landmark locations along the outermost edges of Scotland's map. These include John O'Groats, Durness, Lochinver, Ullapool and Torridon. So, along the way, you can expect to be treated to breathtaking coastal vistas, sky-scraping mountain scenes, bottomless lochs and unmissable castles. And since there are few things in life more romantic than a picnic on the beach at sunset, you will be glad to know that there are also plenty of white sandy spots to park your blanket on, too 🏖️.
Time Frame: If you're short on time, you can complete this trip in as little as 3 days. However, we highly recommend dedicating at least 7-10 days if you want to see and explore all that the NC500 has to offer.
Cat and Fiddle Road, The Peak District, England
Looking for a short and sweet road date? Well, hey diddle, diddle, the Cat and The Fiddle Road might be just what you've been searching for!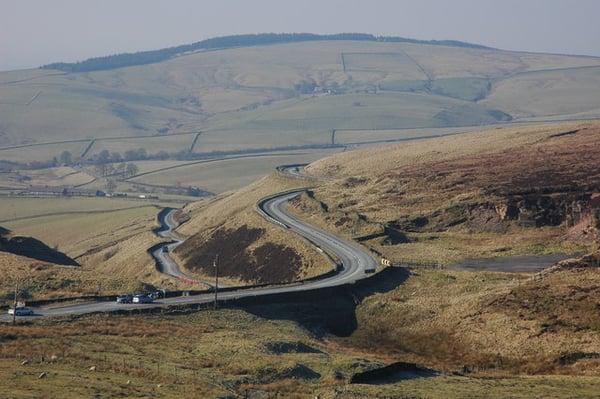 At only 7.5 miles long, this route typically takes drivers less than 15 minutes to finish, which might be ideal for all of you time-strapped lovebirds out there. And though we can't promise you'll spot any moon-vaulting cows, thieving crockery or laughing dogs on your travels (sorry), you are destined to see some truly magical sights that will stay with you for a lifetime.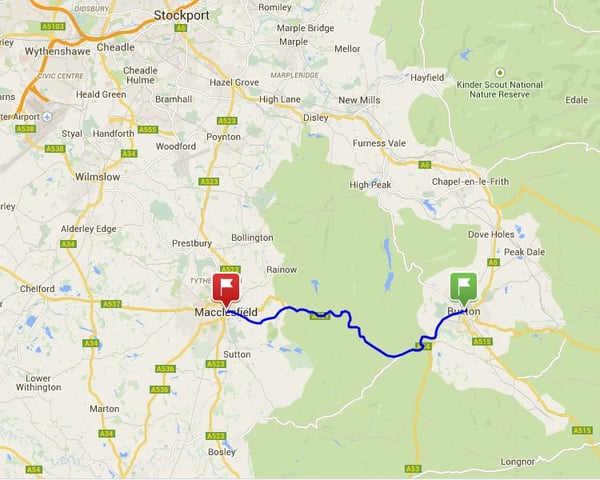 Dubbed the backbone of the North of England, a drive through the hilly Pennines will give you the best views of the sprawling suburbs of Greater Manchester, the Peak District National Park and the Cheshire Plain. But be warned: with lots of sharp twists and turns, this route certainly isn't for the faint of heart and should be tackled with caution.
Oh, and in case you were wondering about the unusual name? The Cat and The Fiddle Road is actually named after the pub-turned-distillery at the summit where guests can enjoy a delicious gastropub meal, an educational tour and even pick up a bottle (or two) of locally produced whisky to take home. Sounds like the perfect date, am I right?
Time Frame: 15 Minutes.
The Dark Hedges, Ballymoney, Northern Ireland
If you're a big Game Of Throne's fan, then you'll be well acquainted with the infamous King's Road that Arya Stark takes to travel north in Season 2 of the show. In real life, though, this natural phenomenon is known as The Dark Hedges, and it is one of the most photographed locations in Northern Ireland.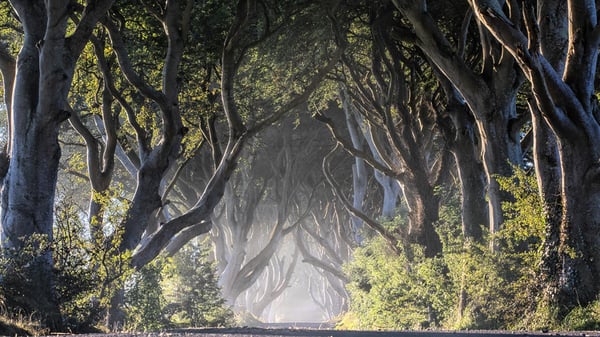 While we'll admit that the name makes the place sound a bit creepy, the story behind these interlocking branches is enough to make your heart melt. Back in 1775, the 150 twisty beech trees that bend as if to form a loving embrace from either side of the narrow country road were planted by James Stuart. According to the tale, he wanted to honour his wife in a unique way by decorating the entrance to their Georgian mansion, Gracehill House, with the thicket of trees.

The impressive manor house is still standing to this day, and although its grounds have since been converted into a challenging golf course, and the inside is now a restaurant, it hasn't lost any of its original charm. You will also find that there are lots of parking spots available around The Dark Hedges and, if you love nature, well, there's plenty of that to enjoy too. So, why not park up, lock hands and take a romantic stroll through this tourist hotspot with your soulmate?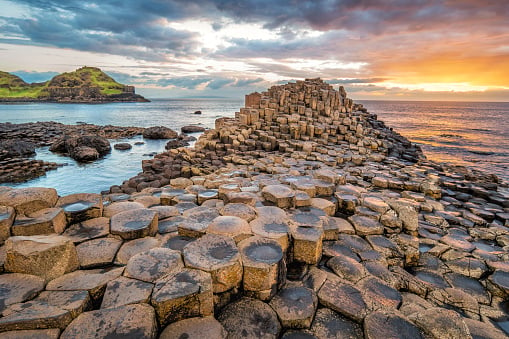 It's also worth noting that while the Dark Hedges makes for a fantastic day trip, we have some good news for those of you who are keen to do a bit more travelling. The Hedges are just a stone's throw away (pun unintended) from Giant's Causeway, and from there, you can continue your journey towards Derry by passing through Dunluce, Carrick-a-Rede and Mussenden Temple.
Time Frame: 4-5 Days.
Jurassic Coast, England
Whether your date is a huge dinosaur buff or you, yourself, are a fan of the prehistoric creatures, a trip around England's Jurassic Coast is sure to impress.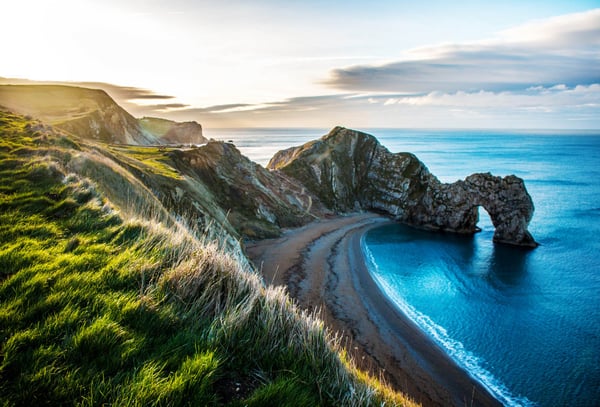 With 95 miles of unspoiled coastline to explore, stretching from Exmouth in East Devon all the way to Dorset's Studland Bay, not to mention the 185 million year history behind it, the Jurassic Coast is arguably one of the most beautiful locations that England has to offer.

Scattered along the way, you'll encounter sleepy seaside towns, rugged rock formations and sandy beaches that look out onto glittering turquoise waters. And as if that wasn't enough to persuade you to pack a bag and fill up the tank ASAP, then you should also know that the place is absolutely littered with fossils. So, don't forget to pack your bucket and spade for the most thrilling Valentine's date you'll ever have!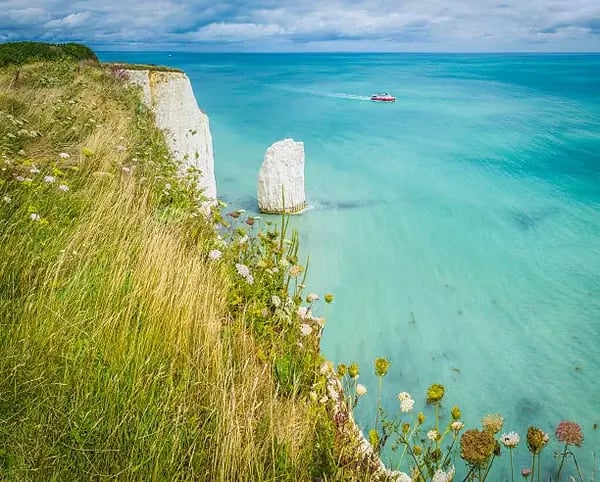 If you have time to spare after all that digging, you should make an effort to visit the Lyme Regis Museum. Here you can learn all about Victorian fossil collector, dealer and palaeontologist Mary Anning, who achieved global recognition after making some incredible dinosaur discoveries in her hometown. Fun fact: the museum was built where her house once stood.
Time Frame: 3 Days.
Pembrokeshire, Wales
You didn't think we'd forgotten about Wales now, did you? Home to some of the most gorgeous seaside views in the whole of the UK, a road trip along the Welsh coastline is sure to take your breath away.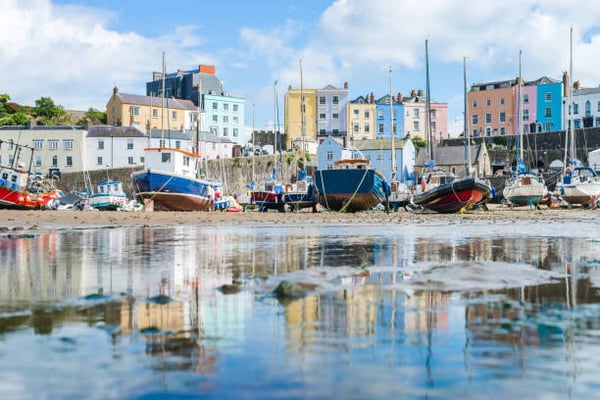 Starting in the harbour town of Tenby, where you'll spot the iconic assortment of pastel-coloured homes and finishing 90 miles later in the history-steeped village of Fishguard, you'll have the chance to experience dozens of interesting locations.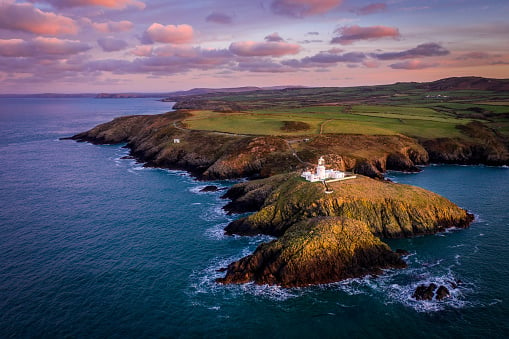 With more castles 🏰 per square mile than any other UK nation, you'll get the chance to see your fair share of historical ruins as well as lots of oceanic views and picturesque towns on this trip. Also, if you enjoy the Harry Potter movies, be sure to stop off at Freshwater West Beach and pay tribute by leaving a stone on Dobby's Grave, which can be found nestled in the sand dunes.
Time Frame: 7 Days.
The Kintyre 66, Scotland
If the thought of experiencing gorgeous views, postcard-perfect fishing villages, vibrant pubs and a tonne of wildlife sounds right up your street, then you're going to love The Kintyre 66.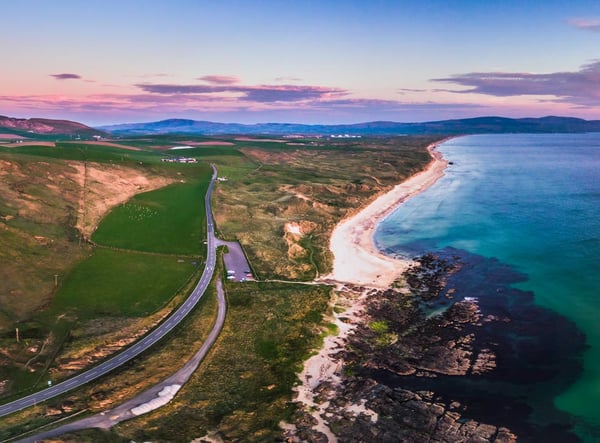 Mapped out in 2020, this newly formed route will take you and your beloved on a grand tour of the best that the West of Scotland has to offer. Connecting West Kintyre, the island of Gigha, Machrihanish and Southend, Campbeltown, East Kintyre, Tarbert and Skipness, this 66 mile stretch of rural goodness has plenty to keep you occupied for an entire week.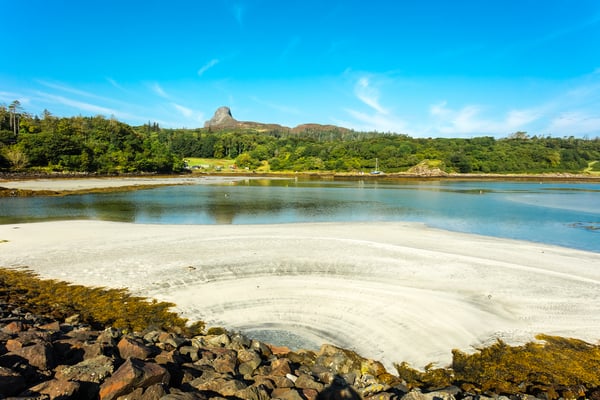 Adventure lovers will enjoy skipping stones on the beach and kayaking on the open water. And, if you're really lucky, you might even spot a seal or two lazing about on the rocks or leaping dolpinins 🐬 . Foodies and whisky fans, on the other hand, will have the opportunity to discover Scotland's culture through the countless great eateries and distilleries that are dotted along the journey. With something for everyone, this scenic route is the perfect way to relax, unwind and get away from it all - trust us.
Time Frame: 5-7 Days.
Romantic Road Trips Galore
Everyone loves a road trip, and with so much natural beauty at your fingertips just waiting to be explored, the UK has the best routes to travel this Valentine's Day. So, take your partner's hand, get in the car and prepare yourself for dramatic cliffside encounters, pristine coastal scenes and rolling pastures for as far as the eye can see . With our romantic road trip guide to keep you on track, you'll soon be arriving at your first of many dream destinations. Just don't forget to tell us where you end up, okay? And if you want to really spoil your date, why not think about a luxury car to drive in - check out our top picks!