What is Molly-Mae Paying for Her Car?
Being on Love Island is a great opportunity to gain fame, show off your body after months of eating only 500 calories a day and splash the cash you make. Oh, and something about finding love, too. But back to the cash, because that's what it's really about for the contests.
And for a certain Molly-Mae Hague, Love Island success has taken her to new heights. In fact, she's the most successful Lover Islander ever and reportedly earns £62k every time she shares something with her 5.2 million followers.
When you earn that kind of mullah, there's only one thing to do really: buy a new set of wheels. But how much is Molly-Mae paying for her new whip? We've done some investigative journalism to bring you the news that really matters: what Molly-Mae is paying for her car.
Moving away from the L plates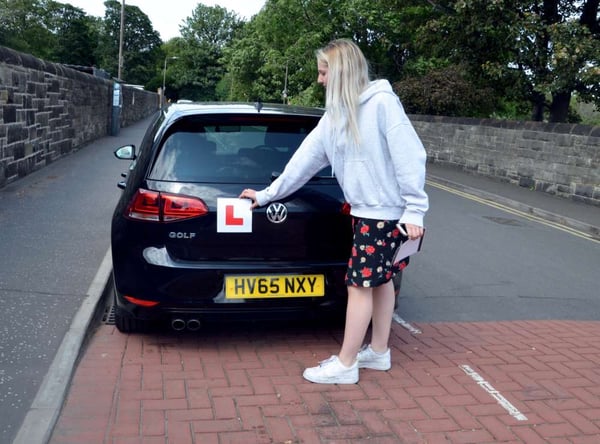 It's all well and good owning a flashy new set of wheels, but first, you need to pass your test to be able to drive legally – and Molly-Mae doesn't have her licence just yet. However, the 21-year-old is rectifying that by taking lessons.
It's not all going smoothly, though. In a YouTube vlog, she said learning to drive had been "traumatic". Talking about the experience, she mentioned that "it was without a doubt the most traumatic experience of my whole life." I rolled down a hill backwards and nearly crashed into a brand new Range Rover." Oh dear, Molly-Mae.
She hasn't had much luck with driving lessons, with her new instructor recently blocking Molly-Mae and her management team after a few lessons. Still, she should stay motivated, especially if a new set of super wheels are waiting for her once she passes her test.
So, does Molly-Mae own a car?
It doesn't look like Molly-Mae actually owns a car just yet, which would make sense considering she doesn't have a license. And let's not forget that 21-year-olds are more likely to face higher insurance costs when they get cover for their vehicle.
While money might not be an issue for Molly-Mae, she's likely to wait until passing her test before committing to a supercar, such as an AMG, BMW M Series or something even more lavish. Even though she doesn't own a vehicle just yet, we can speculate about the type of car she might buy once the L plates are removed.
What model of car would Molly-Mae drive?
While good ol' Molly-Mae might not be driving her own car just yet, she's been snapped with snazzy cars more than a few times. Perhaps the cars in pics can give us a clue to what she might drive one day.
The classic car

It may only be a photoshoot, but Molly-Mae knows how to rock it behind the wheel of a classic car. That's why we recommend a Cadillac DEVille, a timeless car from 1959 Americana. It will only set her back £40,000, too, which, for someone who makes £65k per click, is pocket change.
Mercedes-Benz G-Class
All the celebs are snapped behind the wheel of a G-Wagon, and if Molly-Mae is looking for a day-to-day motor then this Merc is for her. It's stylish and draws attention, much like Molly-Mae. At £93k, it's not cheap, but she's good for it. And if you just so happen to see yourself in a G-Wagon, you can pick up a used one for £30k.
Porsche Boxster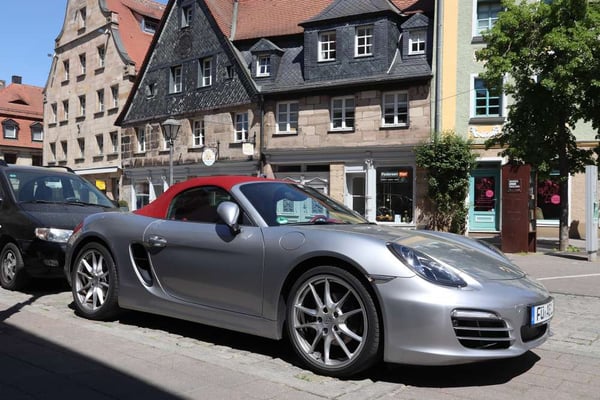 As a gal living in Manchester, Molly-Mae also needs something practical to drive around the city in. Sure, your classic cars and larger vehicles are fun, but sometimes you just want something to zip around in. That's why we're suggesting a Porsche Boxster. At £41k, it's a snip as far as Molly-Mae is concerned. And for anyone else, finance options are available on second-hand ones that go for around £30k.
Spreading the love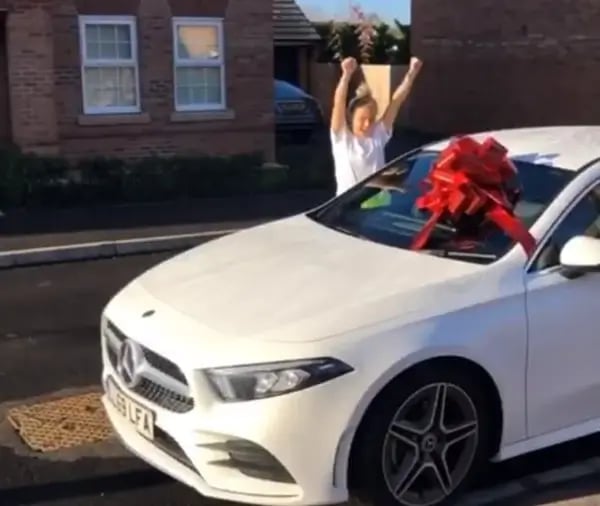 It's not all about what Molly-Mae might drive though. She's also shown what a generous sister she is. That's right; Molly-Mae showed off her generous side by splashing £23,000 on a set of wheels for her sister. As far as Xmas pressies go, waking up in the morning to a brand new Mercedes-Benz waiting outside of the window is about as good as it gets.
The Merc, which sells for exactly £23,700, was waiting for her sister with a big red bow wrapped around it. So, what Mercedes-Benz did she splash the cash to buy for her sis? It was an all-white Mercedes A-Class, the popular and snazzy hatchback.
Driving an A-Class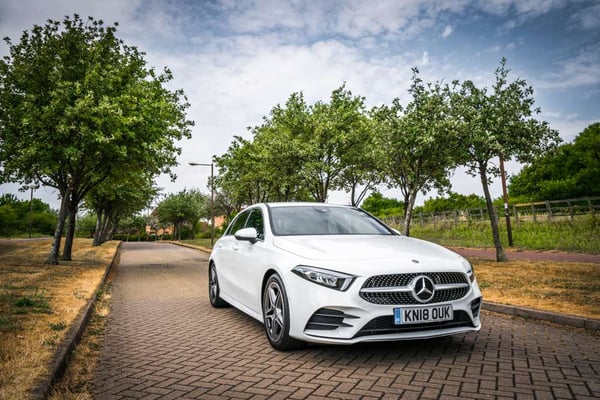 The A-Class is the entry line car in the Mercedes-Benz range and has a four out of five rating on What Car and a 3.5/5 rating with Auto Trader. Its class-leading interior and technology make it a desirable prospect, with the hushed interior and smooth gearbox giving drivers – including Molly-Mae's sis – an excellent driving experience. You can pick up a second-hand one for £8k.
Love Island on wheels
So, while Molly-Mae might have to wait a little bit longer before getting her own whip, she's shown her generosity by buying her sis a stylish Mercedes-Benz A-Class. As for Molly-Mae's first car. You'll just have to watch this space to see what the mega influencer ends up driving.