What Range Does an Electric Audi Do?
Audi is among the car makers that are making their mark in the electric car industry. 🍃 The Audi e-tron was the first full-electric car they produced back in 2018. Today, Audi has several full-electric models available for drivers looking to make the switch to more environmentally friendly vehicles. If you're considering buying an Audi electric car, and have slight electric car range anxiety perhaps, it's essential to ask questions like "what range does an electric Audi car have?" The range of an EV will tell you how far you can drive it without needing to stop to recharge the electric car battery. Lets have a closer look! 🔎
Audi e-tron: 254 Miles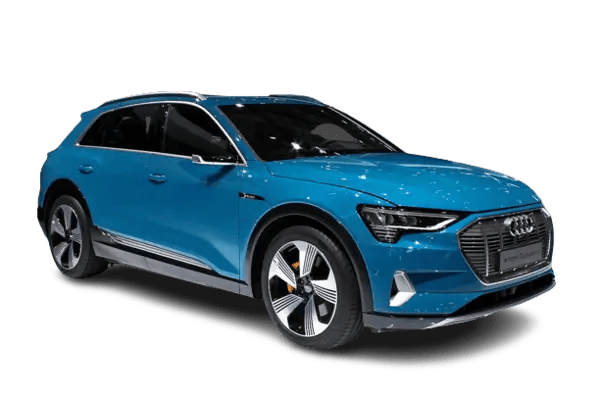 The e-tron is known to be comfortable and quiet to drive. Its design is also elegant and beautiful. Inside the car, you'll love the latest tech and features that it has to offer, such as the semi-autonomous drive. You might immediately assume that the e-tron is a luxury car, but it's actually a practical one. If you need a family car, the e-tron might just be the perfect one for you. There's enough space for passengers and luggage in this SUV if you ever go on a road trip adventure.
EVs are known for their instant acceleration. The e-tron has 664Nm of torque, and while it isn't as fast as the Model Y of Tesla, you'll find that the Audi e-tron has a softer calibration. It is sure to give you a smooth driving experience. Even if you're speeding through an open road, the e-tron remains quiet. If electric cars are known for being silent when running, the e-tron is even quieter. What's for sure about this EV is that it's quick. It can go from 0 to 62mph in just 5.7 seconds, with a top speed of 124 mph and an electric car distance range of 254 miles on a single charge.
Audi e-tron S: 222 Miles

The e-tron S is one of those cars that truly exhibits outstanding engineering and design. Its performance, technology, and quality are superb. Of course, with so many features it offers, it's not surprising that it comes at a sizeable price. The e-tron S from Audi is a big, full-electric SUV with a 496bhp as well as a 973Nm of torque from the 95kWh EV battery. It also has a three-motor setup that provides such a powerful performance. As you can imagine, this fully electric SUV is a heavy one, at 2,620 kg.
It's not surprising that with all this power, some features like range have been compromised. The Audi e-tron S can still go from zero to 62mph in under five seconds. However, its range is lower than the e-tron, at only 222 miles on a full charge. At 80% charge, you can still get up to 157 miles, though. The e-tron S has a 150kW rapid-charge capability, so be sure to take advantage of that. In just 50 minutes, the battery can reach 80% from empty. This electric car from Audi is a great city car. If you don't go on long trips frequently, you shouldn't worry too much about electric car range anxiety. The e-tron S is still a superb car.
Audi e-tron GT: 298 Miles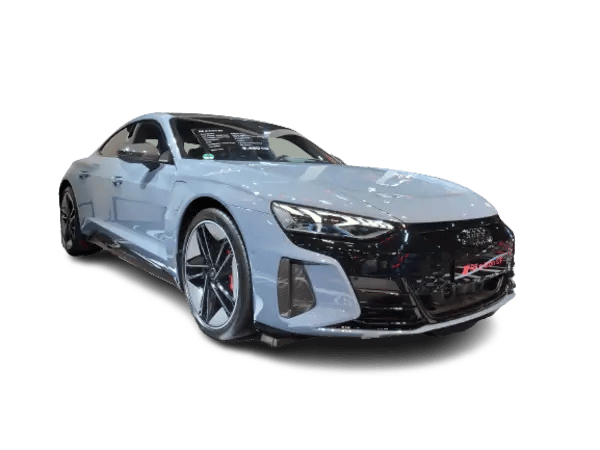 Looking for a luxurious coupe or saloon with top-of-line engineering and design? Check out the Audi e-tron GT! It is comparable to the Porsche Taycan, sharing a similar floor plan, along with 40% of its components. Between the two, though, the e-tron GT is somewhat a softer ride than the Taycan's. The four-door coupe/saloon has a spacious five-seat cabin filled with the latest tech and features. You and your passengers won't get bored or uncomfortable even if you are on a road trip for long hours.
If you want an electric car that's quick to accelerate, the GT can go from zero to 62mph in just 3.3 seconds! As for its range, you can reach 298 miles before needing to stop to charge your EV. The e-tron GT also has a rapid-charging capability, allowing you to put a 60-mile charge into its 95kWh battery within five minutes using a 350kW charger. You never have to wait long hours when it comes to charging the e-tron GT to continue your journey. This electric car from Audi is sure to make heads turn whenever you drive it on the road. Its looks are spectacular, and its performance matches this with such a punch.
Audi Q4 e-tron: 316 Miles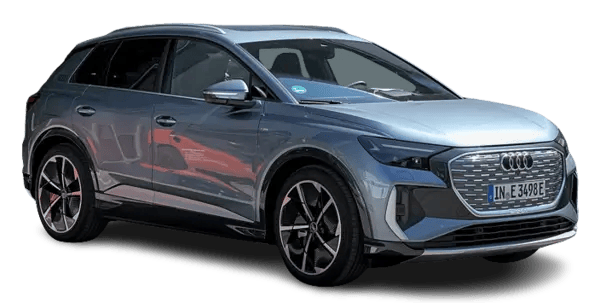 Another all-electric family SUV from Audi is the Q4 e-tron. This EV is everything that you need if you're looking for a vehicle that suits you and your family's needs. It is practical, well-equipped, and easy to drive. Long hours on the road will be comfortable because of how smooth and easy it is to drive the Q4 e-tron even if it's a mid-sized SUV. Whether you use it for your day-to-day driving or for your family adventures in the country, this is a great car to have. At motorway speeds, it's also stable. You can expect this car to be well-balanced on twisty roads, too, because of its heavy steering as well as a low centre of gravity, thanks to the underfloor battery position.
Among the many mid-size SUVs similar to the Q4 e-tron, it's safe to say that this one is up there on top of the list. In many respects, it's even better than the Mercedes EQA, especially in terms of the range because the Q4 e-tron can reach 316 miles on a single charge. Range anxiety won't be an issue anymore, especially if you're taking your family on a UK road trip.