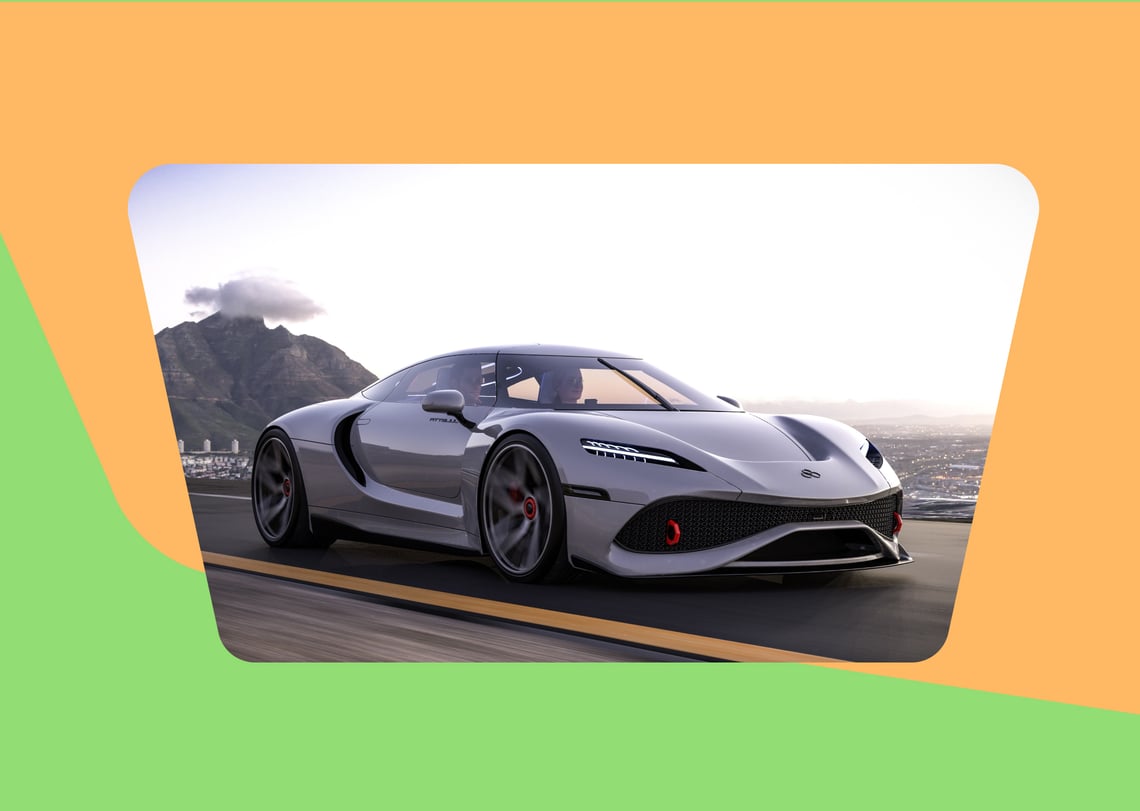 When it comes to grand slam tennis, Wimbledon is undoubtedly the most prestigious tournament of them all. Held at the All England Lawn Tennis and Croquet Club in London, Wimbledon has been running since 1877 and is steeped in history and tradition. As such, it attracts the best tennis players in the world - and also some of the richest names in the world of tennis.
Before we get into the cars of the stars, let's have a look into Wimbledon as a competition. First and foremost, it's important to note that Wimbledon is the only grand slam tournament still played on grass courts. This gives it a unique feel compared to tournaments like the US Open, which is played on hard courts, or the French Open, which is played on clay. The tennis balls used at Wimbledon are also different - they are covered in a fluffier material than other balls, which makes them bounce higher and slower.
Because of these factors, Wimbledon has always been considered the most difficult grand slam tournament to win. Not only do players have to be at the top of their game physically, but they also have to master the art of playing on grass. This combination of factors means that only the very best players tend to win at Wimbledon.
And it's these top players who tend to have the most impressive car collections. So, without further ado, let's take a look at some of the cars owned by Wimbledon champions past and present.
Roger Federer
Arguably the greatest tennis player of all time. The Swiss maestro is a record-breaking 20-time grand slam champion, including 8 Wimbledon titles. Not bad for a guy who started playing tennis on a public court in his hometown of Basel! According to Google, this dominance on the court has earned him a net worth of over £500 million. So, it's no surprise that he also has one of the most impressive car collections on this list. Highlights include his Mercedes obsession and the ever-popular Range Rover SVR.
His full collection to our knowledge is;
Mercedes AMG GTS
Mercedes AMG G63
Mercedes SL AMG
Mercedes AMG GLE 63 S
Mercedes AMG SLS
Mercedes CLS 450
Range Rover SVR
I mean, if this isn't a sign for you guys to get a Mercedes I don't know what is.
If you are in the market for a car, make sure you check out Carmoola's car financing deals. We offer a range of different deals over a range of different cars, have a look at the 'How it Works' page to find out more.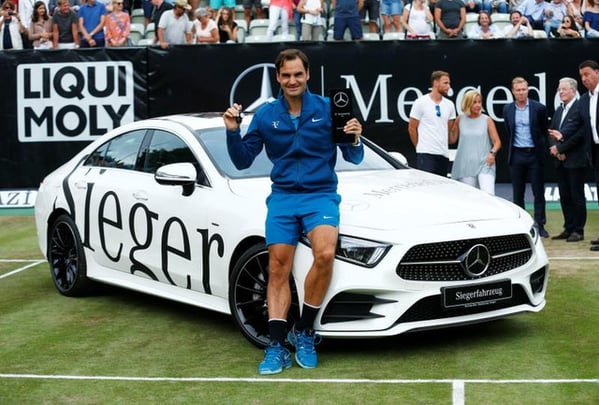 Novak Djokovic
Novak Djokovic is one of the world's best tennis players, and he also happens to have an impressive car collection. 😃 In fact, Djokovic's car collection is so impressive that it has grown to be as big as the amount of Grand Slam titles he has won!
Djokovic's car collection includes a number of high-end luxury cars, such as a Tesla Model X, Aston Martin DB9 & a Bentley GT Coupe and others that are listed below. Along with this, and something we mention in our Novak Djokovic blog is the £2.1 million sail boat that he took out to sea after his previous Wimbledon win. Novak is a master of the court and the seas...
Tesla Model X
Aston Martin DB9
Bentley GT Coupe
Peugeot E208 Sport
Bentley GT Continental
Not a bad car collection right? Just keep reading...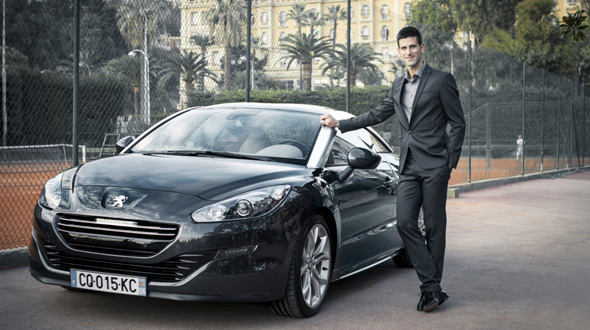 Rafael Nadal
I mean, if anyone was going to have the best car collection in Tennis, it would be the Spaniard Nadal. He is the 'pretty boy' of tennis, and he has a car collection to match. Rafael Nadal's car collection is a sight to behold, with some of the world's most expensive and prestigious cars, including being a brand ambassador for South Korean giants Kia. Here are just a few of them:
Kia Stinger - The Kia stinger is no ordinary commuter and is a performance car through and through. Nadal has also recently added the Kia EV6 to his collection as he promised to drive cleaner and greener. 🍃
Aston Martin DBS - Made popular in some part by the James Bond movie 'Casino Royale', this iconic car is an absolute beast when it comes to performance. It is a very special and exotic car which is very luxurious inside and out. Rafael Nadal gifted it to himself for his 23rd birthday.
Ferrari 458 Italia - The 458 Italia is again a very amazing performer and is owned by many popular people. It is one of the most agile and powerful cars ever made just like Nadal' technique in the game. It is probably the fastest car in his collection and it surely came with a price tag to match.
If you're looking to add a Rafael Nadal-esque car to your own collection, make sure you check out Carmoola's calculator tool to see what budget you have to work with. We offer competitive rates on a range of different cars, get in contact with us today.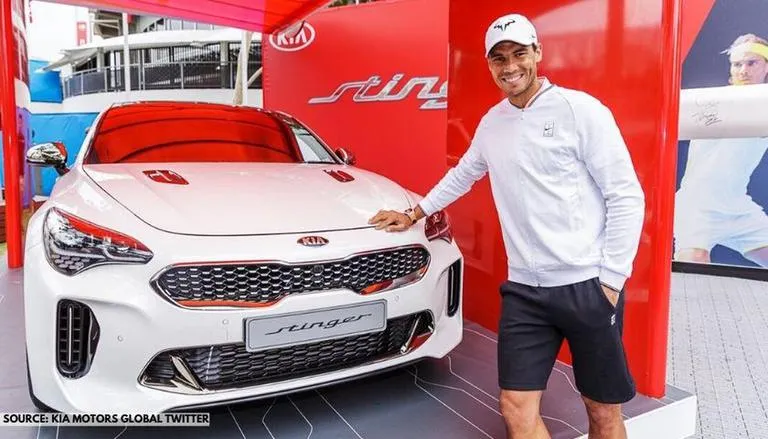 Takeaways
We have absolutely loved writing this blog, and have been watching Wimbledon with an eager eye over the past week. In the comments section below, make sure you put your predictions for the male and female Wimbledon champions for 2022...
We have got; Emma Raducanu & Rafael Nadal for champions!
See you in the next blog,
The Carmoola Team.