7 Day California Road Trip Itinerary
So maybe you've tried a Seven-day UK road trip and even the Seven-day European road trip, and are now looking for something a little more adventurous? What better way to enjoy a holiday in California than by discovering the state from behind the wheel? With over 900 miles of cities, cliff-lined beaches, mountains, forests and deserts to discover, there's every reason for you to get behind the wheel and go on the ultimate road trip. And we've put this guide together featuring seven days' worth of road trip itinerary. Load up the playlist and read on and find out where to visit.
Day one: Los Angeles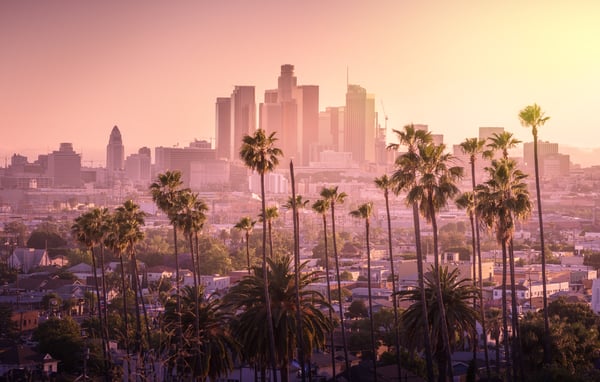 With LAX the main airport in California, it makes sense to begin your adventure in Los Angeles. And what a city to discover on the first leg of your seven-day California road trip with its famous sights and A-list vibe. From Hollywood Boulevard to Santa Monica Pier and everywhere in between, Los Angeles is somewhere to hit the beach, party all night and enjoy world-class restaurants.
Day two: Santa Barbara
Once the highs of Los Angeles are nothing but a distant memory, it's time to head on to your next adventure. While LA offers the buzz and entertainment, Santa Barbara is a glitzy city on the California coast. It's about 95 miles from LA along the 101 highway, although you can go more scenic by going the PCH route. It's just under two hours and runs along the pacific coastline. Once in Santa Barbara, relax with beachside walks, visit the Santa Barbara Zoo and wander the botanic garden.
Day three: Morro Bay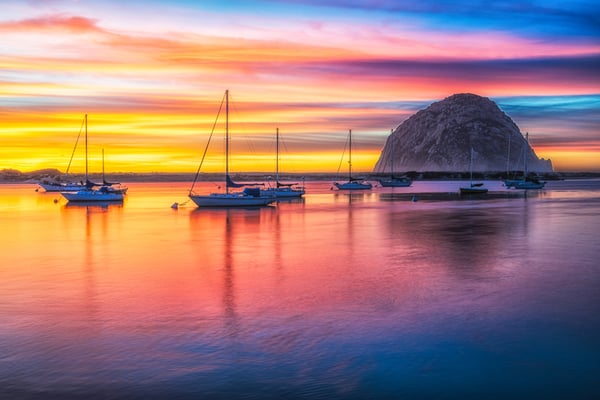 Drive another 100-plus miles from Santa Barbara to Morro Bay on day three of your seven-day California road trip, and don't forget the gadgets for a long drive. Morro Bay isn't your typical tourist destination, but it makes for a pleasant stop-off along the route. This coastal city is known for Morro Rock, an ancient volcanic mound at the end of Morro Rock beach. You'll find it in Morro Bay State Park, where there are lagoons, trails and a museum featuring exhibits on ecology and local Native American culture.
Day four: Big Sur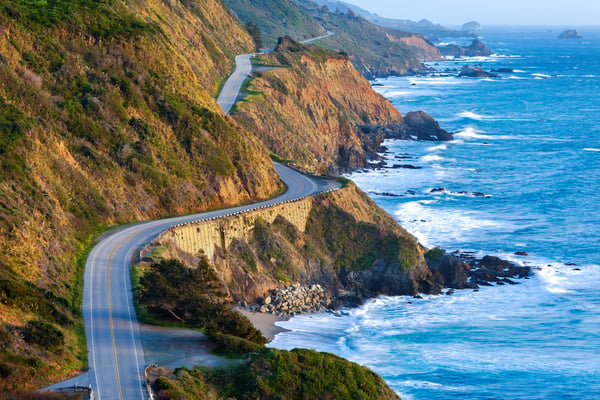 Get some more nature on day four of your trip with a visit to Big Sur. This rugged and mountainous section of California is a little under 100 miles from Morro Bay and affords visitors some of the best hikes in the state, as well as fantastic beaches and nearby towns where you can stop for a bite to eat in between those nature walks. Wander the redwood forests and stop to admire impeccable coastline views as you appreciate everything California has to offer.
Day five: Carmel-by-the-Sea
Day five sees the shortest part of your trip with a 25-mile drive to Carmel-by-the-Sea. Often referred to as Carmel, this Californian town offers a European vibe with its thatched buildings. There are also soft, sandy beaches where you can laze the day away, along with pebble options. Or, if you're after even more scenic views in your vehicle, do the 17-mile drive between Pacific Grove and Pebble Beach. However, you'll need to pay a $10.50 access charge.
Day six: San Jose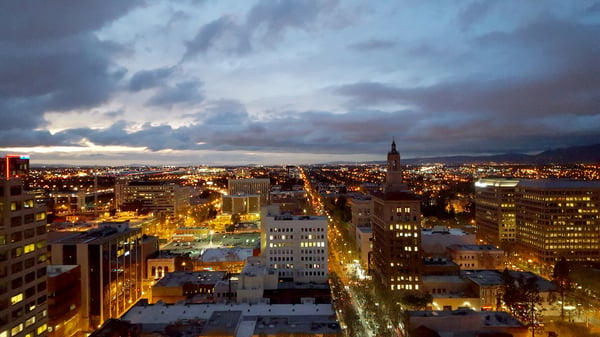 With just two days left on your seven-day California road trip, it's time to pick up the 101 and head 75 miles to San Jose. The city is surrounded by rolling hills and forms part of Silicon Valley, one of the most important technology hubs in the world. Stop off at the San Jose Museum of Art in downtown San Jose and see the works of artists from the 20th and 21st centuries. Or visit Tech Interactive, a tech museum of innovation with a Hackworth IMAX Dome Theatre, an educational centre for workshops and labs.
Day seven: San Francisco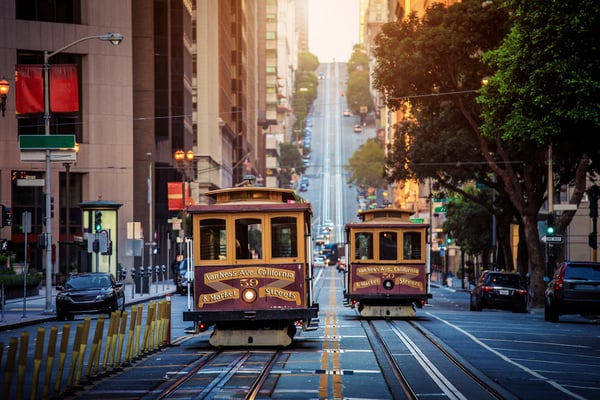 Where else to finish your trip than with San Francisco? It's 48 miles from San Jose and the most popular city in California behind LA. Make sure you spend some time visiting iconic attractions like the Golden Gate Bridge and Alcatraz Island. And wander along the hilly streets, hopping on and off the local trams before getting back in your car.
California, here we come
A trip to California is an unforgettable experience, and it's even better when you have the freedom to discover it behind the wheel. And if you fancy the wind in your hair, why not check out our pick of some of the best convertible cars ? From huge cities to coastal beauties, there's everything you could want in California and more. In the name of Phantom Planet's biggest song, "We've been on the run, driving in the sun, looking out for number one, California, here we come".