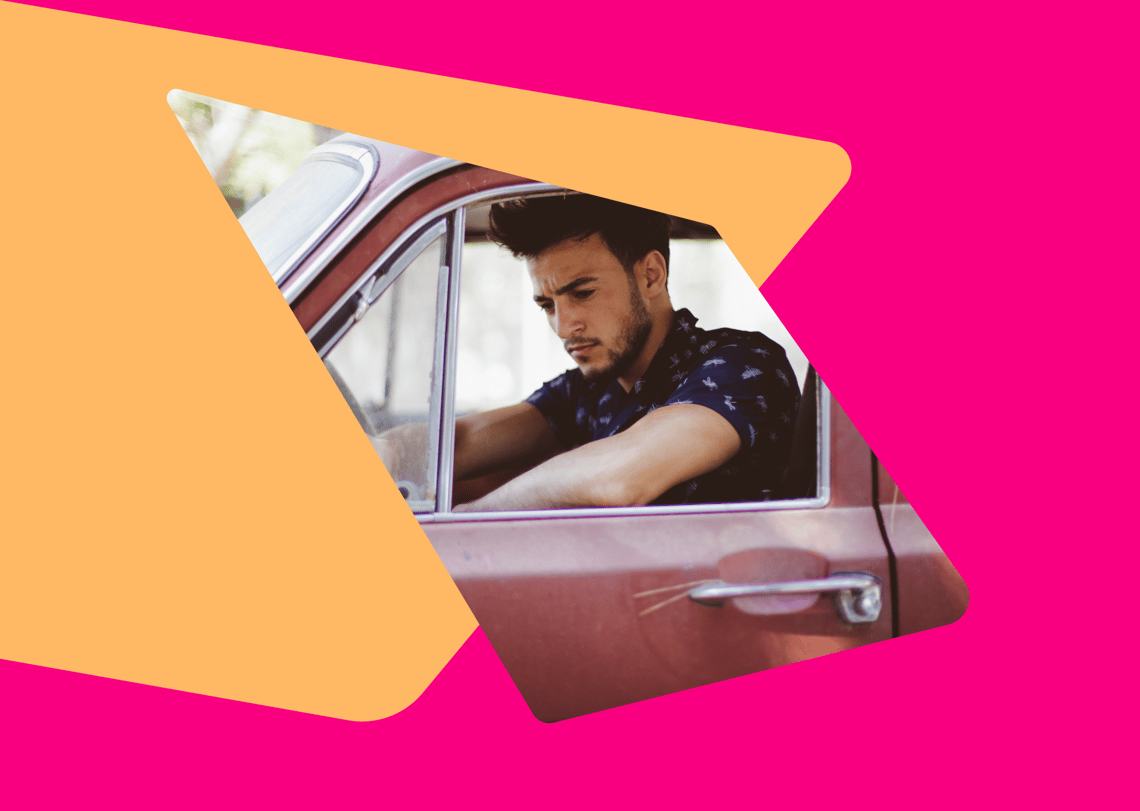 Are you looking to buy a car that will fit your budget? 🤔 Maybe you want to find a used vehicle with monthly car finance under £200. 😀 There are plenty of car finance options to choose from if you know where to look. Whether you need something sporty that will fit your style or a bigger model that's great for the whole family, there are used cars for £200 a month ready for you to own.
You'll have a wide range of options with used cars. There are good car financing deals available for car buyers, so there's no reason for you not to drive your own vehicle. Imagine the convenience of having your own car. Used cars are just as great as new ones, and you can even find ones for £200 or less!
Getting a Car for £200 Per Month
Used cars are an excellent choice for buyers on a budget of £200 a month. You can save a lot of money by going for a used vehicle rather than its brand new counterpart. If you check the used cars for sale in the UK, most of them are no more than two years old. Some may still have a manufacturer's warranty remaining, which is an awesome bonus for you!
So, if you want to stay under your £200 per month budget for a used car, you can think about getting car financing. When financing a used car, you can spread the cost of buying the car over a number of months. With monthly payments of £200 or under, you won't have to make drastic changes to your budget and lifestyle, just to afford a good and reliable vehicle.
Benefits of Getting a Used Car
There are many benefits to choosing a used car over a brand new one. If you think about it, a used car will provide the same function and convenience as a new one. You can drive it around for years and years as long as you take good care of it. The main difference is how much money you get to save with a used car—not convinced yet? Here are other benefits you can enjoy if you buy a used vehicle.
Save More Money
Did you know that used cars' prices can go 50% lower compared to their brand new counterparts? Yes! Just imagine, you'll be able to finish paying off your used car faster, and you get to save even more money because the interest for car financing won't be so high.
Car owners usually switch vehicles after about six years after they bought their cars. Say you spend £10,000 for a used car rather than £20,000 for a brand new unit. You can save up your money so you can buy a better model in a few years. Or if you want, you can even buy another used car! It all depends on your needs. But just think about that £10,000 that you get to save.
No Worries About Depreciation and Fees
A massive amount of value depreciation has already occurred with used cars. When you drive a new car out of the dealership, its value will drop immediately by 11%. So if you bought it for £20,000, by the time you get home, its value would only be £17,800. And as time passes, the depreciation continues. You don't need to worry or stress over this if you buy a used vehicle.
Other things you don't need to think about too much would be excessive fees. New cars carry so many hidden costs like delivery fees, registration fee, and even those so-called fees for "dealer preparation." There could even be advertising fees, that can go up to £1,000.
If you want to avoid all these unnecessary expenses, go for a used vehicle. Second-hand cars usually do not have hidden fees.
Similar Performance to Brand New Cars
When you buy a used car, see to it that it has been inspected thoroughly and certified. Used cars that have been certified are those that have been inspected and refurbished, so they're almost good as new. These cars can also have extended warranties and special financing, along with other benefits.
You may even find some that still have the original warranty. If you get an extended manufacturer's warranty, factory-trained auto technicians will be the ones who'll take care of your vehicle if you ever need repairs and other services. You can even make use of the money you saved from not buying a new model to get other kinds of warranties.
An Environmentally-Friendly Choice
About 25% of the carbon dioxide that a car emits in its lifetime occurs in the manufacturing phase and the initial shipment. When you buy a used vehicle, you can help in reducing the carbon dioxide being released into the atmosphere.
Thinking of Getting Car Finance?
Now that you know the many benefits of buying a used car rather than a new one, you're probably excited to get one for yourself or your family. 😃 To apply for car finance under £200 per month, download Carmoola to see if you're eligible!
With our app, you can check if you can spread the cost of your car purchase with us. You'll know the results in minutes. All you have to do is download Carmoola, enter your details, and verify your identity. We process applications online, so you don't need to wait for phone calls or personally submit documents to us. We'll assess your application, and you'll know the results immediately! What's not to like?
Did you know, Carmoola also allows you to increase, decrease, and even pause your payments at any time. Check out the car finance deals that you can get from us! If you have questions, don't hesitate to ask. Reach out and talk to us - we would love to help you!