What Car Does Rebecca From Love Island Drive?
If you're as obsessed with ITV2's Love Island as we are, and you often find yourself drooling over flashy cars, then you're in for a real treat. Why is that? Well, because after doing quite a bit of digging, we've managed to put together a list of cars that Rebecca Gormley is driving - and you're not going to be disappointed with what we've found! 😆
Rebecca is one gal who needs no introduction. But just in case your mind is a bit hazy on the details, you might remember her better as the Geordie lass who danced her way into the villa during the sixth series of the show while dressed as a literal Greek goddess? Yep, that's her, alright! Her jaw-dropping entrance has gone down as one of the all-time most iconic moments in Love Island history, but unfortunately for her, she didn't find love in Cape Town, nor did she walk away with the £50k prize money.
Yet despite getting the boot from Love Island Rebecca is doing just fine for herself. In fact, having ignited a fairytale romance on the outside with Biggs Chris, it's fair to say that our girl is doing more than ''fine'', and just like many of her co-stars, she has been blessed with a seven-figure bank balance.
So, What Is Love Island's Rebecca Driving?
With all that cash to spend, the former carer has been able to splurge on some big-ticket items - including a luxury car or two! But first, we think you might be interested to know what car she drove before making the big bucks...
You Never Forget Your First Car
Few things in life can compare to the sense of accomplishment you feel after signing the paperwork for your very first car, and even better still is the drive home. That new car (well, new to you at least) smell, your thoughts racing with everything your instructor taught you and the radio thumping away in the background. Total bliss. Wait, why are we mentioning this again? Oh, that's right, because back in 2017, at the age of just 19, our very own Rebecca Gormley experienced this achievement for herself when she rocked up to her local showroom, ready to lay down a deposit on her first motor.
Volkswagen Polo
Dubbed the best supermini around by car enthusiasts everywhere, the Volkswagen Polo is an excellent choice for first-time car owners, and our Geordie lass was buzzing with excitement when she shared a snap of this hot set of wheels with her Instagram followers.
What's so great about the Polo, you ask? Well, for a start, it looks great, it's practical, and the inside is surprisingly spacious too (which means plenty of room for those spontaneous shopping hauls!). On top of that, it's also an affordable option for newly passed drivers - and we're not just talking about the retail price. Volkswagen is renowned for its reliability, so it's unlikely you'll have to shell out on repairs very often, and the mileage is pretty good to boot. Even the insurance on this car should be relatively cheap, which, let's be honest, is music to every new driver's ears!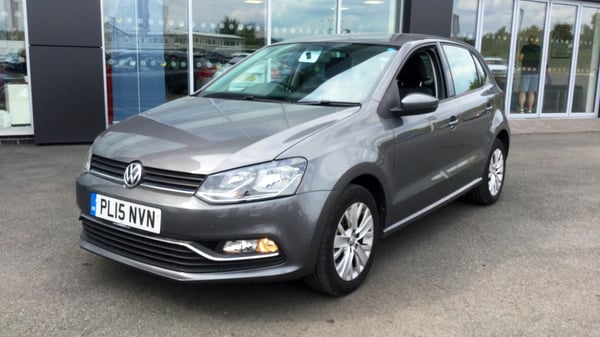 Overall, the Polo is a fantastic entry-level car, and with prices starting out at £15k (though, you'll find that second-hand versions are available for less than half of this cost), it's suitable for almost every budget.
Moving On Up
The Polo is undeniably a great little car, but let's be honest, it hardly screams ''Instagram baddie'', now does it? So, after the cash from the first of her many brand sponsorships came through, Becca decided to hit the car showrooms.
Range Rover Evoque
Ah, the Range Rover Evoque, we meet again! Owned by Molly Mae Hague, Maura Higgins, the Bowen's and even Paige Turley and Finley Tapp, this opulent SUV has practically become a trademark for the island dwellers. In fact, at this point, we're utterly convinced that behind the door of every Love Islander's garage sits one of these formidable motors. But if you're wondering what makes the Evoque special enough that every Islander seemingly has to own one, then we think we've got the answer.
Unlike a lot of premium motors, the Range Rover Evoque does far more than just look good. Performance-wise, this car is an absolute dream to drive on account of its innovative technology and comfortable interior. Also included in its range of features (too cheesy?) is an optional four-wheel-drive system, which allows the car to effortlessly tackle off-road trails. What more could you want from a Rangie?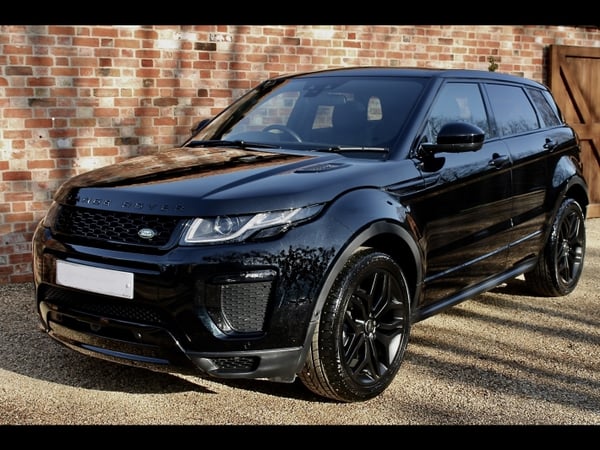 Of course, every car has a con, and the biggest downside of these road rebels is the price tag attached. Costing a minimum of £32,000, brand-new and unmodified, buying one of these 4x4's will set you back a pretty penny. But if you choose to buy second-hand, you could save yourself some cash.
Audi Q3
If a stylish yet practical car is what you're after, then the Audi Q3 will be right up your street. Despite being the smallest SUV/crossover in the brand's collection, the Q3, like the other models in the series, is actually pretty well-proportioned inside. And, borrowing key elements from some of the more upmarket motors in Audi's portfolio, this model essentially delivers a premium quality vehicle for a mid-tier price.
Featuring the iconic front grille, which is embellished with those four interlocking rings, this posh-looking motor is exactly the kind of thing we would expect to see Rebecca driving. But besides looking class, the Q3 also has a lot going for it technically. Upon closer inspection, the car benefits from a powerful engine, a superb infotainment system and a sturdy chassis, which is designed to support the car's flexibility.
The cost of an Audi Q3 starts out at £29,380, which is on the pricey side of things. But you can, however, save yourself a few bucks by shopping the second-hand options in your area instead. Having done some digging for ourselves, we've found some models in excellent condition selling for between £10,000 and £15,000.
Audi A3 S Line
Our Island babe Rebecca sure seems to have a thing for Audi's, doesn't she? Honestly, though, we can't say that we blame her - especially when it comes to the A3 S Line. Wow, just wow. This on-trend motor has managed to incorporate some slick sports features without compromising the fuel efficiency too much, which is an impressive feat in itself.
On top of that, the car comes kitted out with a raft of awesome new features, and these make getting behind the wheel of the A3 an absolute pleasure. Also worth a solo mention is the five-star safety rating this model received from Euro NCAP due to the surrounding airbags, adjustable seat belts with pre-tensioners and an efficient traction control system.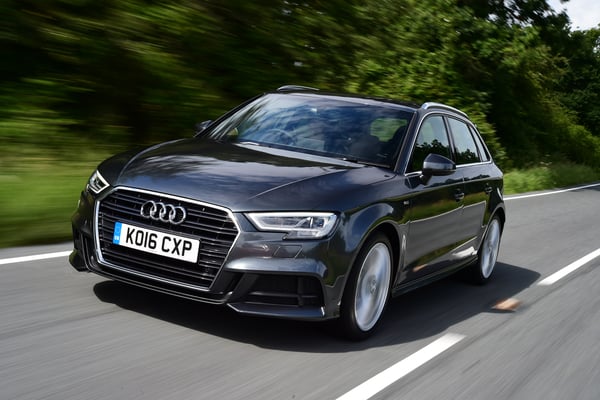 Prices of the A3 kick-off at £26,275, which for an Audi, is actually a pretty reasonable cost, so we can't complain too much on that front. But if you're looking for a better deal (and we know you will be), then you will have much better luck shopping the second-hand market where the costs of these cars can run as low as £9k depending on the year it was manufactured, the mileage and overall condition.
Bentley Bentayga Mansory Edition
Being a reality TV personality definitely comes with its perks, but you knew that already, didn't you? What you probably didn't know, however, is that back in August of last year, our love Island goddess was given a loan of a Bentley to drive around for the duration of her visit to her beau's home turf in Glasgow. And trust us when we tell you that when it comes to cars, things don't get much more luxurious than this! So, if your goal is to turn heads, you won't be disappointed with what the Bentayga Mansory has to offer.
As a top player in the upmarket SUV scene, Bentley has introduced some pretty massive upgrades with this latest addition to their collection, which also happens to be among the fastest SUVs in the world right now, with a top speed of 180mph. Impressed? Well, on top of that, the car is literally dripping in carbon fibre (seriously, it's covered in the stuff), which not only contributes to the lightweight frame and air of decadence, but it's also what makes the car so durable.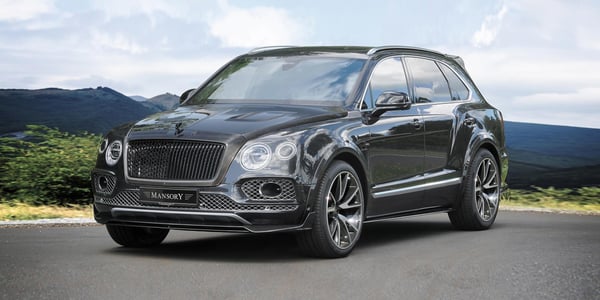 Unfortunately, ''cheap'' and ''Bentley'' are two words that are never seen together in the same sentence, and with an eye-watering retail value of £146,700 (and that's the bare minimum), this motor is way out of our league. There's no harm in looking, though...right?
A New Chapter Calls For A New Car
For now, at least, that's all we have to show of Rebecca's car collection. But now that she's moved to bonnie, Scotland, to be with her Love Island match, Biggs Chris (who is currently working on building the couple's dream home), we're quietly confident that the former Miss Newcastle will want to christen this new chapter of her life with a fresh set of wheels.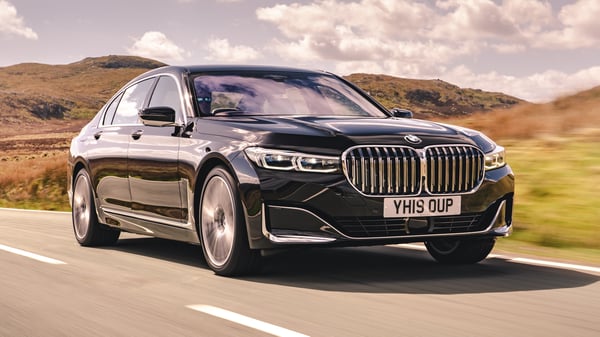 Going by her taste in motors so far, we can definitely envision her behind the wheel of a BMW 7 Series, or maybe even a swish new Audi. One thing's for sure, though, with the kind of cash Rebecca's holding, she'll be spoiled for choice.
Want to know what cars Maura Higgins drive? Be sure to check out this article, too!