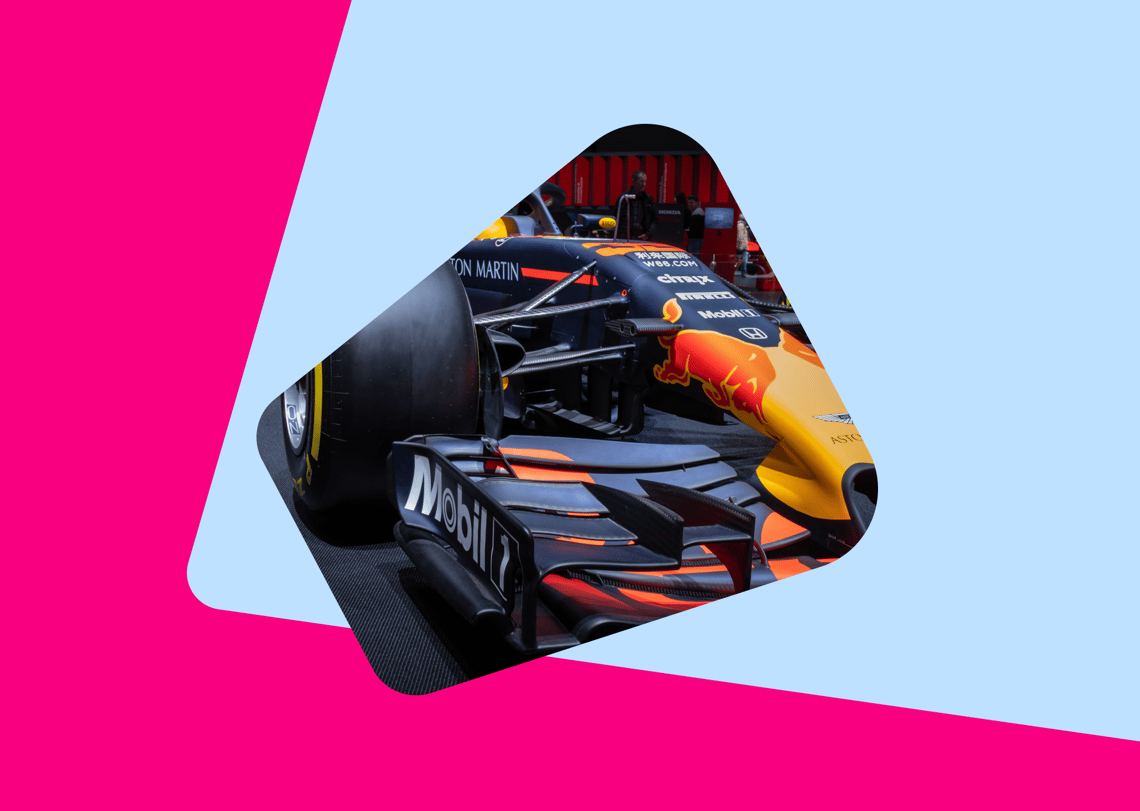 Today's sports stars get paid handsome figures to be at the top of their game, whether they're Premier League footballers or Formula 1 drivers. So it shouldn't come as a surprise to learn that they have expensive tastes, especially when it comes to cars. But what vehicles are the top sports stars driving? Read on and find out which speedsters today's best athletes drive.
Max Verstappen, Formula 1
Formula 1 driver Max Verstappen knows his way around a stick. After all, he drives for Red Bull and competes against some of the best drivers on the planet. When he's not racing on the track, Max likes to enjoy driving a Ferrari Monza SP2, Renault R.S.01, Aston Martin Vantage, Aston Martin DB11 and a Porsche 911 GT3 RS. Quite the collection, if we do say so ourselved.
Learn more about Max Verstappen's cars
Lebron James, NBA
One of the best to ever do it, Lebron James is arguably the most famous sports star on the planet. He's won four NBA championships and set all sorts of records on the way to greatness. When it comes to his car collection, the Space JamA New Legacy star can be seen behind the wheel of a Louie La Vie Lamborghini Aventador, Porsche 911, Maybach 57S, Rolls Royce Phantom to name a few.
Find out more about Lebron James' cars
Lewis Hamilton, Formula 1
One of the greatest drivers of all time, Lewis Hamilton is a seven-time F1 winner and has racked up more than 288 races. When he's not burning rubber on the track, Lewis is jet-setting all over the world and driving a range of cars, including a McLaren P1, Mercedes Benz SLS AMG, MV Agusta Lewis Hamilton Edition 800RR (named after him, no less) and a Mercedes Benz EQC.
Find out more about Lewis Hamilton's car collection
Conor McGregor, UFC
The famous UFC athlete isn't shy about showing off his wealth, whether it's fancy watches, expensive suits or impressive cars. Indeed, Conor's car collection will leave you picking your jaw up from the floor: he owns a Rolls-Royce Phantom Drophead Coupe, Lamborghini Aventador Roadster, BMW i8, McLaren 650S and Rolls-Royce Ghost. The complete car collection is worth a whopping £2.5 million. Impressive.
Find out more about Conor McGregor's car collection
Tyson Fury, Boxer
Tyson Fury has had quite the boxing career and is a true underdog story. The champ was all but written off a few years ago and has since bounced back to become one of the most feared names in boxing. He also knows a thing or two about cars and currently owns a Ferrari GTC4Lusso, Rolls-Royce Phantom, Rolls-Royce Cullinan, Classic Mini Cooper and a Ferrari Portofino.
Find out more about Tyson Fury's car collection
Ian Poulter, Golf
Ian Poulter is a professional golfer who has been playing the sport since he was a teenager and has had an impressive career, winning many tournaments and awards. But his greatest achievement may be his car collection. That's because he drives a Ferrari Enzo, 1986 Ferrari Testarossa, Ferrari LaFerrari, Porsche 911 GT2 and a Mercedes AMG GTS. There's no swing and a miss with this guy.
Find out more about Ian Poulter's car collection
Six Nations, Rugby
The Six Nations Championship is an annual international rugby union competition between the teams of England, France, Ireland, Italy, Scotland, and Wales. And because Six Nations is so popular, we thought you might want to know about the cars some of the most successful players drive. For England, Owen Farrell is a big fan of Range Rover, while Ireland's Johnny Sexton likes his Lexus. Over in Francem, likes to drive Audis.