The Best Classic Car Shows for Summer 2023
For classic car lovers, summer 2023 is set to be a scorcher! A diverse range of classic car shows are being held up and down the country this summer, promising an unforgettable day out for the whole family.
So, whip out your calendars and get your cameras ready as we reveal some of the best classic car shows of Summer 2023. Whether you're an avid collector, a casual admirer, or you just fancy an exciting day out in the summer sun, these shows are your ticket to a classic car paradise!
Goodwood Festival of Speed 13th – 16th July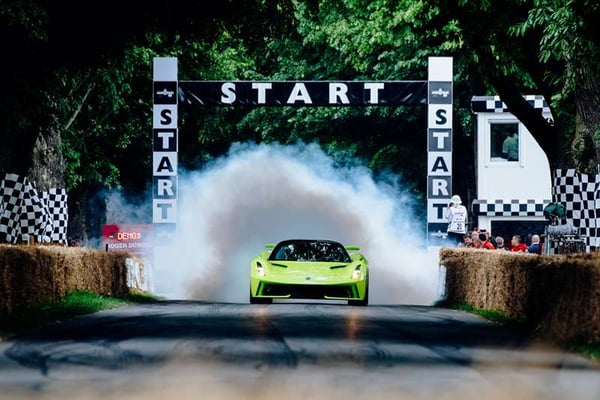 If vintage race cars get your heart pounding, you won't want to miss the Goodwood Festival of Speed. This well-known event takes place from July 13th to 16th, 2023. Known as the biggest and most prestigious car show around, the Festival of Speed marks a standout date in any motoring enthusiast's calendar.
Situated on the picturesque grounds of the Goodwood Estate in Chichester, the festival spans a long, sun-drenched weekend. You can relish in the history of motorsport, seeing a diverse range of vehicles from classic Edwardian beauties to state-of-the-art supercars and Formula 1 marvels.
Adrenaline junkies can look forward to the celebrated Hillclimb and supercar run for a fast-paced spectacle, while the FOS Future Lab provides a fascinating glimpse into what's next in the automotive world.
Keep in mind that tickets for this popular show are selling out fast. At the time of writing, (10th July) only Thursday tickets remain available. So, if you're keen to experience this unique event, make sure you hurry to secure your spot.
Carfest Retro, North and South – August 25th – 27th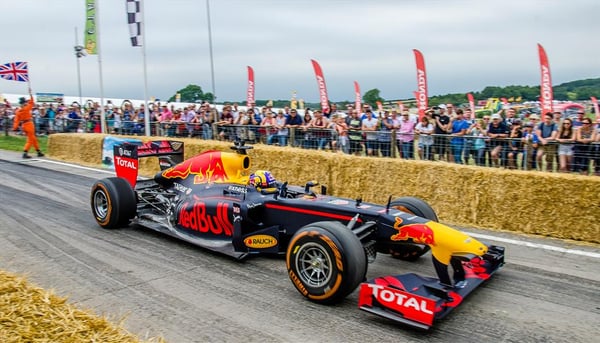 CarFest, a festival founded by Chris Evans, serves as the UK's premier family fundraising festival. It raises money for UK children's charities through a unique blend of automotive, culinary, and entertainment experiences.
This year, Retro CarFest joins the line-up, an event celebrating timeless classics and iconic cars within a unique 'retro' environment. From a roller disco to a vinyl fair, you can enjoy a nostalgic journey accompanied by hit tribute bands.
CarFest not only delivers a fun car show and exciting races – it also showcases live music, serves up delicious food and drink, and provides thrilling funfair rides the whole family will enjoy.
The festival makes its welcome return to Laverstoke Park Farm, Hampshire. Owned by former racing driver and 1979 Formula 1 World Champion Jody Scheckter, the 2,500-acre farm near Overton offers a unique and beautiful backdrop for the festivities.
Silverstone Classic – August 25th - 27th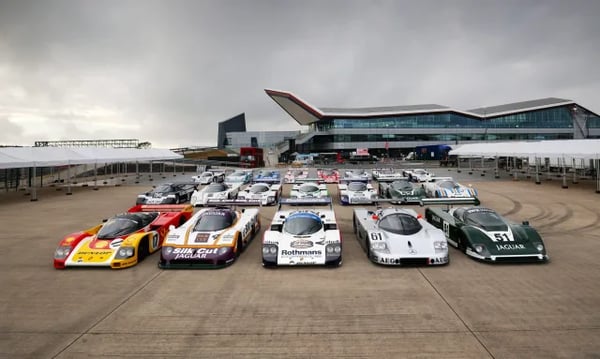 Join the festivities at Silverstone, one of the globe's premier racing venues, where a staggering collection of over 10,000 classic cars will be showcased over an action-packed weekend.
This event caters to everyone, with various entertainment options available for the entire family to enjoy. The ticket price covers everything from live music performed by top acts to air exhibitions, a retro fun fair, and a bustling shopping village.
The Silverstone Classic weekend delivers a thrilling collection of historic motors racing on the internationally renowned circuit. Enjoy free access to the paddocks and grandstands, where over 100 car clubs will be displaying their classic cars throughout the event. Interactive driving activities and dynamic demonstrations add to the hands-on experience of the festival.
Tatton Park, Passion for Power – August 19th – 20th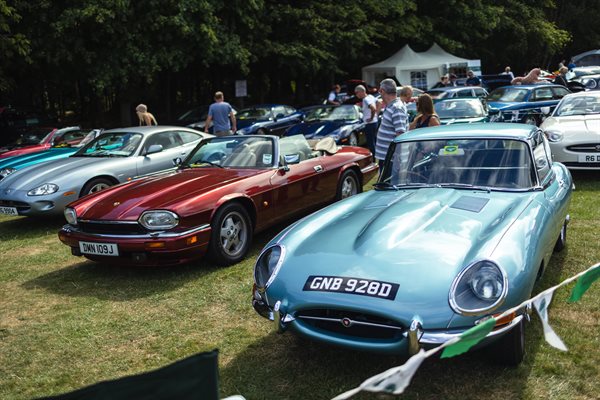 The Tatton Park Passion for Power Classic Motor Show is an experience you won't want to miss. Promising a fun, action-packed day out for all ages, it offers not only eye-catching classic cars, but a host of other amenities including refreshments, a beer tent, assorted food stands, children's rides, and live entertainment.
This year, if you own a qualifying vehicle, you'll get to display your classic car at the show for free. Even though there's a pre-1990 limitation, an exception is made for 'supercar status' vehicles, which are always welcome regardless of their manufacturing year. This means that whether you own a competitive high-performance car, a supercar, or any vehicle with an impressive legacy, you can have it exhibited in the show.
A highlight of this event is the much-anticipated Passion for Power - Dream Cars Pavilion. This is an exhibit that truly lives up to its 'showstopper' reputation.
Making Classics Accessible with Carmoola
As the sun sets on the last of these classic car shows, you may find yourself dreaming of owning one of these beauties. And there are some reasonably priced classic cars on the market too. Whether it's the thrill of an Aston Martin or the nostalgia of a vintage Chevrolet, you may think your dream of owning one of these beauties is out of reach. However, with car finance from Carmoola, anything is possible.
Our hire purchase finance options make car ownership more attainable. We offer a range of finance options tailored to suit your needs. Whether you're after a classic, a family run-around, or a sporty little number, our team is here to help get you the funds you need to make owning your dream car a reality.
Our application process is quick and simple, carried out entirely online. There are no phone calls or postal documents to sign, just apply online and find out in just 60 seconds if you qualify and how much you can borrow. We only carry out a soft search (until you formally apply) and that won't harm your credit rating.
If you have any questions about our car finance options, you can learn more about how we work, or with no call centre to negotiate, you can quickly get in touch with one of our friendly team of experts. 😃👍