What Are the Best Car Logos of All Time?
From the iconic three-pointed star on a Mercedes to the prancing horse on a Ferrari, some car logos are instantly recognisable – even if you're not particularly into cars. Of course, if you're reading this, then there's every chance that you love getting behind the wheel and revving up the engine. And you probably know a thing or two about car logos, which is why we've put this guide together featuring our favourite logos around.
Mercedes-Benz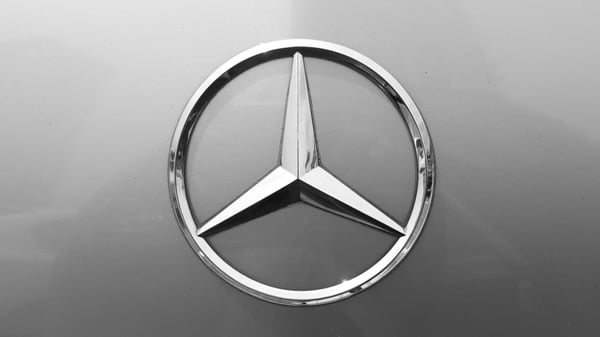 If you're looking for a symbol of efficient German engineering, then look no further than the Mercedes-Benz logo. With its three-pointed star, this logo has become one of the most recognised in the world. The three stars represent Mercedes' dominance on land, sea and air – the manufacturer doesn't just make cars, you know.
Alfa Romeo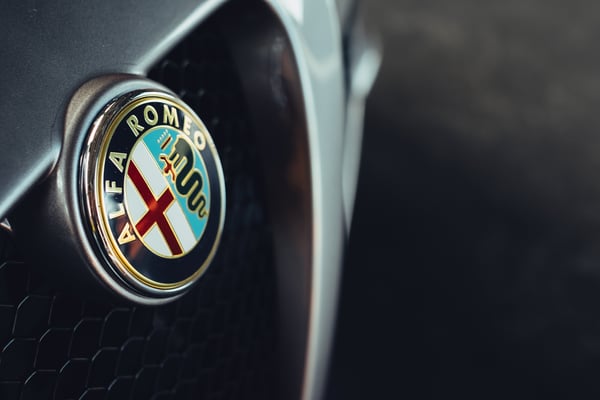 Say what you want about Alfa Romeo's cars (and they do tend to split opinions), but there's no denying the beauty of its logo. The red cross is pretty self-explanatory, representing the city of Milan. The human being eaten by a snake-dragon, though, well that's a little harder to explain – but it sure does look good. The Alfa Romeo logo is both modern and classic at the same time, making it one of the best around.
Abarth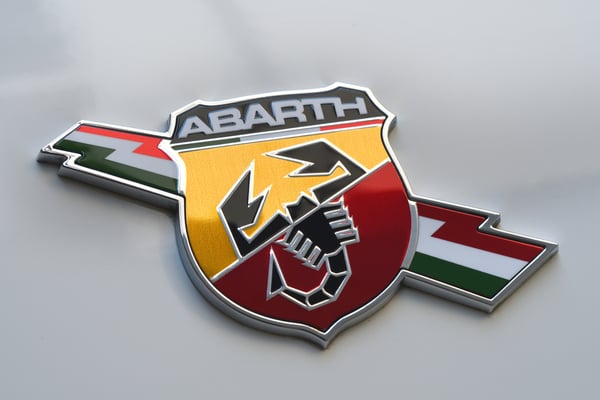 Abarth might not be instantly recognisable, but its logo sure does stand out. It features a scorpion, which represents the astrological sign of its founder. There's also a shield and two symbols that combine to promote victory and strength – two aspects you'd want to feature on a logo for a car with racing heritage.
Ferrari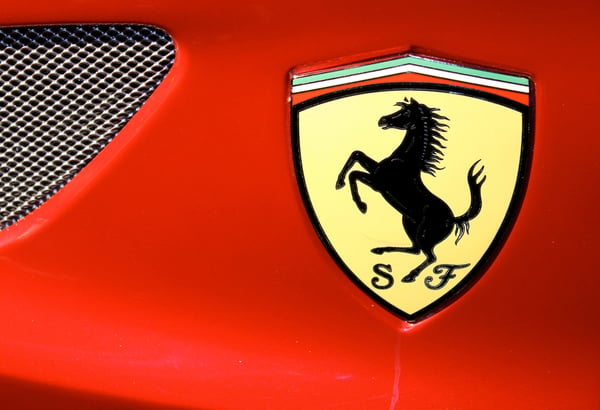 There are plenty of Ferrari shops dotted around the world where you can buy merchandise. There's even a Ferrari theme park in Abu Dhabi. Why? Well, other than Ferrari making some seriously good cars, people just can't get enough of the logo. Enzo Ferrari first saw the prancing horse that has become so identifiable with the car manufacture on the side of a First World War fighter jet. All these years later, that horse is a symbol of Ferrari, one of the best car manufacturers in the world.
Lamborghini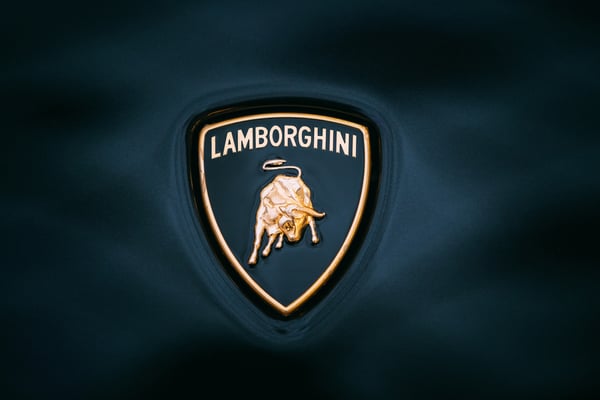 Supercars need super logos, and that's just what Lamborghini has with its raging bull. Apparently, Ferruccio Lamborghini had an obsession with bullfighting, to the point where he used the animal to represent his company. It was a good choice – Lamborghini has gone on to become one of the premium carmakers loved by the rich and famous.
Volvo
A car doesn't need to be high-end to feature a stylish logo. Volvo is known for making safe vehicles attainable by everyone. It also happens to have a logo designed by legendary Swedish calligraphy and typography expert Karl-Erik Forsberg. The design is known to represent strength, showcasing a rugged vehicle image that typifies the robustness of Volvos.
Jaguar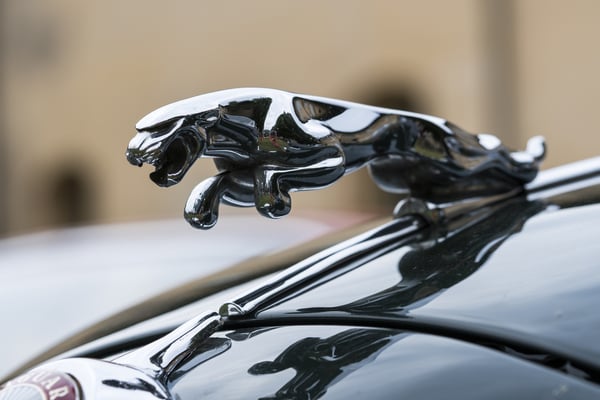 Another logo that people who don't know much about cars recognise instantly. A jaguar represents speed, strength and power – something Jaguar cars all have in abundance. The best thing about this logo is its simplicity, which gives it an elegant look, just like the cars.
Ford
Back in 1903, the Ford Model A was built and featured the iconic Ford logo. Fast-forward more than one hundred years, and that logo has become part of the cultural lexicon. Designed by Henry Ford's friend, the wording inside has changed over the years, but the oval has been a staple of the logo since its first inception.
BMW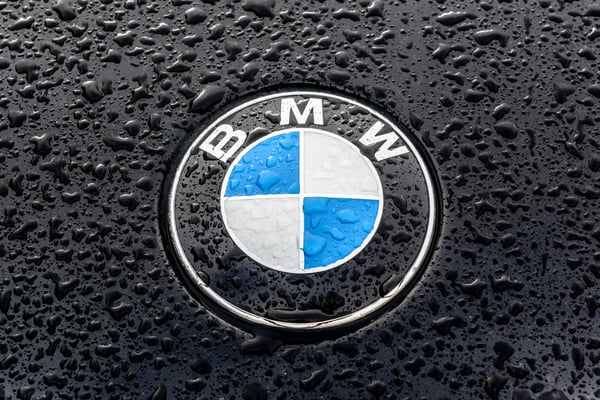 Sometimes keeping it simple is the best route to take. That's what BMW has done with its logo, creating something that represents elegance, power and perhaps most importantly, professionalism. It uses the black outer circle from the logo of Rapp Motorenwerke, an aircraft engine that evolved into the BMW we know and love today. Word has it that the blocks of white and blue symbolise propellers on a plane. Whatever the reasoning behind the colours, it was an excellent choice for a logo that is one of the best out there.
The best car logos around
Driving a car is all about the make and model, and seeing the logo sit nicely on the steering wheel plays a big role in the pride and affection we have for our vehicles. If you drive any one of the motors on our list, you can take comfort knowing you have a car with one of the best logos around.